How to Turn Art Into NFT Art?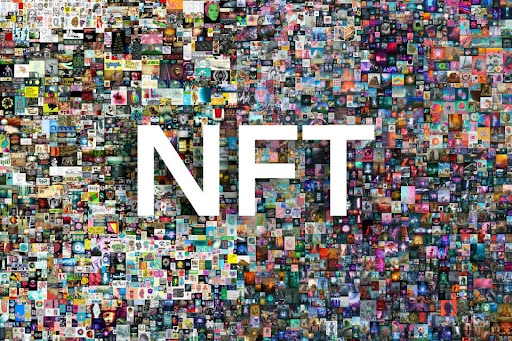 Technology is ever-evolving in the current age. With the development in the field of technology, many new and creative ideas are taking place. NFT is one such idea that helps people to earn a handsome revenue by selling their arts. Many artists are gaining benefits from this technical idea. Also, NFT platforms offer an opportunity to the artists to show their talent and creativity. One can use different methods to make his or her art public. People can convert their physical arts into NFT arts via an easy process. This conversion will earn a handsome profit margin for the creator. However; to avail of the benefits of NFTs, one should understand "How to turn art into NFT art?".
Initially, this new digital art was not known to many people but over time, people are getting familiar with this kind of art. The benefits of NFTs attract the users towards themselves. One can check whether a particular NFT is authentic or not via blockchain. So, no one can challenge the authenticity of NFT arts. Over time, people are getting familiar with different platforms that will help them to earn by selling their arts.
However, a proper understanding of any field is necessary before getting started with it. One can learn all about NFTs by digging into this market deeply. This is a time-killing task. To facilitate those interested in NFTs, we've proposed a guide. This Art Into NFT Art will be discussing all the queries under discussion. Let's move down to exploring this useful article.
Convert Your Art Into NFT in 10 Steps
Creating art and converting it into NFTs for sale is very beneficial and many users of this platform are getting benefits from this art. Creating NFT is not difficult if one knows how to proceed with this task. Here is an easy procedure to do this task.
1- Select a Platform
Many platforms help you out to earn profit by selling your NFT arts. Some most commonly used and reliable forums are listed here.
OpenSea

Rarible

Nifty Gateway

SuperRare

Foundation 

Marketplace
Select any of these platforms to sell your NFT art. You'll find these platforms very cooperative and supportive in selling your NFTs.
2- Finalize Your Favorite Art
After selecting a platform, the foremost thing to consider when getting started with NFT is to decide the art that you're going to convert into NFTs. Different creative arts can serve this purpose. You can choose any of them according to your own choice. Many arts like audio clips, videos, music, paintings, etc can be turned into NFTs for beneficial purposes.
To get started with NFTs, select any of the creative arts that suit your interest well. Never choose one that is against your interest no matter how valuable it is that. Such an art form which you've no taste may trouble you a lot.
3- Select a Blockchain to Pay For NFTs
To convert your arts into NFTs, you'll need any cryptocurrency to pay for this conversion. To buy cryptocurrency, you'll have to choose any of the platforms of cryptocurrency. Many cryptocurrency forums are serving this purpose. You can sell or buy NFTs via any of these platforms.
The most commonly used and most reliable cryptocurrency for this purpose is Ethereum. So, you can buy Ethereum to pay for converting your art into NFTs. You can also choose any of the tezos, Binance smart chain, WAX, or Cosmos if you're not easy with Ethereum.
4- Create a Wallet
To purchase and store cryptocurrency, you'll need a cryptocurrency wallet. To do this, you can choose any of MetaMask, Portis, torus, Coinbase, WalletConnect, Formatic, and MyEtherWallet. These are some of the most commonly used and most reliable cryptocurrency wallets ever used for the conversion of any art into NFTs.
Out of all these, MetaMask is most popular for this purpose. You can also make an account on MetaMask to get your Ethereum or any other cryptocurrency for NFTs.
5- Purchase Cryptocurrency
After you've successfully created a wallet, you'll have to purchase a cryptocurrency for the conversion of your art into NFTs. These Ethereum will help you to pay your fee regarding the conversion of art into NFTs. The price of this cryptocurrency is not fixed. It keeps on changing every second. So, you'll have to pay for them according to the market rate.
Ether is considered the native cryptocurrency of all open-source blockchain platforms. Connect your wallet to the platform that you're using to purchase cryptocurrency for paying the conversion fee. Use the extension of any wallet, like MetaMask, to add your cryptocurrency to it.
You can easily buy ETH via MetaMask. There is an option of 'buy ETH with Wyre'. Simply click it and buy ETH. You can pay for this cryptocurrency via PayPal or debit card.
6- Add Wallet to NFT Forum
After you've some cryptocurrency, like ETH, in your wallet, the next step is to add it to the forum that you're using to convert your art into NFT. There are many NFT platforms and you can use any of them according to your facility. However, for all the forums, the procedure for adding the wallet is the same.
When you'll open your account on any of the NFT forums, you'll see a 'connect wallet' option there. Tap this option to add your crypto wallet. You'll open a new menu. Here you'll have to add the wallet provider. Write the wallet that you're using for this purpose. Mostly, MetaMask is used for this. Select the wallet provider and add it to the platform of NFT. Accept all the terms and conditions of the platform. Here you've got it.
7- Choose Your Art
After you've created and connected your wallet to the NFT platform, you'll have to upload the file of the art that you're going to convert into NFT. You'll encounter a blue-colored "Create" button in the upper right corner of the NFT forum, like rarible. Choose this option. Here you can choose any of 'single', 'one of work', or 'sell the same item multiple times. After selecting any of them, upload the file that you're going to convert into NFT. You can upload the files in any of the following formats.
Mp4 files

Mp3 files

PNG files

Gif

WEBP
If you've your file in any other formats, convert them to any of the above-mentioned formats. Also, keep in mind that your file should be below 30MB as most of the NFT Platforms don't accept a file above this size limit.
8- Add a Description
After you have uploaded your file to any of the NFT forums, add a short description that will explain all the important information about your art. Keep the description as short as possible. This will not bore your audience. However, don't skip the important tips about your art. Add maximum information within the minimum word limit.
Describing the facts and figures plus benefits of a particular art may earn higher profit to you. Also, this will help the audience to know the art instantly. So, never forget to add this feature.
9- Choose 'Auction' or 'Fixed Price'
After you've uploaded your file to the NFT forum, you have three options to sell your NFT art. One is via fixed price, the second is via 'Unlimited auction', and the third one is at 'timed auction'.
Fixed prices of your NFT art help you to sell the NFTs instantly to any of the buyers.
The unlimited Auctions will help you to sell the NFTs via the auction method. The purchaser will not be able to purchase your NFT art until you accept his or her offer. This method of selling NFTs will need some patience and time. However, it will give you a higher profit margin than a fixed price.
In the 'Time auction' method of selling NFTs, purchasers can offer you a certain price of the NFTs within a limited time. After the auction time is over, no one can buy NFTs.
You can choose any of these three methods of selling your NFTs. Mostly, people exhibit their NFT arts for auction to earn the maximum profit margin.
10- Pay the Platform Fee
You may know that every NFT forum has a fixed fee for listing your art there. You'll have to pay this fee. Add your wallet to pay this fee in the form of Ethereum or any other cryptocurrency. Without the 'Gas' or fee, you can't sell your art. Also, this fee helps in instant selling of the arts. However, beware of the scams that are common in the digital world. Use a reliable and trusted forum to exhibit your art for auction. A non-trusted forum may be a scam. So, make sure that the platform you're going to use for the auction of your NFT arts is not a scam. Paying the fee of the platform is the last step in converting your art into NFT and listing it for sale.
Are NFT Arts Beneficial?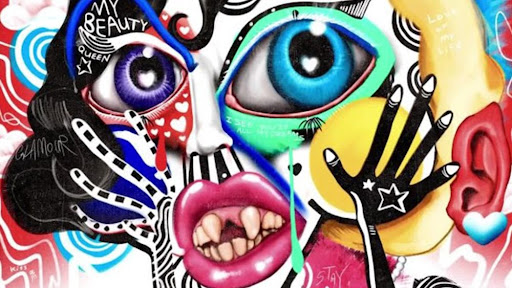 With increasing demand, NFTs are getting very popular. With increased popularity, their value is also increasing day by day. So, investing in NFTs is not a bad idea. Here are some facts that will help you to learn the importance of these tokens.
1- A Safe Investment
As you've encountered all the facts of creating your NFT via different arts in the above section, you may judge the authenticity of these assets. These assets are stored in particular wallets that feature a secret address. Only a person who knows the secret address can open and operate a wallet. No other person can use a wallet without the authentication key or address.
Also, these assets usually belong to a single owner. There is no sharing or partnership method in these assets. So, these are reliable to invest in.
2- A Less Expensive Way of Earning Money
Mostly, the creation of NFTs on various platforms is almost free. One can create his NFTs or can convert other arts into NFTs by using different forums. There is a little gas fee that is charged on the exhibition of NFTs for sale. So, these tokens are a cheap way of earning profit by selling creative ideas. This is another valuable thing about NFTs.
3- Ownership of the Assets 
As discussed above, non-fungible tokens belong to a single owner. He or she decides how to process them for beneficial purposes. Being an owner of NFTs and having a wallet, one can show the possession of NFTs via different platforms. Unlike many blockchain networks that may be based on mutual sharing, these assets belong to a single person.
4- Authenticity of NFTs
NFTs are the talent of a particular person. He uses his talent to create art. In other words, he puts his creativity in the form of art. That particular talent belongs to the person who performs it. No other can have such a unique talent as every person varies in his creativity and thinking capability. Also, one can decide how many copies of a particular art or NFT will be released at a time. The owner is one to decide all this. So, the NFTs are authentic assets for investment and earning benefits.
5- Simple Way of Processing
One will have to transfer his or her NFTs to the account of the one who purchases them. As you may know, NFTs work on contracts. You'll have to shift the contracts of NFTs to transfer them. All the platforms have special terms and conditions to deal with NFTs. You'll have to fulfill the terms and conditions of the relevant field to transfer your assets. However, the procedure for all the forums is almost the same and easy.
6- Valuable Assets 
With an increase in technology, NFTs are getting popular. Their popularity adds to their value. These assets may be very valuable for those having a creative mind. One can convert lots of arts into NFTs. So, their creativity may be a way of earning for them. 
7- Very Profitable Assets
Exhibition of NFTs for auction may earn a handsome revenue to the owner. So, these may be very beneficial sources of trading. With an increase in their demand, their prices are also increasing. Also, if someone wants to sell his or her NFTs instantly, he can exhibit them for auction at a fixed price. This will help them to get money instantly after the exhibition as fixed prices may be helpful in instant selling. 
How Can I Earn Via NFTs?
People may get confused while deciding whether NFTs are valuable or not. This is a debatable query and one may support his or her arguments with strong arguments if he or she has enough understanding. However, those having a creative mind can earn via creating their arts. Here are different ways that can earn money for you by using NFTs. 
1- Via Selling Your Arts
Mostly, people use this method to earn via their creative arts. Many potential buyers are there who can pay you handsome money for your art. These purchasers are always in search of some creative arts of various arts. Here are some arts that can be converted easily into non-fungible tokens. 
Music 

Short video clips

Audio clips

Paintings
However, these are not the only options for you. You can also exhibit lots of other arts for NFTs. If you're blessed with a creative mind, creating and selling NFTs is not a tough task for you.  
2- Through NFT Trading
If you can't create your art, there is another option for you to earn via NFTs. This is via trading in these tokens. If you can handle trading, trading in NFTs is the best choice for you. You can invest in your favorite non-fungible tokens. When their prices increase, you may exhibit them for auction. This may earn a handsome revenue for you. Many investors invest in these tokens to earn profit. You can also be one of them if you've enough talent and assets. 
3- Via Investing in NFT Games
Like many other arts, games can also be converted into NFTs. So, videos, audios, or paintings are not the only options for creating NFTs. Those having the ability to create games can create games and then convert them into NFTs. However, not being capable of creating his games can also benefit this facility by investing in the assets of other persons. By purchasing the other's games, one can resale them at higher prices. This is another way of earning via NFTs.
4- NFT Startups
Investing in NFT startups may also be beneficial for you. So, you can add to your revenue through this method of earning money. If you're a starter, this may be a good option for you. Many startups take place daily. One can invest any of them according to his or her facility.  
5- NFT Staking
There is also a chance for those who have assets but can't give enough time to NFT trading or other methods of earning revenue. This method is staking which is handing over your assets to someone who knows how to trade in particular non-fungible tokens. Your original amount will belong to you while the profit will be divided among the partners. This may also earn you a handsome profit if you hand over money to such a person who is experienced in the NFT field. 
Final Thoughts 
Those having a creative mind can create different arts via their creativity. With advancing technology, many new fields are emerging that can be very beneficial. Non-fungible tokens are one of the similar ways. One can convert his or her art into NFT by different methods. Many forums offer this opportunity for creative persons. They can understand how to use different platforms for the conversion of physical arts into NFTs. By their knowledge of NFTs, one can earn a handsome revenue through NFT trading, selling, or any other method. 
FAQs Section
1- Can you convert physical art to NFT?
Yes, conversion of physical art into NFT art is possible. Convert your art into a non-fungible token in the form of a message or code and shift it to the chip. Use this chip in the form of NFT to sell your art. It can be a creative way to make your NFTs popular among your target audience. 
2- How can I make my NFT?
Here is an easy method to create and sell any of your artwork on any of the above-mentioned forums. 
Choose your favorite art. 

Invest in cryptocurrency to buy NFTs. 

Build a crypto wallet to receive cryptocurrency in it. 

Add your cryptocurrency to the wallet. 

Connect the crypto wallet to the relevant platform. 

Upload the file to the NFT forum. 

Choose the auction method. 

Add a short description. 

Pay for the forum's fee. 
3- Can a painting be an NFT?
Yes, any of the creative arts can be converted into NFTs and then exhibited for sale. Painting may also be one of those arts that can be converted into NFTs. It's up to you how you add this art to your NFT art. Mint this art to NFTs. Make different copies for different types of art. Sell all kinds of the arts in different auctions. This may earn a handsome revenue for you. The more attractive your art will be, the more it will be valuable. The more valuable will be your art, the more expensive it will be. 
4- How do I sell my artwork to NFT?
You can use different platforms to sell your NFT assets. Here are some most commonly used forums for this purpose. 
Nifty Gateway

Rarible

OpenSea

Foundation 

SuperRare

Mintable auction platforms of NFTs

Using s!ng platform
5- How much does it cost to make an NFT?
You'll have to pay in the form of any cryptocurrency. The prices of these cryptocurrencies may vary from time to time. So, the price of NFTs can also vary. According to recent research, the cost of making NFTs may be anywhere between $70 to $100. You'll have to invest any amount between this limit to mint NFTs.