Top-rated tourist favorite best places to see in Malta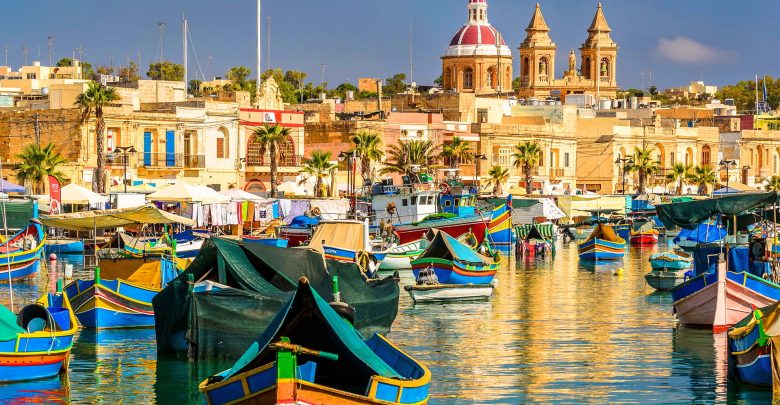 Let's explore the best places to see in Malta that will create beautiful memories for a lifetime with your friends and family. If you like sun, sand, and beech then Malta is so your place. From the archipelago of the Mediterranean Sea, it is one of the main islands from the group of three islands. Malta is the main island, and the other two are Gozo and Comino. Its population is approximately over 0.4m. From the weather point of view, its weather is sunny. As per the 2018 report, it is the most visited place due to its sunny weather.
From a Geographical point of view, it is smaller than the other two islands.it is 121 Square miles and 316 km total in geographic size. Its capital is Valletta. And every year approximately 1.6 million tourists visit Malta. Their main religion is Christianity Roman Catholic and about 365 churches are in Malta. 
List of the amazing best places to see in Malta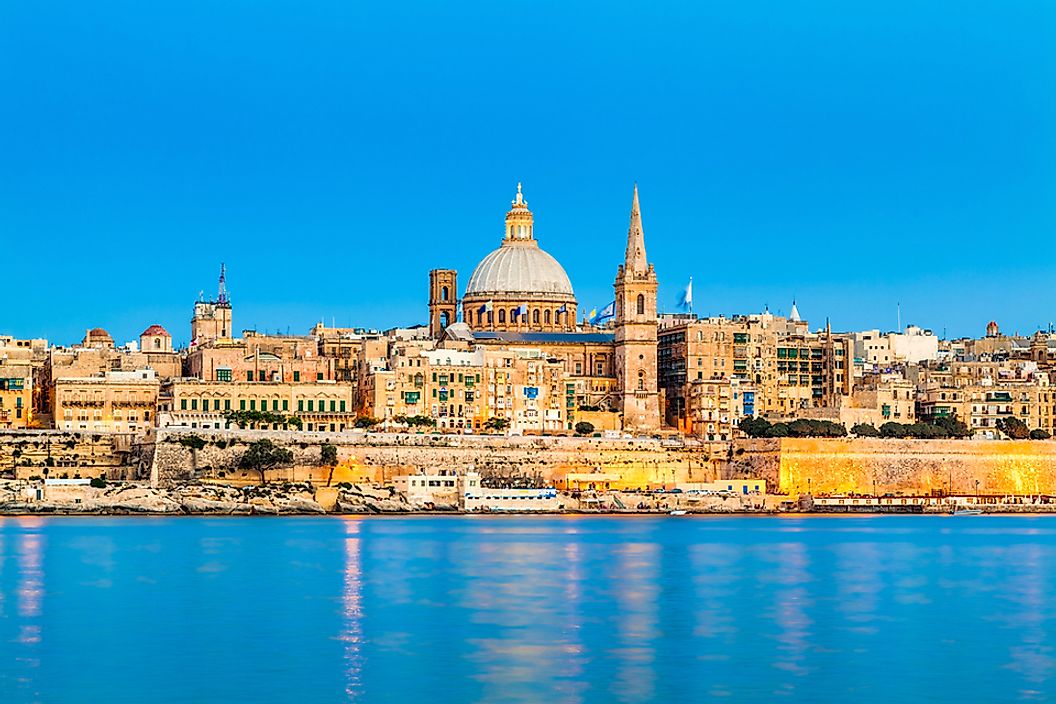 It's a small town located in the north region of Malta.it is a sixteen-kilometers away and on the northwest side of the capital Valletta.it is one of the largest towns in Malta. St.Paul's Bay is surrounded by the villages like Mistra, Bidnija, Xemxija, Qawra, Wardija, and Bugibba. St Paul's Bay is named after the shipwreck of the saint who introduces Christianity in Malta. If you like, historical buildings then you must watch Wignacourt Tower.it was built in late 1610 during the rule of Saint John. 
And at present time, it is the only oldest watchtower surviving in Malta. Undoubtedly, Malta from a historical point of view is so rich and there is so much to explore if you have a quest to learn things from history. Also from a religious point of view, there is a revolution from time to time. If we talk about 4000 B.C St. Paul's Bay was crowded with people. However, this hustle-bustle did not remain only with humans. 
There was an abundance of Megalithic temples, forts, and tombs in St. Paul's Bay. However, later in the 17th-century forts and the Punic tomb was ruined by Roman. There were villas built in St. Paul's Bay but later in World War II, these villas become a rest camp for the British Military. After World War II St. Paul's residents began to progress and at present, it is one of the most entertaining spots in Malta. However, if you like beach sun and sand then you may disappoint a bit. As it has a small beach consisting of a rocky coastline.
This village is built in the northern Harbour district on the northeast coast of Malta. If you like dining out, shopping, and party in a bar. Then Sliema is the right choice for you to stay in Malta. This village is also the best resort for those who like fishing. If you want to walk leisurely or like to shop for some comfortable shoes like joggers and sneakers for your feet. 
Then Sliema's front is your destination. Even in summer, this place is pleasant in the environment as locals like to gather at Sliema's front.in Sliema, there is no beach containing sand but if you like to swim then you can fulfill your desire by swimming in Roman Bath. If you are a meat lover and BBQ is increase your temptation for food then too you can enjoy your favorite BBQ on Sliema's front. There are historical places to be a spot in Sliema. 
Fort Tigne reminds you of the great battle of the Great Siege of 1565. This is the oldest fort that was constructed to build to keep safe the harbor from enemies attack. If you have a keen desire to visit historical places then you must visit the Baroque-inspired Stella Maris church built in 1850 and Fort Manoel built-in 1725. The Knight of St John constructs these forts. Well, we can say that if like to see the blend of modernism and Historical building of ancient times then Sliema is one of the best places to see in Malta.
It is a town in central Malta, located on the north coast of its capital Valletta. This village is named after a Patron saint. St. Julian's is also famous with its name San Giljan. The main Centre of attraction in this town is for business-oriented tourists. People like to invest in hotels, bars, restrooms. And the area in which these hotels and nightclubs are built is called Paceville. On every last Sunday of August, a feast is celebrated around Malta. 
During this feast, a competition is being organized in a town called Gostra. Participants of this competition climb and jump far as possible with a sloppy greased pole end above the sea. Three flags remain affix at a certain location. Each participant tries to grab a flag. These flags are of different colors and each color display a different price. If you have an interest in parties and cinema then St. Julian's has a good package of entertainment for you. Until the time of the nineteenth century, St.Julian has had a picturesque view. It was a beautiful small coastal town and in its surrounding, greenery was abundant. 
Moreover, this town was famous for its Latin-style architecture. Spinola palace is a good example of that. Its resident characterized Spinola Bay as the resort of countryside for fishermen and farmers. Therefore, we can say St.Julin's is amazingly enriched with history but entertainment source of the modern era is also available.
This small village is in the southeastern part of Malta. Also, consider a favorite spot for those who like fishing. This village has a large fishing market named Marsaxlokk market. This village has a picturesque view of the harbor line with colored fishing boats and the hassle bustle of tourists and fishermen. Phoenicians used this harbor as a port. 
Marsaxlokk has also remained of Roman-era harbor. There are two national boats in Marsaxlokk which drags tourist attractions. They can enjoy a ride on these boats from Marsaxlokk to Delimara and Birzebbuga. These two boats also help fishermen for fishing onshore and away from shore. Marsaxlokk is famous for its fishes like Swordfish, Tuna, and Lampuki. The best season for fishing is spring and late autumn as fishes are found in abundance during these seasons. If you like, seafood then takes lunch on Sunday as fresh fish is being sold on Quay. While on other days, caught fish were sold to the fish market in Marsa. 
Well, there is a national park, which is based on 155.000 square meters of nature and coastline. If you like Seafood, movies, historical places, and modern era sources of entertainment. Then Marsaxlokk is a good example when it has come to the best places to see in Malta.
If you like pleasant weather with sunny beaches and sand. Golden Bay would be your favorite destination.it exists in the northwest of Malta.it is famous for its sand which is unique in its color. Sand color is golden with a slight tint of a reddish color. and this gives the coastline an imaginative scenery look. 
If you plan to visit in summer, you may get a crowd of people on the beach.in summer many people visit this natural resort and they indulge in different activities like eating BBQ, taking a sunbath, water sports. Leisure walks and swimming. You can reach this destination by using local transport or your vehicle. Golden Bay is unique in its beauty and sunny peaceful environment. 
The northern side of the coastline is covered with stones. This is one of the most famous and favorite resorts for tourists. However, be aware if you do not like crowded places then do not visit this beautiful destination in summer. This beautiful combination of sand beach and rocky coastline indeed makes this place one of the best places to see in Malta.
Hagar Qim and Manjra are two temples of ancient times. These two are the megalithic temple with old construction methods. If we talk about the history of these temples, it is being said that these two temples are the most ancient on Earth as compared to the other religious site of the world.it is believed that Hagar Qim was constructed in 3200 BC with simple Globigerina limestone. In the surrounding of Hagar Qim, there are three megalithic structures. 
As per the historical review, these temples are even older than Hagar Qim is. And these three temples use to pay rituals of animal sacrifices and other religious fertility rituals. Many animals' bones were found during research although no human bones were found in these temples. On the contrary, Mnajdra construction is also of ancient times. 
Simple material like Coralline limestone is used to make this Megalithic temple. As per history view, this temple was constructed around the fourth-millennium BCE.this temple has three parts upper-middle and lower. If you are doing any kind of research on religious history, you may get so much to explore during your visit to Hagar Qim and Mnajdra.
It's a small village located on the northern side of Malta. If you like sandy beaches and sunny noon then Mellieha Bay is one of the best places to see in Malt. Due to its environment, it is a fatal attraction for tourists. Its name is derived from Roman Punic and its mean salt.
This name is given to Mellieha due to its salt Pans.it is also known for its gorgeous view of the valley and village. As there is a hilltop on Mellieha Bay. If you like village life and want to explore the traditional village life of Maltese. Then hire a car or if you have your vehicle. You would be able to take a view of the Parish church of the 19th century. 
There is also an entertainment park in Popeye village. If you like, get to gather and would like to attend some local festival then arrange your trip in September so you could enjoy a feast in this village. These are not only things that Mellieha Bay offer to its tourist, There is so much in the bucket. You must visit national assets reserved by Ghadira that is local nature reserve organization. This organization reserves some places that are the best when it has come to bird watching. 
There is another two important site is History park and the air-raid shelter. An important thing about this air shelter is that it was built in World War II and it is among 46 air shelters is the largest.
Madina city is also famous for its Italian language titles Citta Vecchia that mean old city another title is given in the Italian language is Citta Notabile and this means notable city. This City is located in the northern region of Malta. This city is not so populated as per a recent survey it has a population of 300 only. Moreover, this city is built within four walls. This city is enriched with its historical background and buildings of ancient times. It has an iconic view of Baroque and Norman architecture. 
There are some forts too this is presently used as private residency. This city with its simplicity attracts every year round about 750000 tourists. To avoid noise pollution and crowd this city does not allow cars and other vehicles of the outsider. Only ambulances and cars of a resident are allowed in this city. It is also called a silent city.
This is the second-largest island among the Maltese Archipelago of the Mediterranean Sea. It is also called Ghawdex. Gozo is not so developed as compared to the southern part of Malta.it was discovered in 5000 BC by a Sicilian farmer. If you like, diving then Gozo beaches have the top diving spot. Gozo rural side has a picturesque view of hills and sandy beaches. 
You can enjoy leisure walks in the countryside. From a religious point of view, Gozo Island has the oldest religious structure in the world named Ggantija Temples. These temples were built during the Neolithic periods. Moreover, local folks believe that these temples are not human-made but giants made them. There is an abundance of Churches, cathedrals, and Chapels in this city. This city is also famous for its consecrated second oldest church name as Zebbug Church. If you like, a religious place to visit then Gozo Island is one of the best places to see in Malta.
It is located on the southeastern coastline of Malta.it is also being called Fortress city. This city has so many claims for fame but it is also known as the smallest capital city in the European city. Valletta is the most important city for Malta from an administrative and commercial point of view. This city is also famous for its Mannerist, Neoclassic and modern architecture. It is one of the best places to see in Malta. 
There is an abundance of historical buildings like forts and historical museums. Here also found ancient palaces, churches, gardens, and mansions of the 16th century. Due to this splendid structure, this entitled with the name of 'superbissima' mean proud city. This city Valletta's most part completed in 1570. If you like, peace calm, and exploring things related to ancient times then it is a suggestion to must-visit St John's Cathedral and museum.
Tips to start your travel to Malta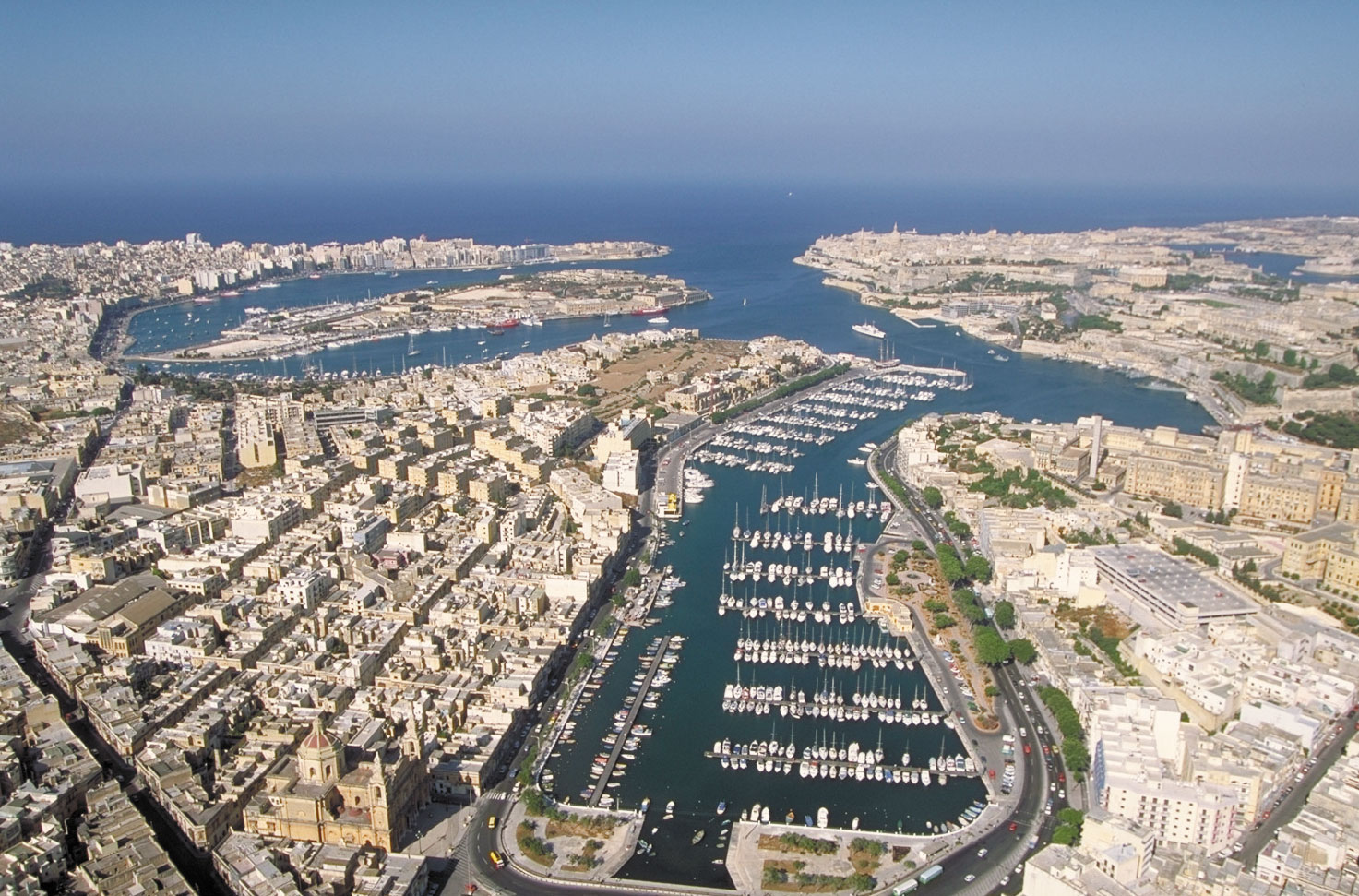 Before you leave, your home to move toward Malta you must learn the basics of Maltese and English to communicate to locals of Malta as these two are Official Languages. Malta's official currency is Euro, Maltese Lira so must convert your currency for food shopping, and accommodation.in Malta, Wi-Fi is widely available everywhere, and that too, free of cost for tourists and even for local citizens. 
While you plan to shop something in Malta, shopping time is, varies in villages as compared to city malls. Shops in cities remain open all day from 9 am to 7 pm, while in small villages shops close in the afternoon from 1 pm to 4 pm. Shops remain close on Sundays and during public holidays. Malta is famous for its travel source called Ferry, which takes passengers from Malta to Gozo. 
You can catch this Ferry from Cirkewwa. Malta is famous for its sunny weather so do not forget to take your sun cream with you it may prevent your skin from Sunstroke. After following, these tips make a list of the top 10 best places to see in Malta and start your journey towards Malta.