How to Delete Your TikTok Account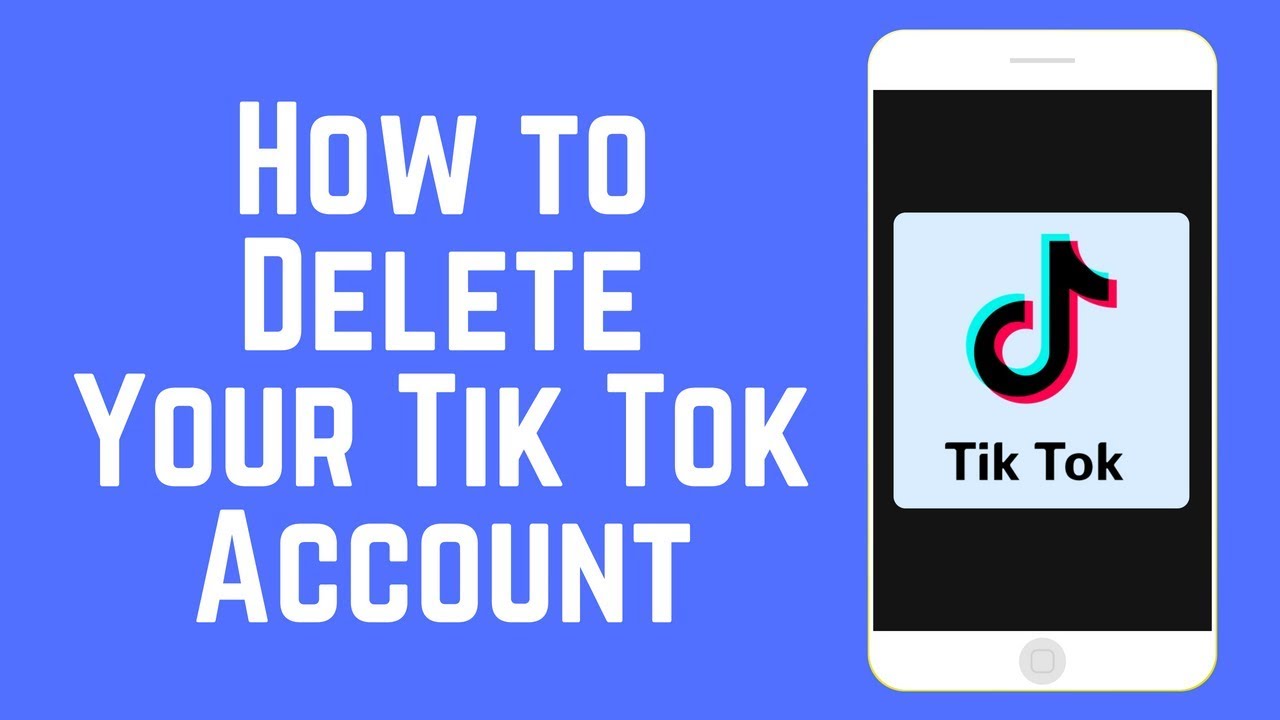 You may want to deactivate your TikTok account if you have privacy issues or are concerned about what short-form videos may be doing to your attention span. There are a variety of acceptable reasons for doing so.
Please keep in mind that if you choose to deactivate your TikTok account, all of your videos will be removed as well, unless they have been saved or downloaded by another user. Consequently, before you carry out the act, be sure to save any favourite films on your smartphone.
Once you've backed up the videos you want to preserve, here's how to say goodbye to TikTok forever.
Read Also: How to Unblock Someone on TikTok
How to Delete Your TikTok Account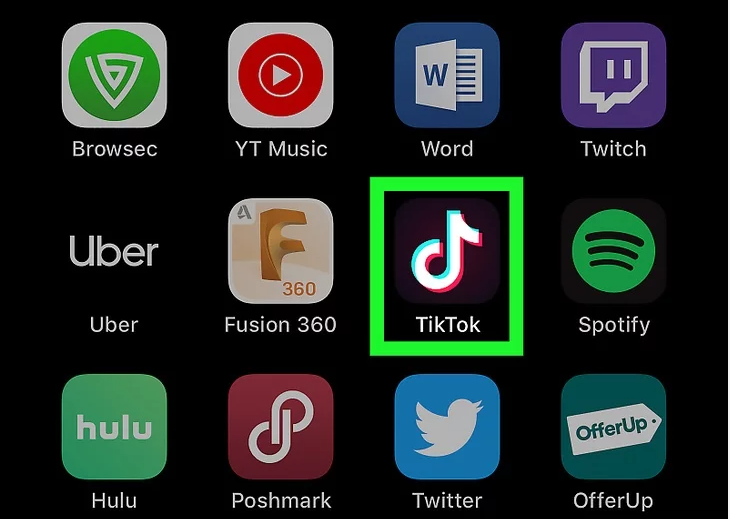 1. TikTok should now be open on your phone or tablet. Its black and white music note symbol may be found on the home screen (iPhone/iPad) or in the app drawer (iPhone/iPad) (Android).
Delete your account now, and you will lose access to all of your TikTok material in the process. Items purchased using the app will not be eligible for a refund unless they were defective.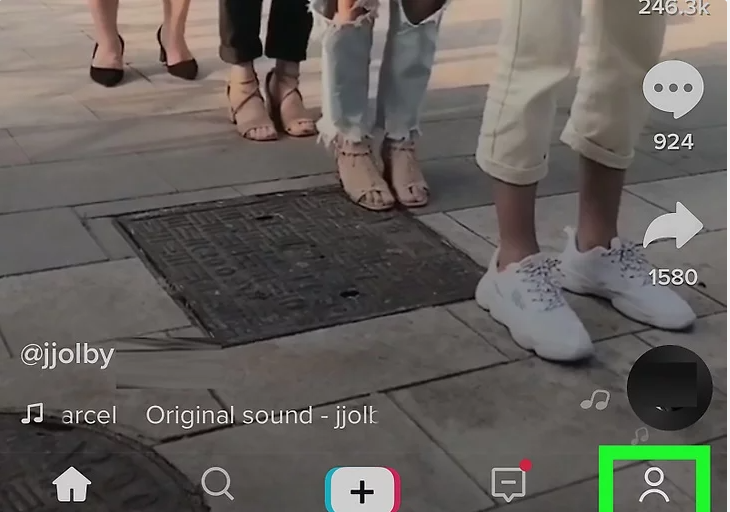 2. To access your profile, choose it from the drop-down menu. There is an outline of a person in the bottom right corner of the screen, which you can see.
The next time you visit, you will be requested to login into your account if you haven't previously done so.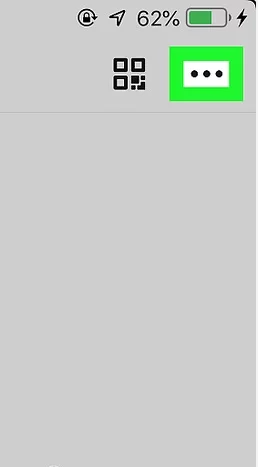 3. Select the three-dot menu option. It may be found in the upper-right area of the screen.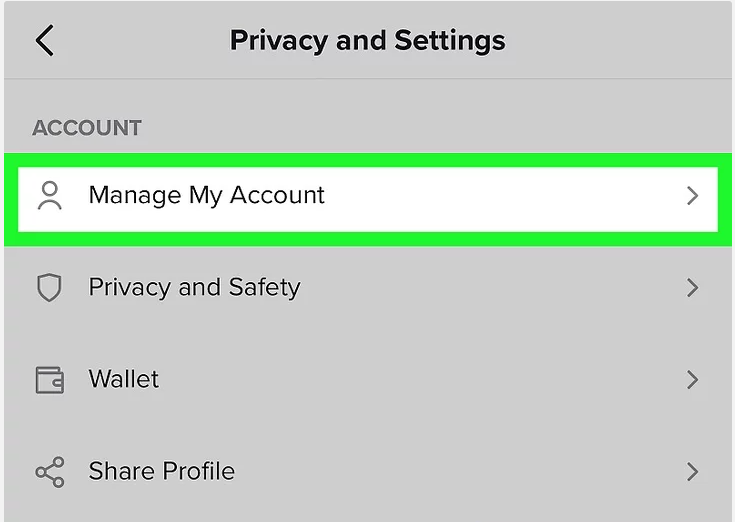 4. Select Manage My Account from the drop-down menu. It's located at the very top of the menu.
5. Scroll down and select Delete Account from the drop-down menu. On the Manage My Account screen, it's at the bottom of the list. This results in the presentation of a confirmation page that contains some information about cancelling your account.
Alternatively, if you made your account using a social networking service such as Twitter or Facebook, you'll need to check in to that service first before the confirmation page will show.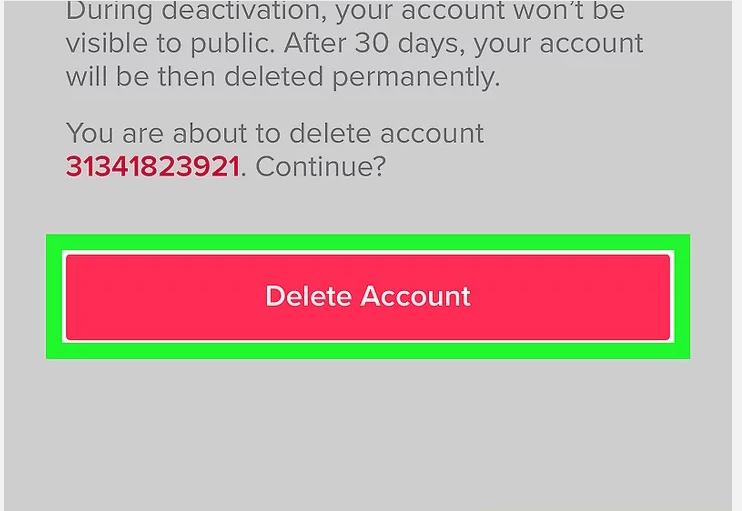 6. To delete your account, click on the red Delete Account icon. It may be seen toward the bottom of the screen, on the right. There will be a confirmation window shown.
In some cases, depending on how you created your account, you may be required to verify your phone number and input a confirmation code in order to proceed with the deletion process. If you are requested to verify your information, follow the on-screen instructions.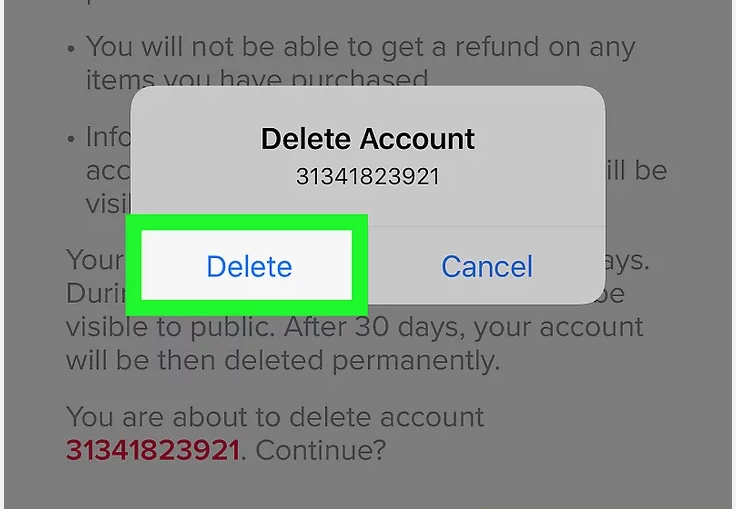 7. To confirm, press the Delete key. You will be signed out of TikTok as soon as you finish this sentence. Your videos will no longer be viewable to others on the app as a result of your account being cancelled.
Please check in before the 30-day time passes to reactivate your account if you decide to change your mind.
Video
FAQs
Why won't TikTok let me delete my account?
If you aren't logged in to your TikTok account, the app will not allow you to cancel your account. To begin, sign into the app and then select the three-dot menu in the upper-right corner of the screen. Select' manage my account' from the drop-down menu, and then touch on Delete.
Is TikTok safe?
As opposed to some other applications, TikTok does not provide end-to-end encryption, making it less secure for users to exchange private or personal direct messages. Gaffney advises users to avoid clicking on links from unfamiliar people and to ban postings from accounts they do not recognise.