Canadian Lifestyle: How People are now forced to become financially Independent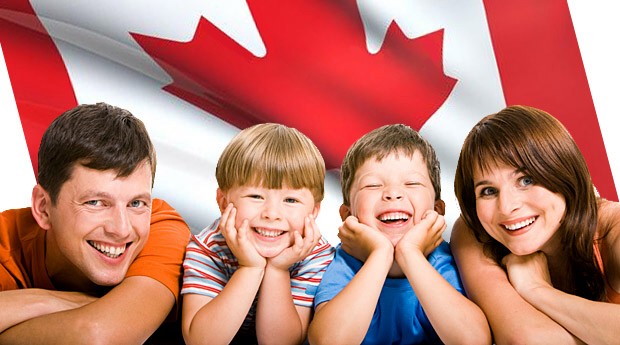 Managing your finances is one of the most hectic and challenging task. People usually do not like to save money. It is usually thought that saving money means you are limiting your pleasure of life and you are supposed to adopt an average lifestyle. Well that is actually not a great idea. Saving money gives you freedom to buy, if done properly like some canadian families. It's the first step towards financial freedom for both. Also being financially strong makes you confident enough to enjoy the treasures of life. Since you do not have to beg for from others when you will need to spend. Let's just see how saving money can be done in Canada eh?
If you are interested in buying in something first, ask yourself is it really needed? Usually we buy the things that attract us on first sight but later they are of no use and they are found in store rooms Alas!!
Match your expenditures with your earnings
The second question that you need to ask either the amount of money you spend in your daily routine is equal or greater than the amount of money you earn? For example, if you earn $500/day and your expenses are $1000/day or so then it means you are ultimately going to suffer the financial crisis. Keeping in mind such scenario you should increase your earning resources or you need to sit and calculate that difference and try to minimize as much as possible.
Timely saved money will benefit you in long run
Just make yourself realize that the amount of money you will save today will give you benefits in the long run. Start by opening a simple savings account.
Do online shopping with proper research
People who are addicted of online shopping usually find it difficult to avoid this habit. So you can not advise them not to shop online. But with the little more research you need to make sure of the price and quality of item properly. Sometimes one thing that seems so fascinating in an online store later on finds its place in storeroom as it was never needed. Be very careful when you are going to buy something little expensive. For example, if you are planning to buy an item worth of $200, make a proper research so you do not regret about it later on.
How much money you should save as Canadian Family?
Keeping in mind the financial situation of the whole world in 2020, because of Covid situation, we must have learnt one thing that financial stability and savings are only things that help you in the need of hours. The rule of thumb is to save at least 20% of your income. You can plan to buy a land or invest in some business or shares. Paying down payment will bound you to save every month and at the end you will have some good thing in your hand.
How to save being a lower income family?
Who are the lower income families? Statistically, if a single family person's earning is below than $22,000 after tax than they are counted in the list of low income families. Low income Canadian families need to follow the following steps for managing their lifestyle in Canada:
First of all, they need to make sure of their housing rent. If you have roof over your head, then you can think of other things of your life properly. Paying your rents on time should be your first priority. If you are unable under certain serious conditions like in Covid days, you can reach your landlord and ask for the favor to give sometime.
You can keep a check on how to reduce your food expenses. Usually we spend a lot on foods unintentionally although it can be managed easily. Controlling your food expenses is simple relatively. The ultimate purpose of food is to fulfil your appetite. So with little control on spending amount on food items you can easily save.
Always make a grocery list before going to a grocery store. Since it will help you to buy only specific things that you need and will avoid repetition of grocery items. Also it will help you buy only those things that you actually need for your daily cooking routine items or dishes.
By following these steps, you will really find changes in your budget and lifestyle.