Classic PC Games That Still Has What It Takes!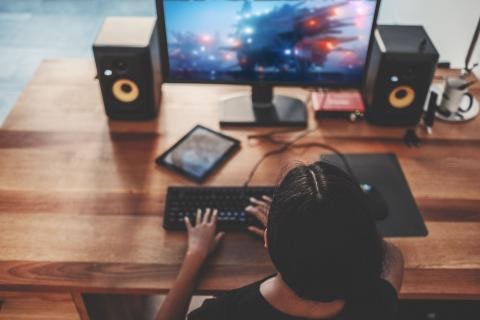 Although the world of PC games has evolved to now support a ton of modern-day titles, sometimes you just can't beat the classics! We have dedicated this article to some of the most popular classics and we have a funny feeling that you will have fond memories of some of the games discussed. Of course, the old classic games didn't quite have the same range of features as new games of today, and they definitely didn't have the same level of graphics, but they were super enjoyable nonetheless. And they are still popular. Why some games are "classics" and others are not, is an interesting question. We found an article on Arabicgamer.net about the mysterious aspects of some classic games like Mancala, and it's clear that some games manage to keep us entangled years after years. While different countries and cultures have their own classic games, there are a few games that tend to bring us together, games that people around the world like to play, generation after generation.
We have chosen a few of them. Games that are still very popular despite their age and can be played on just about any old PC. When these games came out, they kept us entangled, challenged us and entertained us. In spite of the modern technology embedded in new games, these old classics still have what it takes, so let's have some fun with these all-time classic PC games!
Solitaire
This is a game that doesn't really need an introduction these days. Arguably, this is one of the most popular card style PC games of all time, and it has certainly been responsible for a few wasted hours in the office for thousands of people! If you've never played Solitaire before, which is rather unlikely, you might be intrigued to learn that this game involves strategy, intelligence, and sometimes – luck. If the cards are kind to you, it can be quite easy to win this game, but if you get a string of unhelpful cards, you can find yourself in trouble pretty quickly.
But either way, there is no denying the appeal of this game. And let's be honest – there is so much joy to be had in seeing the cards bounce away once you complete the game. This is true whether you are young or old, a newbie, or a veteran, and it is clear to see that Solitaire has stood the test of time.
Minesweeper
While Solitaire is an all-time classic for card style games, Minesweeper pretty much takes the title for the game that requires the most thinking. There are probably millions of PC gamers that have fallen victim to the complicated rules and regulations of Minesweeper, but for those few that could figure it out, it was a game that truly tested the brain cells. It was always cool to make your first few clicks on the board, and then try to calculate where the mines would potentially be.
If you calculated incorrectly, the game would blow up in your face – quite literally. To add to this, Minesweeper, like many of the games of that era was so simple yet so effective at the same time. The game had very few moving parts, yet since there is no end to the variety of where the mines could be placed on the grid, each game gave you a new perspective and a new challenge. To this day, there are few games that have emerged to test the brain cells as much as Minesweeper. And if you need any refresher as to how this game operates, make sure you check out for a comprehensive breakdown.
Tetris
Tetris was one of the first 'classic' games that not only tested your intelligence, but it also tested your abilities to make decisions under pressure. This is because you had to figure out ways to slot the shapes into the open space before they made it too far down the screen. And enough wrong decisions could always be fatal with Tetris. This added degree of time pressure certainly appealed to the younger gamer, and there has no doubt been all kinds of squabbles relating to high scores for Tetris.
Tetris certainly had a bit more variety to it compared to other games we've talked about, and in terms of developing analytical thinking, there were few better. Whether you had to try and slot in a cube, a straight line, or a zig-zag style shape, the time pressures and thoughts to the next move were always complex. As you can imagine, this game wasn't loaded with cutting edge graphics or weird and wonderful features, but it didn't have to be. It had all of the necessary factors to make a classic game, and it's still enjoyed to this day.
Conclusion
We are sure that thinking about these games has taken you on a trip back to your childhood or early adulthood. And as we've mentioned, they are still available on just about any PC you can purchase today. So if you want to experience these games once more – you can!