Elden Ring is the most excited I've been for a game since I was a teenager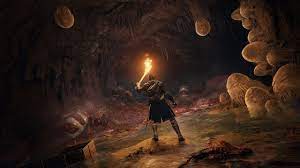 I can still recall the exact moment I realized I had fallen in love with video games. I was playing Portal 2 at the time, and I was approaching the purportedly last battle with GlaDOS when this happened. I felt confident that I was nearing the finish of the game. I was under the impression that it was almost over. It wasn't over till it wasn't over at all, wasn't it? After one fast betrayal, you'll find yourself tumbling through all of the levels of Aperture Science, only to uncover a whole new, even more brilliant layer to the game to explore. I was very taken with her. That games could take me on such a wonderful and unexpected adventure still gives me a chuckle when I think back on the experience.
I began to frequent gaming stores after that, and you would often find me browsing through the preowned titles on display. I'd be hunting for copies of Mass Effect or Uncharted, and I'd be on the lookout for my next mind-boggling adventure. All of these stories, all of this entertainment, might all be feasible on one small box on a table. I couldn't stop myself from chasing after that head-spinning high.
However, as I grew older, games began to surprise me less and less. I'm aware of their tricks, and I'm prepared to be disappointed. When games such as Fallout 4 or Assassin's Creed Unity failed to offer what I had hoped for, I was upset, as had been the case for many other people. I began to set realistic goals for myself and to separate myself from the hoopla. I haven't had a project that has given me a hard, butterfly-inducing infatuation in a long time, even if I still like gaming. Elden Ring, on the other hand, I believe, has transformed that.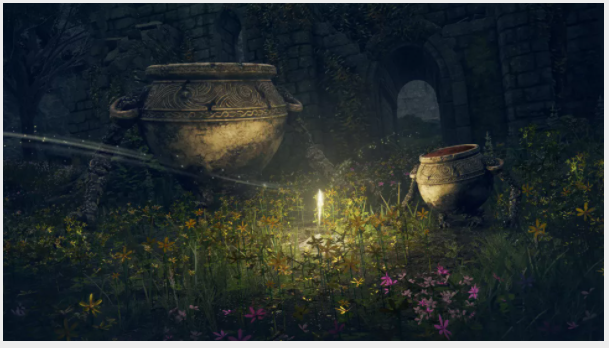 I just had the opportunity to spend six hours playing a test build of Elden Ring, and I was blown away by the visuals and gameplay. The latest Soulsborne from FromSoftware has its scaly claws into me despite my recent inability to commit to open-world games. My interest in Elden Ring's universe has been piqued by the way it seemed to me. After playing the game, I stayed up all night trying to re-create the moving, shimmering landscapes in my mind.
I've just recently become a fan of FromSoftware games. When I initially started playing Dark Souls, my initial reaction was one of disdain. My understanding of the game only came about after a year of playing. Before you can really get into FromSoftware's work, you need to get into a groove, come to an accord with yourself, and develop a connection with it. Elden Ring was the final piece of the puzzle that had been missing in my mind until now, and it seemed as if he had been waiting for this moment for a long time.
It wasn't until I returned to Dark Souls after a year-long sabbatical that this moment occurred, and even then, I had to rely on a crowd to spur me on. Similarly, in Bloodborne, I feel like I'm still adjusting to the Hunter's role. PC Gamer's Wes Fenlon believes that Elden Ring is FromSoftware's "gateway drug" for newcomers to the studio.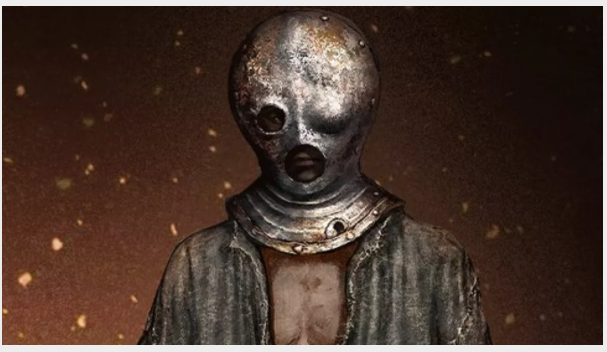 It's hard for me to put my finger on exactly what it is about Elden Ring that has such a profound effect on my mind and gaming experience. My favourite games tend to include intelligent creatures. They keep me on my toes by making me solve riddles, tricking my perceptions, or placing me in dangerous situations with formidable foes. In those first six hours, Elden Ring provided me with all I needed to know.
I had to figure out new mechanics, take on new foes, and more. I was confronted by NPC speech that presented me with a series of moral dilemmas that I was unfamiliar with, thus I was forced to make a possibly life-altering decision. I entered fighting venues, only to be wiped out instantly. Among my many adventures were encounters with gigantic creatures such as giants, portals, and coal-crusted steam engines, just to name a few. This game has a lot to offer, and it filled my mind with ideas, inspiration, and even a little bit of terror. And that was pure bliss for me.
A picture of my face as I ran from a large bear that was closing in on me would have been priceless, and I regret not having done so. I couldn't stop laughing and yelling at the same time. I chuckled when I met a professor who had been locked out of his house. Elden Ring, on the other hand, manages to be rather amusing. And as a result of what I witnessed, I strongly advise against completing the game in 30 hours, despite the fact that it is technically possible. Possibly the most difficult (but simple) Soulsborne yet.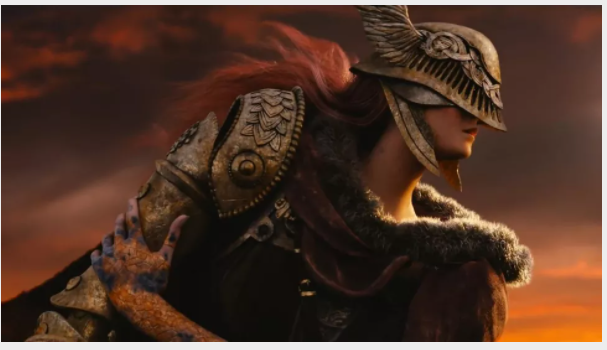 I'm at a loss for words since this game has me so engrossed that I can't stop thinking about it. I'm ecstatic at the prospect of returning. As far as I know, I can't guarantee that Elden Ring will be your favourite Soulsborne.
But whether you're a newbie or a longtime fan of the series, I think FromSoftware is on to something here. A victory is in their hands.