How To Turn Off Autoplay On YouTube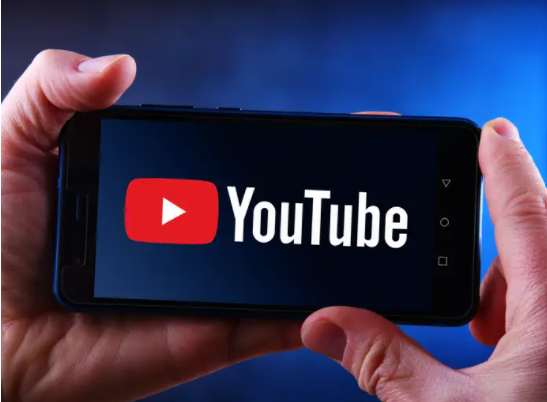 So it happened again: you clicked on a YouTube video with the intention of viewing just that one clip from a standup act, and then it was 45 minutes later and you were watching the 23rd video that YouTube had supplied to you through automatic playback.
As soon as a video you're viewing is over, YouTube will immediately start playing a new one, dragging you down a rabbit hole of suggestions and endless material in perpetuity. This may be a useful method to find new films at times, but it can also recommend videos that you don't want to watch, which can be frustrating.
Automatic playback on YouTube is typically turned off, whether because it steals your time or because it's an irritation.
Fortunately, both on a computer and with the mobile app, this is simple to do. Here's how you go about it.
How to turn off autoplay on YouTube on your computer
It couldn't be much simpler to turn off YouTube autoplay on a desktop or laptop computer.
Click on the blue dot below the term "AUTOPLAY," which is located above the column of video thumbnail pictures located on the right side of the screen, when you are viewing a video.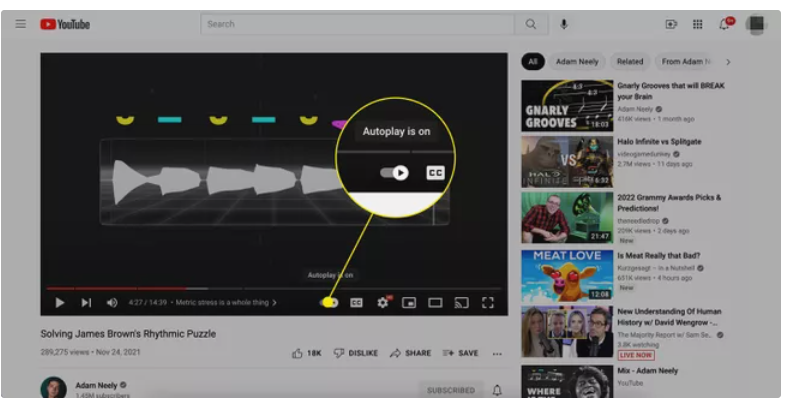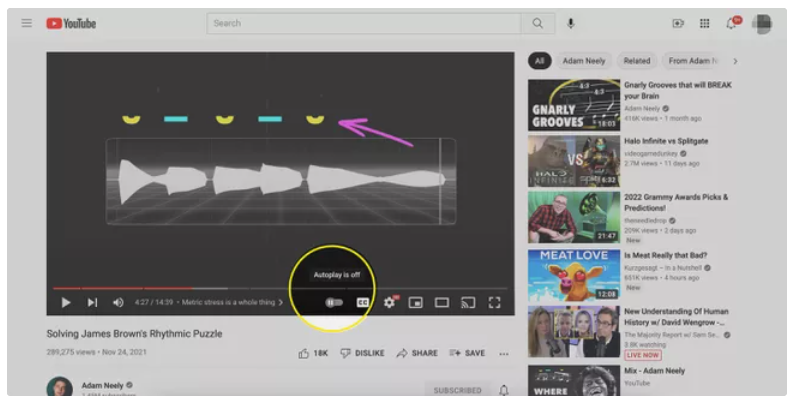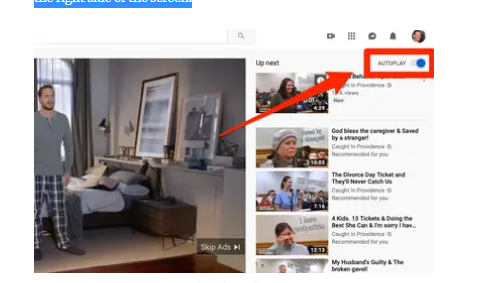 You can always click the gray dot to turn autoplay back on.
People Also Asked: How To Lock YouTube Screen – The Easy Way
How to turn off autoplay on YouTube on your mobile device
The YouTube mobile app allows you to switch off autoplay by tapping on your profile picture (also known as your avatar) in the upper right corner of the screen.
Then choose "Settings," and then, on the following menu, scroll down and select the slider next to the words "Autoplay next video" at the bottom.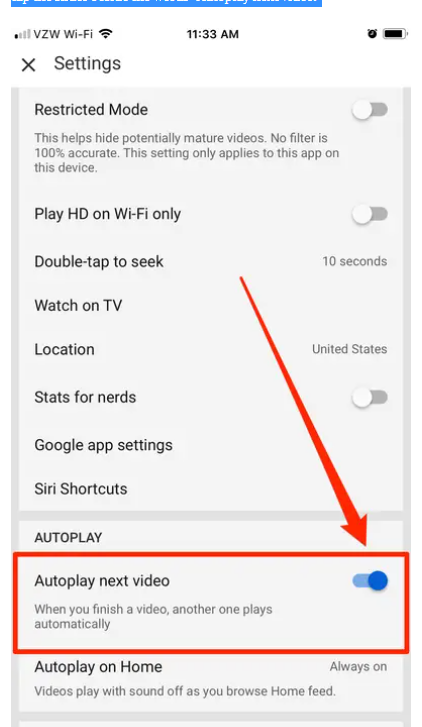 You can tap the slider again to turn autoplay back on in the YouTube mobile app.
Featured Video