Even though the Galaxy A54 isn't the fastest, it is still a good phone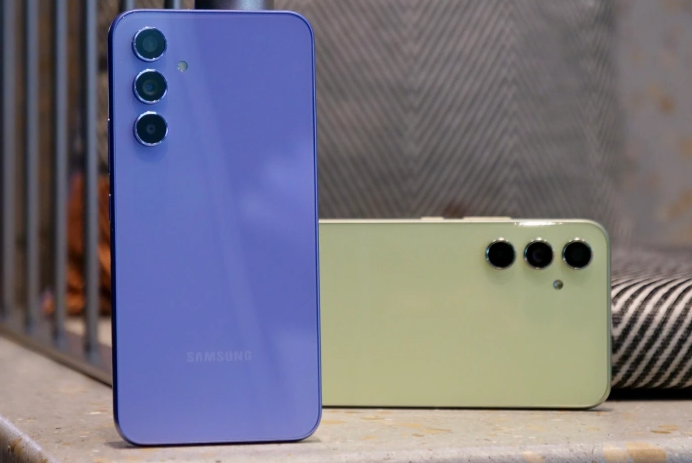 On Twitter, people are sharing a brief performance demonstration that features the Galaxy A54, but it is not helping the device's case in any way. Despite the fact that the phone has improved in a variety of areas, the performance of the general user interface (UI) is still subpar, and a recent tweet appears to attract a lot of attention for reasons that may or may not be appropriate. Despite the fact that the Galaxy A54 has a design that makes it appear to be a flagship phone, particularly when viewed from the back, its performance is nowhere near as good as that of the high-end Galaxy S23 series. But on the other side, the performance of the chip does not deliver the best possible experience while using the One UI in ordinary usage, and the device has a tendency to glitch.
From a purely technical standpoint, Samsung's mid-range phones have suffered from performance concerns with the One UI for some time now. People who have used Galaxy phones in the past that aren't considered to be the company's flagship models won't find the behavior of the Galaxy A54 to be all that shocking. However, Samsung made significant improvements to this year's Galaxy A5x model this year, which means that in spite of these performance glitches, the Galaxy A54 is not intrinsically terrible and does represent an upgrade over the generations that came before it. The product boasts an exceptional build quality with a body that is resistant to water, a display that refreshes at 120 Hz and is bright, terrific cameras, fantastic battery life, excellent stereo speakers, fantastic firmware support, and good gaming performance.
The most significant problem, therefore, is that the price of the Galaxy A54 might be too high. Many people appear to have the correct belief that the phone should be priced lower than $450 to $500 if Samsung is unable to cure the general UI performance problems that occur in mid-range phones. If Samsung is unable to fix these hiccups, something has to give, and it seems likely that it will be the price of the phone. Sometimes it is possible to do so by taking advantage of sales and discounts. We can only hope that the subsequent generation of the Galaxy A5x will find a solution to these issues, be it by making the device more powerful or by lowering its price. If, however, overall user interface performance is crucial to you and you put your expectations at the level of higher-end Galaxy devices that cost several hundred dollars more, you may want to steer clear of the Galaxy A54 until such time as this becomes possible, if it ever does.