High-Speed Data Transmission, up to 1,000MB/s, NVMe M.2 SSD Dedicated Clone Stand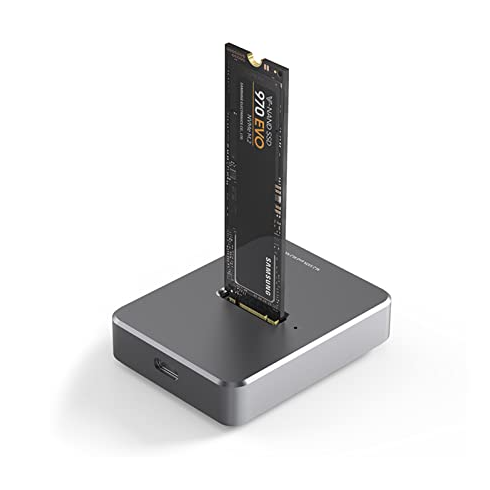 A recent release that the company made made public the information that Timely plans to produce two new sorts of NVMe M.2 SSD dedicated clone stands in the near future. On the label of one of these stands is printed the model number UD-M2CL, which stands for the M.2 CLONE clone stand. This number is located in the upper right-hand corner of the label. On the stand, you can find this particular number. Users will have an easier time cloning their NVMe M.2 SSDs with the help of the UD-M2CL clone stand, which comes equipped with two M.2 slots and a clone start button.
The fact that this product supports the USB 3.2 Gen 2 connection enables it to function as an external storage device for electronic devices such as personal computers, televisions, recorders, and PlayStation 5/4. When connected through USB, the device is capable of delivering a maximum transfer speed of up to 1,000 MB/s, and the time required to create a clone of a 500 GB drive is roughly 9 minutes (using SSD with PCI Express 3.0 x 4 connection). The gadget has dimensions of 55 millimeters in width, 85 millimeters in depth, 20 millimeters in height, and weighs close to 89 grams. In addition, it comes with a cable that is roughly 600 millimeters in length.
The M.2 STAND, which was released at the same time, is a single M.2 stand that supports both NVMe and SATA. The product number for this stand is UD-M2ST. Also, it is compatible with the USB 3.2 Gen 2 interface and has a maximum data transfer speed of 1,000 MB per second. The product has dimensions of 55 millimeters across, 55 millimeters deep, and 14 millimeters high, and it weighs roughly 50 grams. The length of the cable that is included in the package is roughly 600 millimeters. The M.2 CLONE, which has the model number UD-M2CL, is anticipated to sell for $99 on the market.