Some players' quests to reach level 100 in Diablo 4 have been derailed by bugs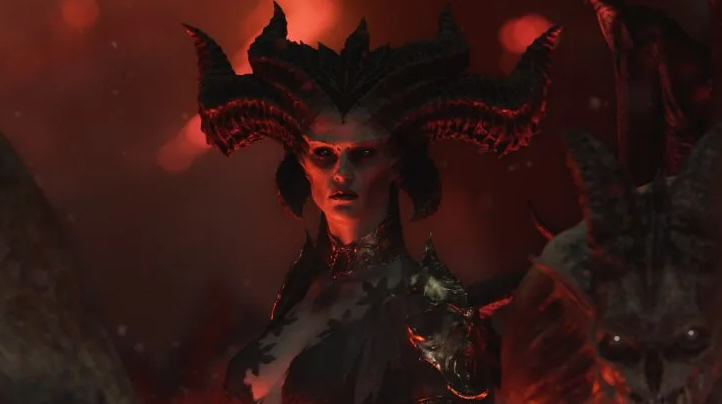 Some players are disappointed with Blizzard's long-awaited Diablo 4 due to technical issues that prevented them from reaching level 100 in Hardcore mode. Those who have pre-ordered Diablo 4 on PC and consoles have had the opportunity to begin downloading the game this week, even though the full release date isn't until June 6. The next installment in Blizzard's long-running action RPG series, Diablo 4 brings the series back to its dark, gritty roots with its first two games. The game's graphic style and color scheme are most evocative of Diablo 2, but Blizzard wisely decided to retain some of the series-wide enhancements made in 2012's Diablo 3.
Players were given early access to the game through a series of open beta weekends and Diablo 4 Server Slam events, with Blizzard even awarding in-game incentives for players who met specific benchmarks before the game's official release. This early look helped calm the nerves of fans who were concerned that Diablo 4 will share more DNA with the free-to-play Diablo Immortal than the original titles in the series.
Two players who are trying to reach level 100 in Hardcore mode have run into trouble due to flaws in Diablo 4's early access period, which began earlier this week and was eagerly anticipated by many gamers who had preordered the game. Streamer Max "Maximum" Smith tweeted a clip of the unfortunate finish to his Hardcore run, in which his Sorceress got caught in a stunned state and couldn't use her powers while being surrounded by opponents. Maximum's 18-hour Hardcore Sorceress run was cut short by a problem, despite his best efforts to get out of the game as soon as possible.
Dying to a bug after 18 hours of play is brutal. Pretty sure can relevel and still get top 1000 but dont really wanna put the time in just for something like this to happen again like what happened to me or exile. pic.twitter.com/oil2tiihRR

— Liquid | Maximum (@maximum) June 2, 2023
The Hardcore run of Twitch streamer imexile's Sorceress was cut short after the character's health was slowly drained to death by a glitched poison strike in Diablo 4. Even though imexile's Flame Shield was supposed to protect him from the poison's effects, it didn't, thus he had to rush to save the game before he died. However, the damage had already been done, and his Hardcore run was wrecked, just as it had been for Maximum. Hardcore gamers who have poured a lot of time into Diablo 4 since early access began may want to check that everything is in working order after reading these two articles.