How to Access Someone's Web Browser History?
Parents try everything to ensure their kid's safety. Using parental control applications to track their kid's activities is not a reliable option. It is because kids do not like being monitored like this. Also, they are smart enough to deactivate your parental control feature whenever they want.
That is why you need a phone tracking solution to access someone's web browser history. This service is not just for parents as anyone can use it to track someone's mobile phone online.
No one can find out that their mobile activities are being monitored with an application. Thus, you can access someone's web history without letting them know. 
If you are worried about privacy issues, let us clear that this process does not require you to root or jailbreak someone's smartphone. All you need is to use a phone tracking application to do the job for you.
Here's everything you need to know about this service.
Phone Monitoring- An Easy Way To Get Into Someone's Smartphone
Phone monitoring is an online service that lets you monitor any smartphone remotely. The service is based on the app permissions of an Android smartphone. When you install a phone monitoring application on someone's phone, it gets all the permissions and starts collecting the data from the device.
This way, you get an easy way to check someone's web history without letting them know. Another interesting thing is that you can access all the information with a single click.
It means that you do not need to do anything after connecting the device with an online account. 
In this guide, we will use the Minspy phone tracker to explain how to access someone's mobile data online.
Minspy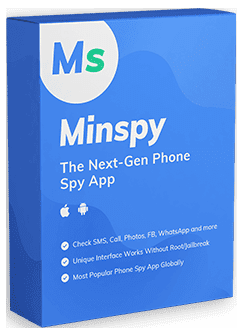 Minspy is the first choice of every phone tracker to use online phone monitoring services. It is a technology that lets you connect a smartphone with an online account to access its data. The application is used by millions of people for different purposes.
It is rated as the top phone tracking application by Forbes, CNET, TechRadar, and other leading publishers. It shows the popularity of the platform, and how much people trust this application.
If you want to use this platform, you can get the complete instructions on its website. Also, you can choose the subscription plans to find the one that suits your requirements.
Tracking Web History With Minspy
You won't need any other tool to track someone's web history online. This guide will walk you through all the steps included in the process. 
Step1- Get an Account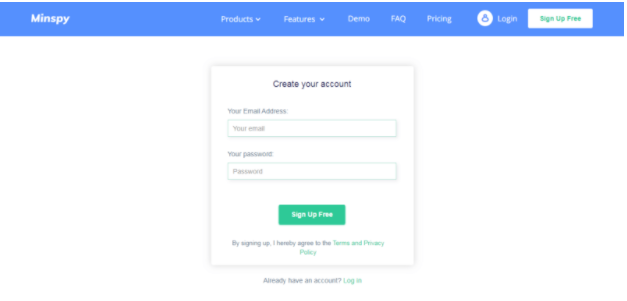 Minspy is a web-based solution and requires you to create an account to access its services. Thus, you can log in to its website and click on the Try Now button to create an account. The process is similar to other websites and you just need to enter your name and email address to proceed.
You will receive a link to your email address to verify your email address. After that, choose a membership-based on the features and your requirements.
Step2- Connect Targeted Device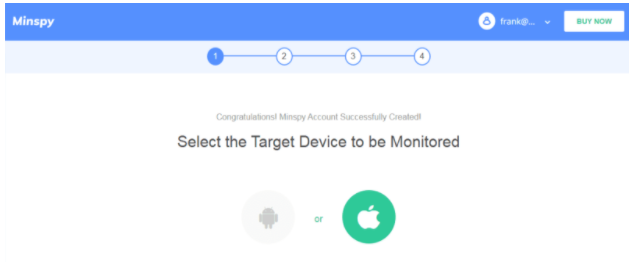 Here comes the main challenge as you need to connect the device with your online account. To complete this step, you will need to follow a different process for Android and iPhone devices. Therefore, we will cover them separately.
Connecting an Android Device
The website will ask you to choose the operating system of the device. Click on the Android logo and proceed.
If the targeted smartphone runs on the Android operating system, you will need to use that smartphone for 2-3 minutes. To connect this device, install the mini setup that you received on your email address secretly. 
After installing the setup, you need to allow all the app permissions for that software. It will sync the device with your online account. You can now hide the application using the instructions sent to you through email.
Connecting an iPhone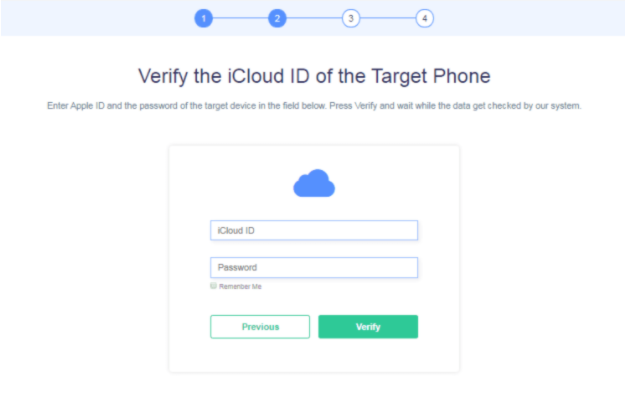 When it asks you about the operating system, you need to click on the iPhone logo. You will see a page as shown in the above picture. You will need to enter the iCloud id and password on the provided sections. After submitting the information, it will start syncing the smartphone with your online account.
Once the verification is completed, you can proceed to the next step.
Step3- Access Web History Tool
Now you do not need to worry about that smartphone as you no longer need it. Login back to your Minspy account and click on the dashboard to check all the available tools. However, you can verify the smartphone's name at the top of the screen to confirm you are tracking the same phone.
After that, click on the Browsing History option from the dashboard menu. It will show all the browsing history from different browsers of that smartphone. You can switch between the history of different browsers, according to your requirements.
What Else Can I Do With Minspy?
When you are on the third step, you will find many other tools on the dashboard. All these tools can be accessed with a single click and you will get the related data. For example, you can click on the WhatsApp option to check the WhatsApp conversations of their smartphone.
Similarly, you can click on the Location Tracker to find the real-time location of that smartphone. It's that simple. 
Once you start using these tools, you will find some new ways to get more information. For the same reason, they have a demo version on their homepage where you can check the services on a sample phone.
Final Words
Tracking the browsing history of a smartphone is possible with phone tracking platforms. Minspy is an excellent platform to use this service. It is reliable and offers some affordable service to its customers.
With our installation guide, you can track the web history of any smartphone remotely. You can also check out the website of this platform to learn more about it.