How to Accolades Work in Forza Horizon 5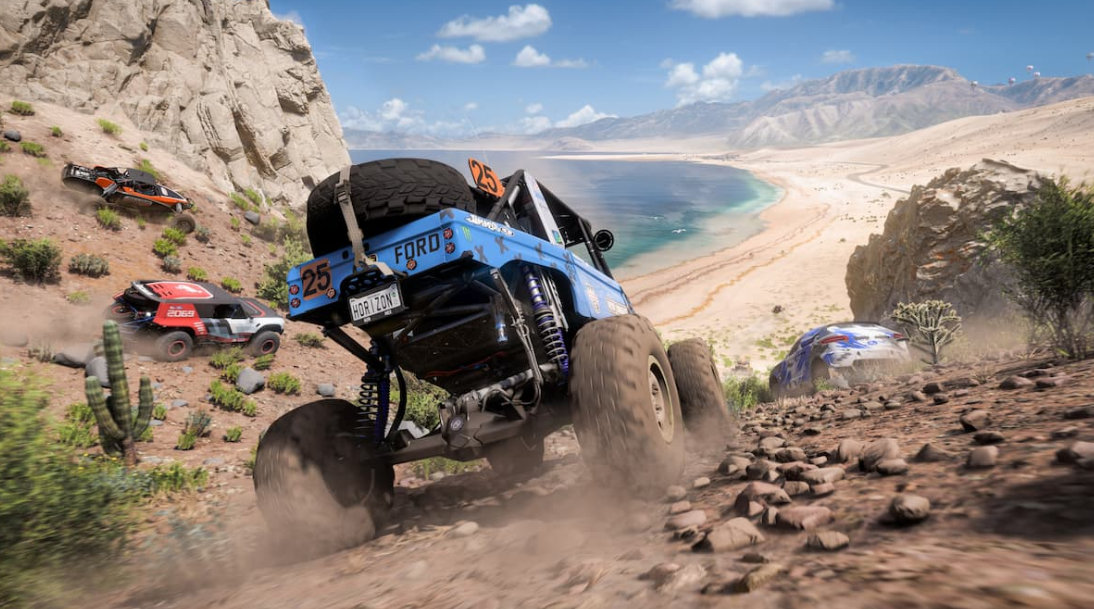 In Horizon 5, you take on the role of a famous race car driver competing in the Horizon Festival. This event has previously been staged in Great Britain and Australia. This time around, drivers are scheduled to arrive in the sun-drenched and cactus-dotted region of Mexico, where both exotic supercars and off-roading four-wheelers will provide the experience with the much-needed variety it requires. However, it wouldn't be Forza without a high learning curve, which new and seasoned fans may feel almost immediately after starting the game. In Forza Horizon 5, your objective is to become such an accomplished racer that you can take the Horizon Festival across Mexico using a new system of progression called Accolades. Accolades in Forza Horizon 5 will be broken down and explained in this post for your convenience. So let's get started:
Read Also: How to Get All Hot Wheels Cars in Forza Horizon 5
How to Accolades Work in Forza Horizon 5
Accolades are, as stated earlier, the most crucial part of the campaign in Forza Horizon 5, so make sure you get them! Accolades are attainable through various competitions and can be utilized to unlock additional content at the Horizon Festival. A convenient portion of the menu was developed especially for Accolades, and a stop there is strongly suggested for the beginning of the game.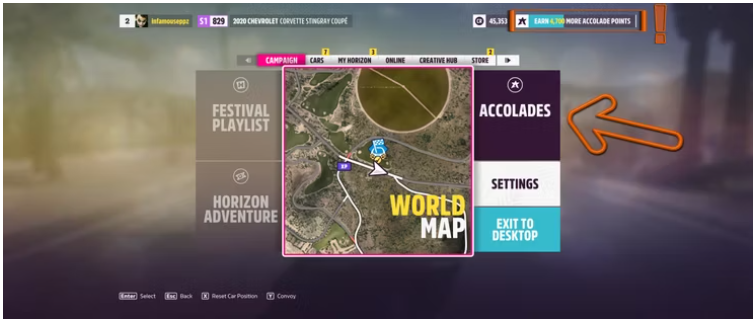 You can earn Accolades by winning races and simply traveling around Mexico, but in addition to those two methods, the following are some of the other ways in which you can acquire them:
Online Versus
Buying and Selling Real Estate
Discovering Unknown Territories or Places
Performing Tasks Related to Accolades
Danger Zones
As soon as you have unlocked the first area in Forza Horizon 5, you can either spend your accolades on making improvements to that location or pay them on opening an entirely new region. You will have access to even more obstacles, other racing types, and more possibilities to earn additional honors if you purchase a new section in the game. If you spend these plaudits on something, whether a new area or an update to an existing area, the number of accolades required for the subsequent purchase will grow.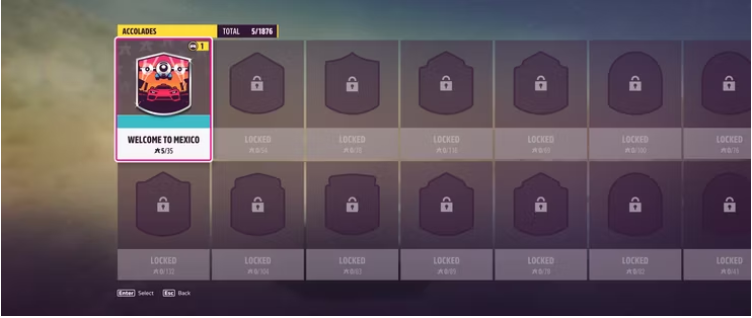 It may seem like a lot to take in, but try not to worry too much about it because you will acquire all of these things over time and can learn them by trial and error. Accolades shouldn't cause you too much anxiety because the most important thing is to take the Festival in its whole at your speed.
FAQs
What does accolades mean in Forza Horizon 5?
It is in fact how the Horizon Festival is advanced. If you can complete the conditions for the award successfully, additional chapters of the Horizon Adventure will become available to you. Accolades can be compared to a to-do list that must be completed before one can be eligible for awards.
What is the max accolade score in Forza Horizon 5?
At the moment, the video game has received 1,902 honors, which together total 963,150 points. Now, if you look at the scoreboard for the Hall of Fame, you'll notice that 2,287 players have surpassed that maximum.
How many accolades are there in Forza Horizon 5?
In Forza Horizon 5, there are a total of 53 Achievements that can be earned, and they are worth a cumulative 1,000 Gamerscore. This article will walk you through each Achievement in Forza Horizon 5, as well as how to unlock it.
What is the best rank in Forza Horizon 5?
The Prestige system recognizes experienced members of the Forza Horizon 5 community for their contributions. When a player reaches Rank 200 in the Global Influence rankings, they are eligible to receive their first prestige award. Throughout the entirety of Forza Horizon 5, players who have reached a certain Prestige level will have a numbered star appear next to their Gamertag.
How long are Forza's 5 seasons?
To further complicate matters, Forza Horizon 5 has distinct 'Series,' which may be thought of as what other live service games refer to as a 'Season.' These 'Series' will take place for four weeks, and as such, each of the four seasons will have its own set of challenges and prizes. You've made it to the festival; welcome!
What is the #1 fastest car in Forza Horizon 5?
The Hennessey Venom F5 is the Forza Horizon 5 vehicle with the highest maximum speed. The vehicle that tops the list of all available cars in Forza Horizon 5, including tuned automobiles, is the one that retains the factory engine and has the standard amount of horsepower.