How to Appear Offline in Modern Warfare 2 (PC, PS, Xbox)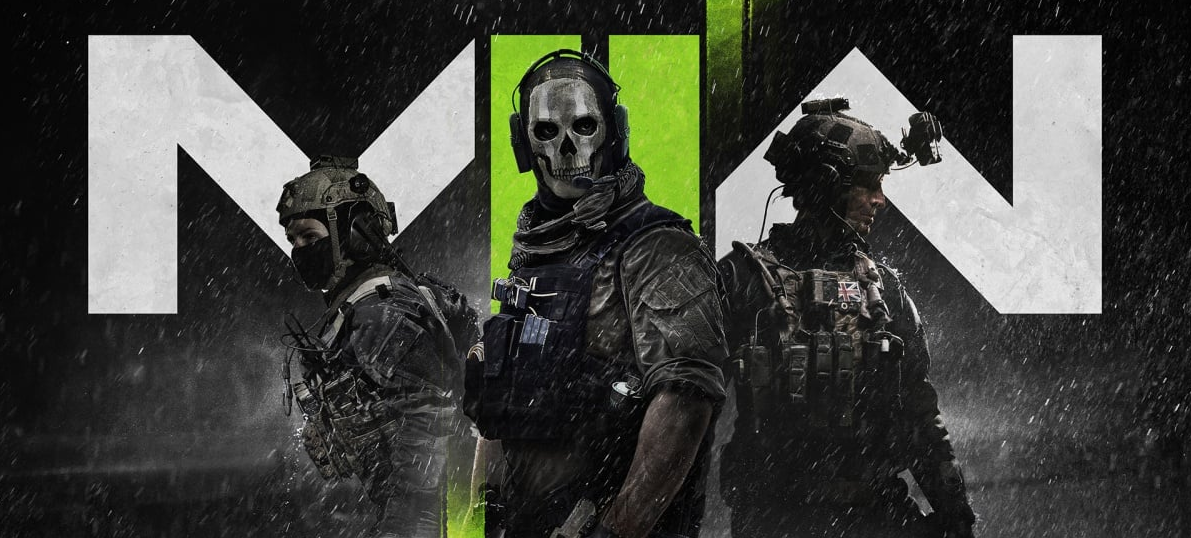 It is occasionally necessary to be able to play Call of Duty: Modern Warfare 2 or Warzone 2 without being constantly invited to participate in activities by in-game buddies. It is vital to pretend that you are offline in order to play alone or with another group without the other players being aware of it. Players of Infinity Ward's games are not informed in a straightforward manner that they can also play the game even when they appear to be offline on the social menu. On the other hand, there is no one approach that can be used across all platforms to do this, as the procedures for Computers and consoles are different. This post will walk you through the steps necessary to make it appear that you are offline in Modern Warfare 2. So let's get started:
Read Also: Call of Duty Modern Warfare 2 M4 Build
How to Appear Offline in Modern Warfare 2 (PC, PS, Xbox)
If you give the impression that you are not currently playing the game, your in-game friends won't be able to invite you or view the mode you are now playing in.
On PC (Steam only):
Before beginning play on Steam, go to the top left of the Steam application's menu, click the "Friends" drop-down menu, and then select "Offline" from the list of options that appears.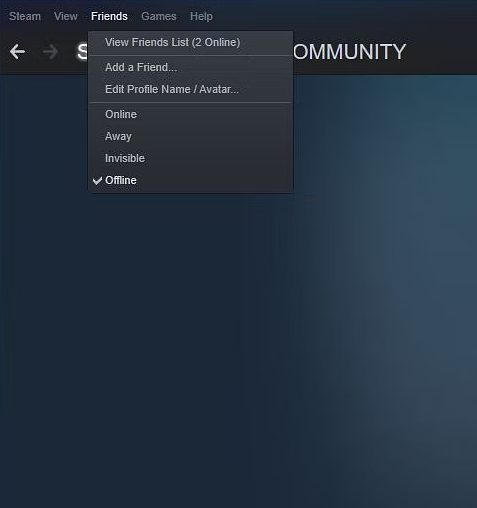 If you do this, the launcher will show that you are offline, and your Steam friends will not be notified if you start up any games while they are playing. Because Steam always brings the connection back online when it is opened, you will need to go through this process again each time you start the application.
Sadly, this will only show up as offline within the Steam programme, and not while you're playing Modern Warfare 2 itself. You will still be able to receive invitations from other players in the game, and those players will be able to view your status.
On PC (Battle.net only):
It is recommended that you make yourself look offline before starting the game on Battle.net. To do this, click on your profile in the top-right corner of the application and select "Appear Offline." This will prevent any of your friends using the launcher from being able to view your status while they are using it. When you next open the launcher, you will need to do this step once again.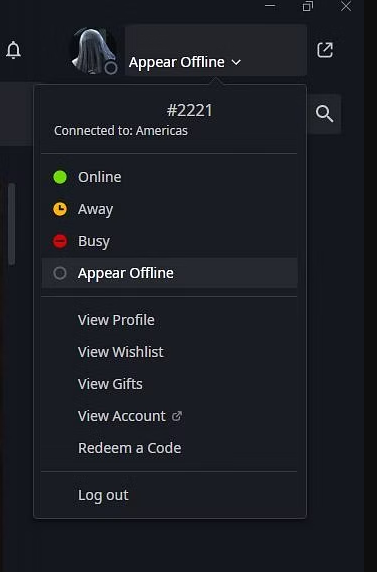 Launch the Modern Warfare 2 application, and then navigate to your profile by selecting it from the top-right corner of the home menu. Doing so will make you appear offline on the Battle.net platform (the icon that shows your account rank). Choose "Appear Offline" from the menu that appears when you tap the drop-down arrow that displays your status. This option is exclusive to the Battle.net version of the game and cannot be accessed through any other platform.
On PlayStation 4|5:
If you are using a PlayStation 4, you can make yourself appear offline by holding the PS button on your DualShock 4 controller, going to the "Online Status" menu, and selecting the "Appear Offline" option.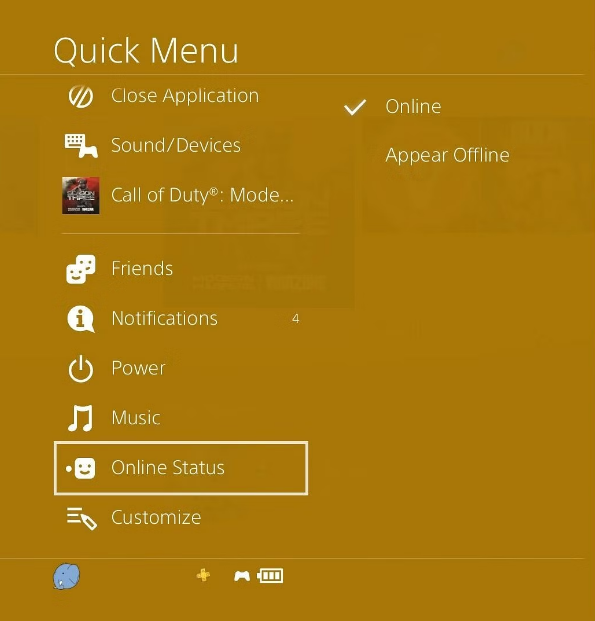 In the meantime, if you have a PlayStation 5, navigate to the profile icon in the upper-right corner of the home screen, then pick "Online Status." From there, change the setting to "Appear Offline."
On Xbox One|Series S|X:
Pressing the Xbox button on your controller will take you to the home menu of any of the Xbox consoles. From there, you may scroll to the "Profile & System" option on the right side of the screen. You can set your status to "Appear Offline" by selecting your profile, scrolling all the way down, and selecting the option at the very bottom.
FAQs
Is cod Modern Warfare 2 offline?
This game can only be played offline (Single Player ONLY). Lookup the game's prerequisites to see what kind of computer you need to play it. In the event that there is a problem, support will be provided through the use of the programme Teamviewer or by a call or message. In the event that there is, some redistributable software will be made available alongside the game.
Is Modern Warfare 2 online only?
It was presumed that the campaign would function properly in offline mode on Steam because Call of Duty: Modern Warfare 2 is available for purchase on both Battle.net and Steam. However, this assumption turned out to be incorrect. Nevertheless, this is not the case, and even while using Steam's offline mode, you will still need a reliable internet connection to be able to run the campaign.
Can you play as Ghost in mw2?
Farah, Soap, Price, and Ghost are all playable Operators in the multiplayer mode of Modern Warfare 2, which you will discover once you have activated the mode. Nevertheless, there is a catch, and that is the fact that you won't be able to use them unless you have the Vault Edition of the game.
Is Modern Warfare 2 worth it?
Thankfully, Call of Duty: Modern Warfare 2 does a terrific job of maintaining a consistent level of enjoyment while still being well worth the investment required to play. The gameplay is quick, the graphics are stunning, and there is something here that a wide variety of gamers will find enjoyable.
Why does Ghost wear a mask MW2?
In order to protect his anonymity, Ghost has been performing while wearing his signature skull mask. But, it appears that this strategy will no longer be effective given that a picture that reveals his entire face has been published online.