How To Change Your Username On Roblox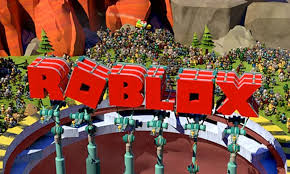 There are a lot of people that sign up for Roblox accounts but don't spend much time thinking about a good nickname for their account. Some people do it merely to test things out, while others can't wait to start making or playing games and don't care about the consequences of their actions.
It's a useful piece of information to have in your back pocket if you know how to alter your username on Roblox. In the event that, for one reason or another, your previous one is no longer enough. Following this, we will walk you through each action that must be taken in order to accomplish this goal, irrespective of the platform that you are using.
Read Also; What is Error Code 103 in Roblox & How to Fix it
How To Change Your Username On Roblox on PC And Mac
Changing your username on a computer is accomplished in the same way regardless of whether you are using Windows or macOS. If you are using a computer. Because your username will be associated with your Roblox account, you will need to log in to the Roblox website in order to modify it. As long as the Roblox website can be accessed through your browser, it doesn't really make a difference whatever browser you use. The following is a list of the procedures you need to take in order to change your username:
1. Visit the Roblox website, and once there, sign in to your account there.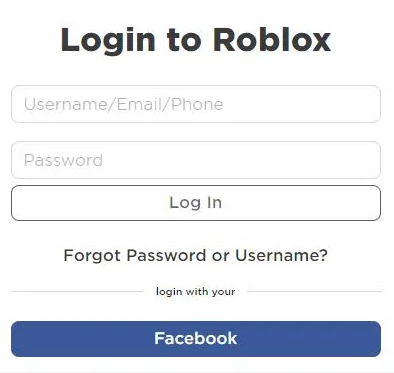 2. To adjust the settings of your browser, select the cogwheel icon located in the upper right hand corner of the screen. This will open the dropdown menu for the Settings section.

3. Select the Settings menu option.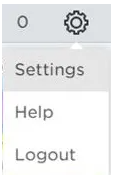 4. Verify that you are now seeing the Account Info tab. If not, you can access your account information by selecting it from the menu on the left. To make changes to your profile, use the pencil icon that is found to the right of your  username.

5. On the new window that has shown, enter the new username that you want to use, followed by your Roblox password.
6. Please be aware that it will cost you one thousand Robux to change your username. Click the "Buy" button if you are able to pay the needed amount. Your username ought to have been updated at this point. You are free to close this window and move on to other things.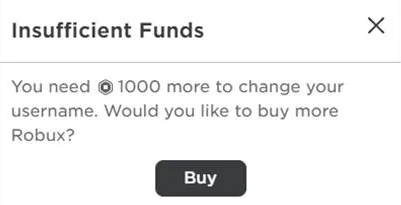 FAQs
Why does it cost 1000 Robux to change your username?
Roblox requires a fee of 1000 Robux in order to change your name. This is due to the fact that many users have several accounts and try to claim as many usernames as they can. In an effort to minimise the frequency of such events, the makers of Roblox decided to implement a fee of one thousand Robux each time a user attempted to alter their username.
Why can't I change my Roblox display name?
You are only allowed to make one modification to your display name once every seven days. Display names are subject to the Roblox Community Rules as well as the terms of service and must comply with them or they will be reset to the user's username. There is a possibility that other players will have the same display name.
How much is $1 in Robux?
Despite the fact that the current rate of Robux to USD is $0.0035, this website will automatically pick up the most recent exchange rate and compute in accordance with that rate.
Can adults play Roblox?
There is no upper age limit on the app, so even though it is intended to keep children as safe as possible while they play it, it is possible for them to play with other users who they believe to be children but who could actually be adults.
What does 800 Robux get you?
You have been awarded 800 Robux, which you can use to improve your avatar or buy special skills in games. After making a purchase, you will need to run Roblox on Xbox and sign in to your account in order to redeem your item.