How to Connect an Xbox One Controller to an iPhone
The release of iOS 13 was the first time that Apple's iPhone, iPad, and iPod touch devices were officially compatible with Microsoft's Xbox controllers. So any new Xbox gamepad will work as an iPhone controller for playing iOS video games, regardless of the model. There is no need for hacking, special wires, or third-party devices to do this. Following is a step-by-step guide on how to use an Xbox controller for iPhone gaming by utilizing the settings currently integrated into your smartphone.
Pairing your Xbox One controller to your iPhone is pretty straightforward. Here's how to do it.
Read Also: How to Play the Xbox 360 Through the Xbox One
How to connect an Xbox controller to your iPhone
If you have a Bluetooth-enabled Xbox controller, you can do the following:
1. Press and hold the Xbox logo button, which is situated at the top-center of the controller, until the button begins to flash. Alternatively, if it doesn't flash and instead simply glows steadily, it's already linked with an Xbox nearby; if this is the case, press and hold the little button situated next to the charging connector until the Xbox logo flashes twice.
2. Take out your iPhone and launch the Settings app, then select Bluetooth. 
3. The device named "Xbox Wireless Controller" or something similar should appear in the Bluetooth menu once you've entered the Bluetooth setting. When you tap it, your iPhone will ask you if you wish to link the gadget with your phone.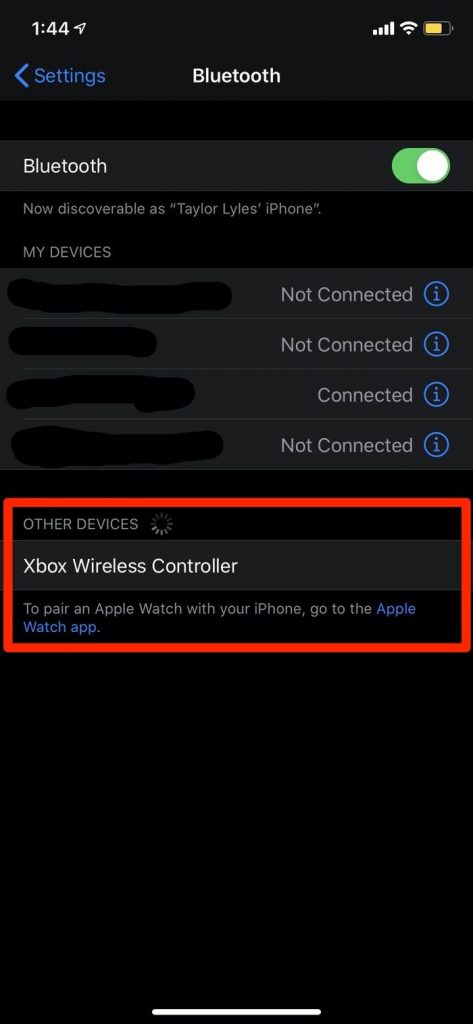 4. Select pair.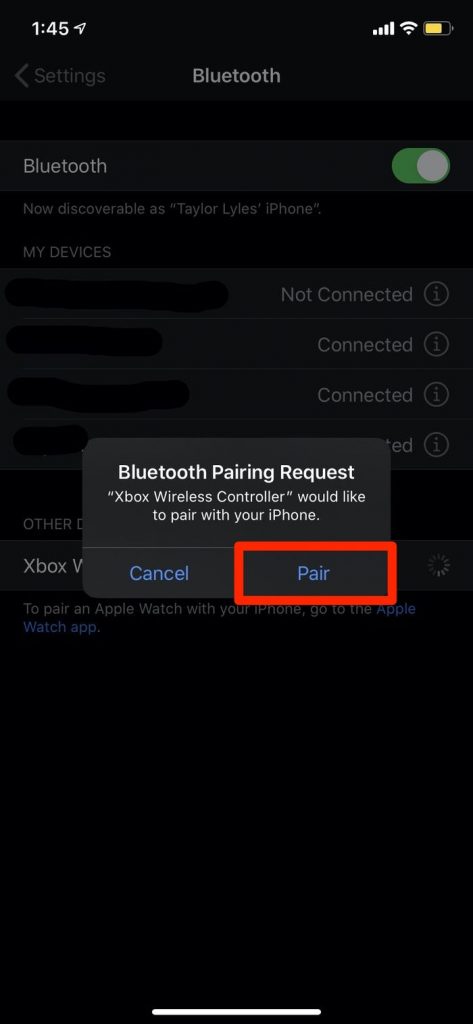 5. When you're through use the controller and wish to disconnect it, go back to the Bluetooth menu, hit the little I symbol next to the device's name, and then tap Disconnect once more.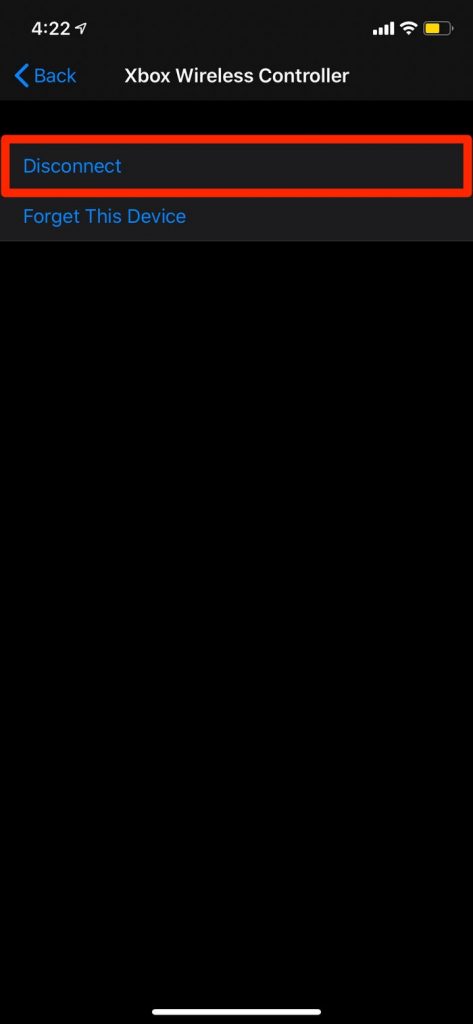 Does your Xbox controller have Bluetooth?
Bluetooth technology allows your iPhone to communicate with gaming controllers. This implies that every controller to which you connect must also be Bluetooth-enabled.
Fortunately, Bluetooth is built into virtually all certified Xbox controllers. In this category are the controllers that ship with the Xbox One S, Xbox One X, and Xbox Series X/S consoles. As a result, if you purchased your controller within the previous five years, you generally don't have to be concerned. Those still using the controllers that came with the original Xbox One, on the other hand, could find themselves in need of an update.
There's a quick and simple way to determine whether or not your Xbox One controller has Bluetooth. Xbox One controllers that support Bluetooth have plastic surrounding the Xbox button that matches the colour of the controller's rest of the plastic. Non-Bluetooth controllers are made of a plastic that matches the colour of the bumper buttons instead of using Bluetooth.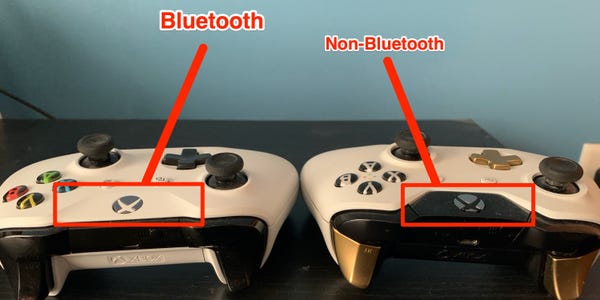 Video
FAQS
Why is my Xbox controller not connecting to my iPhone?
To sync your iPhone, go to Settings > Bluetooth > Enable and Search for Devices > Hold the connection button on your Xbox controller (the small button in between LB and RB) at the same time. It should appear on your iPhone; simply click it and the sync button on your Xbox controller will be released.
Can you use AirPods on Xbox?
Unfortunately, Microsoft's Xbox One does not support Bluetooth, which means that it does not have a built-in method of connecting Apple AirPods to the console. Moreover, it is not feasible to connect AirPods to the headphone jack on the Xbox One controller.