How to Connect Your Apple Watch to the Peloton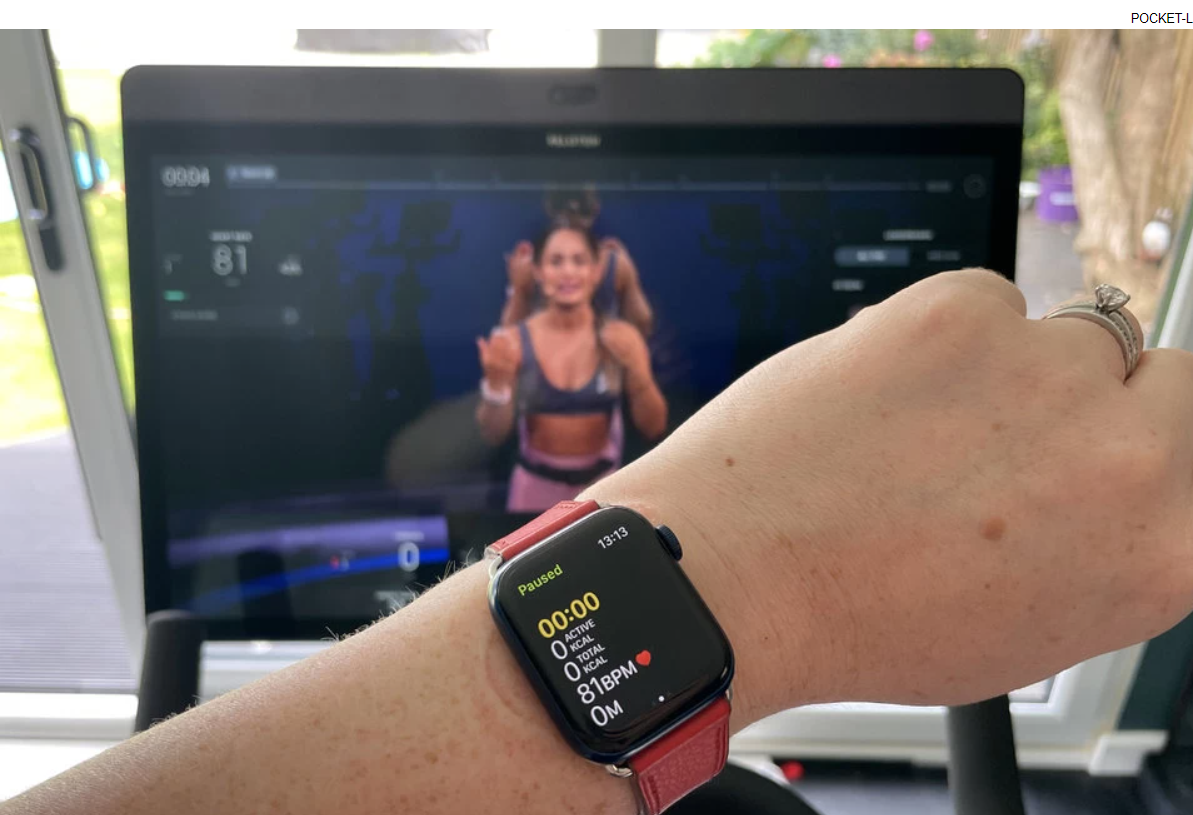 With the release of the Apple Watch, there are a lot of new ways to interact with your fitness equipment. One way is to use the Apple Watch's built-in heart rate monitor. You can track your workouts and see how you're doing in comparison to others, but there are a few limitations to this feature. For example, if you have an iPhone or Android device, you can't control the music that plays while you work out. And if you want to use your Apple Watch as a standalone fitness tracker, you need to pair it with an exercise band or other wearable device.
In this guide, we'll show you how to connect your Apple Watch to the Peloton exercise bike. This will give you a more comprehensive workout experience than using the watch as a standalone fitness tracker. Plus, by using Peloton's app, you can customize your workouts to be more challenging and burn more calories.
How To Connect Your Apple Watch to the Peloton
Did you know that your Peloton Bike and Apple Watch are compatible? Just like me, you'll be able to link your Apple watch to your Peloton bike and take your fitness to a whole new level.
I like how it keeps me fit by monitoring my heart rate whenever I workout.
It is possible to link an Apple Watch and a Peloton Bike, but the user must first check that the timepiece is set up to interact with workout equipment.
You'll be all set if you open the Apple Watch's Settings app, pick Workout, and make sure Detect Gym Equipment is switched on.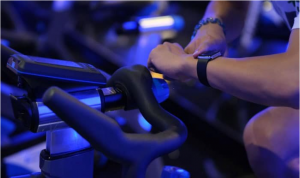 Following these precise instructions, you may use the Apple Watch with Peloton goods. But first, let's go through a few basics on how to link Peloton to Apple Watch so you don't get confused.
The Peloton Digital app includes an Apple Watch app that allows you to use your wrist-worn heart rate monitor to get more accurate numbers.
It's also a good option for people who wish to use their Apple Watch to track their heart rate while cycling or using Tread+.
There is another way to connect an Apple watch to Peloton Bike for Peloton Bike customers.
Apple GymKit allows you to connect your Apple Watch to Peloton. This software allows an Apple Watch to connect to a variety of cardio machines.
Option 1: The Apple GymKit
We'll use the Apple Gym Kit to keep track of our workout. Apple's GymKit is incorporated with Peloton's Bike+, as you may know. To begin a workout course or challenge, just place your Apple Watch (Series 2 or later) above the screen of the Bike+ to link the two devices.
The Bike+ displays your real-time heart rate on the Bike+'s display, which is used to determine your Strive Score, using your Apple Watch heart rate tracking technology.
When the workout is over, your Apple Watch will alert you. All of your exercise results are shown on your iPhone's Activity app as well as the Peloton Digital app.
Bicycle Bootcamps are incompatible with GymKit, so keep that in mind. For the most part, though,
Step 1: On your iPhone, open the Apple Watch app
Step 2: Tap on 'My Watch' tab at the bottom part
Step 3: Scroll down and select 'Workout'
Step 4: Toggle on 'Detect Gym Equipment'
Step 5: Pick a ride on the Peloton Bike+
Step 6: Tap 'Start'
Step 7: Hold the Apple Watch to the display's topmost area
Step 8: Tap 'Connect' on the Apple Watch
Step 9: Press 'Start' on the Bike+ to begin cycling
Step 1: Enable Your Watch's GymKit
The Apple Watch uses Gymkit to connect to exercise machines, so when we launch the workout app, we'll see the workout equipment for connection.
As a result, simply open your Fitness app and browse the workout equipment on the left side of the screen.
Select the sidebar in the "Detect Gym Equipment" page to activate the Apple Watch and find your Peloton cycle.
Make sure your watch's settings and fitness activity are both appropriate for your Peloton ride as a last check.
Step 2: Operate The Peloton Tablet
Take your spot on the touchpad of your Peloton as you prepare for the exercise challenge or course! For your convenience, the watch is also compatible with on-demand and streaming sessions.
Assume you're utilising your Peloton to take on-demand lessons. When you select an on-demand class, pop-up menus will appear on your display. By clicking on it, you may join the class right now. Those who want to take part in a live session merely need to touch the screen to select a live lesson.
Then, to avoid running out of time during the connection operation, set aside a minute before attaching the watch.
Step 3: Connection to Peloton Class via Apple Watch
Select 'Unlock' on your Apple Watch by turning the watch head to the left side of the display.
The touchscreen cam can be linked with the watch thanks to an inbuilt NFC chip. The watch will vibrate when it finds a link with the display. Then, on the screen, you'll see the words "Connecting." Click "Ok" on the watch to continue the connecting procedure.
The Peloton Bike+ and Apple Watch may not be able to connect unless you reset your Apple Watch by simultaneously tapping the Digital Crown and the side button until the Apple logo appears.
If connecting your Apple Watch to Peloton fails, you can restart your Bike+ by turning it off and on again.
Step 4: Begin your Workout
A green icon signifying the conclusion of your session will display above the screen workout tab, similar to the Apple Watch Workout App.
If the Apple Watch is properly connected, your heart rate is also displayed on the left side of the screen when the trip begins. Stats like as distance travelled, calories burned, and more are displayed on the Apple Watch.
By tapping the "Start" button, you may continue your Apple watch-enabled workout without interruption.
Distance, heart rate, time, and calories burned are just a few of the factors that the watch can measure. Once you've finished your workout, the Apple Watch will miraculously disengage from your wrist.
Option 2: Peloton App
The Peloton Digital app is one of the Apple Watch app's companions.
When you undertake a workout, whether it's strength training and endurance, yoga, or a range of other options, this app immediately starts a new programme. The data, such as your heartbeat, will be shown on your wrist.
You must have Peloton's companion app installed on your Apple Watch in order for it to work.
On your profile, you'll be able to see all of your Peloton workouts, including those completed with Peloton equipment using the Peloton companion app.
You may also watch this video, which will show you how to do it visually.
Configure Your Workouts
To configure your workouts with the Apple Watch, follow these steps:
1. Connect your Apple Watch to the Peloton exercise bike.
2. On the Peloton exercise bike, press the green button on the upper left side of the screen to start your workout.
3. Use the app on your iPhone or Android device to customize your workouts.
4. When you're finished working out, press the green button on the Peloton exercise bike to end your workout.
Get a Better Workout Experience with Peloton
One of the best things about using Peloton is that you can customize your workouts to be more challenging and burn more calories. To do this, you'll need to connect your Apple Watch to the Peloton exercise bike.
To connect your Apple Watch, follow these steps:
1. Open the Peloton app on your Apple Watch.
2. Click on the "Connect" button at the top left corner of the screen.
3. Enter your bike information in the "Bike Type" field.
4. Select "Apple Watch" from the drop-down list and click on the "Connect" button.
5. The Apple Watch will automatically detect and connect to your Peloton exercise bike. You can now begin your workout!
FEATURED Video
Conclusion
With Peloton, you can get a better workout experience than ever before. Whether you're looking to improve your physical health or perfect your Pilates moves, Peloton has you covered. Connecting your Apple Watch to the Peloton will make it simple and easy to get the most out of your workouts.