How to Delete SnapChat Messages: An Easy Guide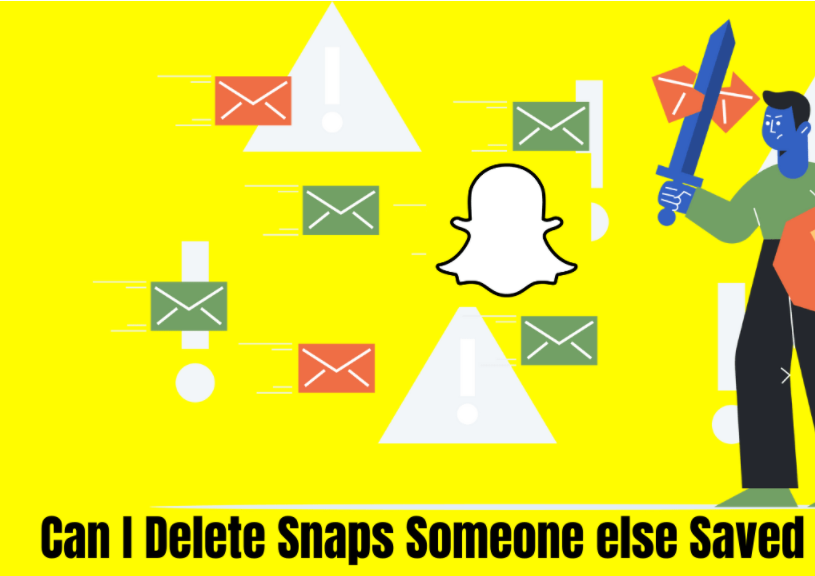 Snapchat's ability to regulate your privacy and content is a big reason why it's a great social media platform. You can choose who sees your posts on other social media platforms like Facebook and Instagram, for example. In contrast, Snapchat allows you to connect with your closest pals.
No surprise why Best Friend is so popular, with its emoticons, a Snap score, and control over what your followers may do with the posts you make. New Snapchat users may have difficulty navigating the app's menus and finding the things they're looking for, even if they've been using it for years.
Snapchat, on the other hand, provides an online privacy sanctuary for social media users throughout the world. So, you may choose whether or not you want your Snaps to be visible to everyone on your contact list for a period of time after you send them to them, or just to the recipient.
This essay is for you if you've ever sent an email and then instantly regretted it. If you accidentally send a message to someone else, you may undo it before they see it.
How to Delete a Snapchat Message
Snapchat messages may easily be deleted. Do the following after logging into the Snapchat app:
The "Chat" icon may be found in the lower-left corner of the screen.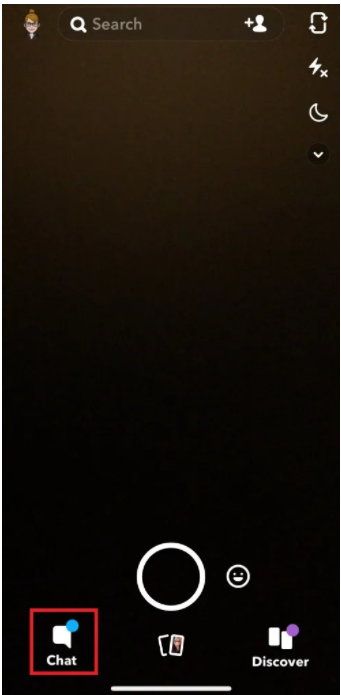 Select the contact with which the message you'd like to delete is between.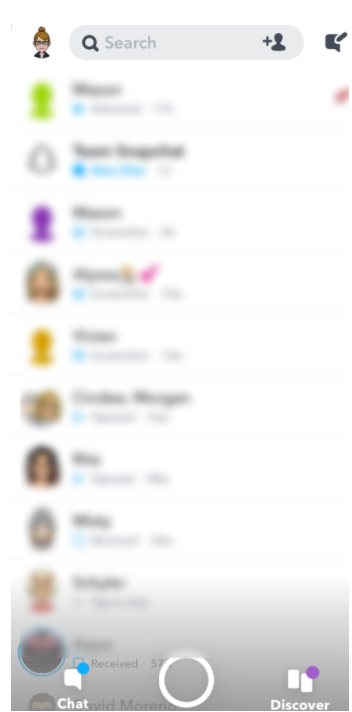 Delete the message by pressing and holding the message for a few seconds.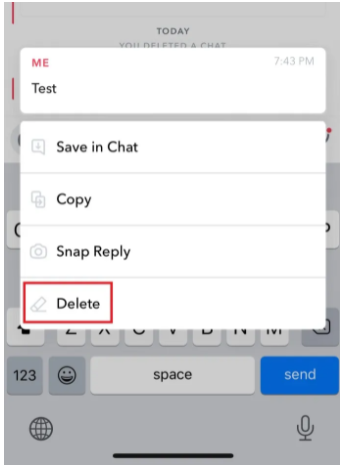 Confirm by clicking "Delete"again.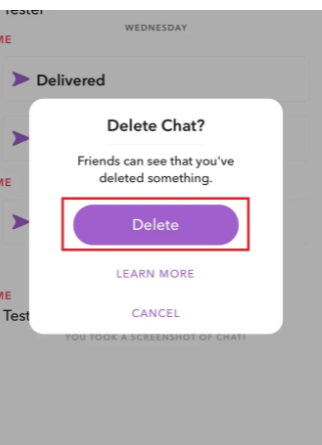 How to Clear a Conversation
Using the same procedures above to access to the contacts, you may erase a whole chat by following these steps:
Long-press the contact and click "More."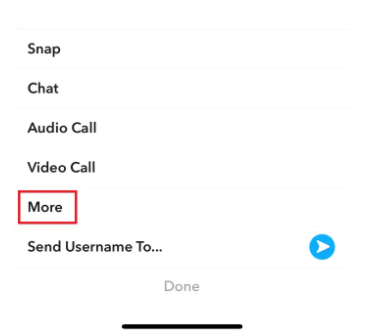 Click "Clear Conversation."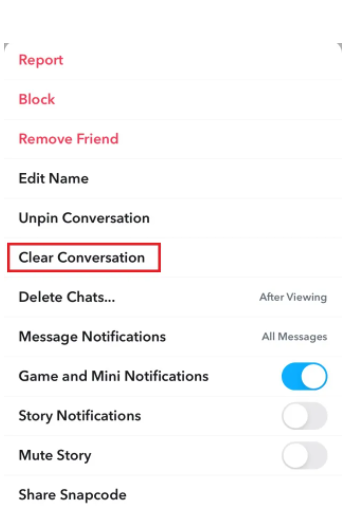 Confirm your decision by selecting "Clear," then click "OK."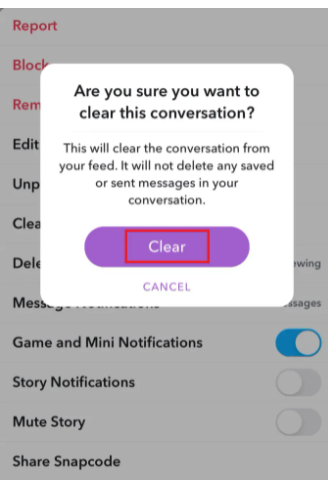 How to Set Snaps to Automatically Delete
Long pressing to remove a snap won't work if you've already sent it. The reason for this is because they will be automatically deleted after a certain amount of time, unlike messages. You have the option of deciding whether they are deleted immediately or after twenty-four hours if they have been seen.
After touching the contact for a long time and hitting "More," do this:
Click "Delete Chats…"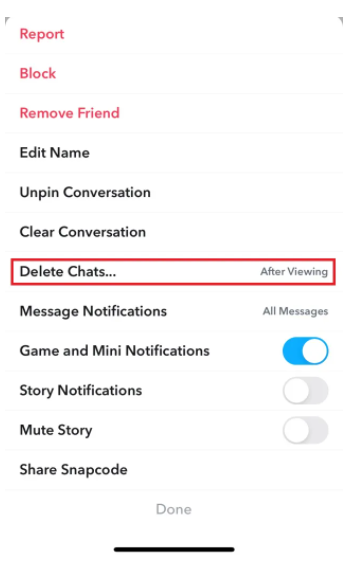 Select "After Viewing."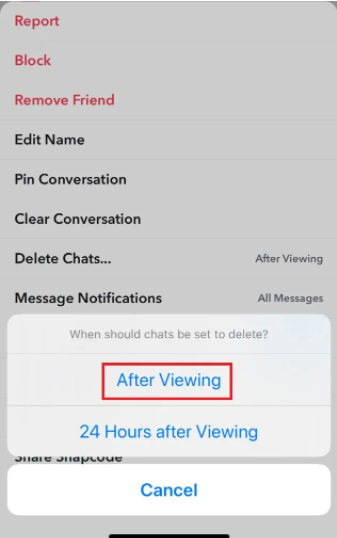 The snaps in that chat will be deleted after the receiver has opened and seen them if these procedures are followed.
How to Delete Saved Messages
Snapchat's most important characteristic is that nothing ever stays the same. As a result of the app's widespread use, you may wish to save certain conversations or memories. As a result, discussions may now be archived. They will have a grey backdrop so you can see that they have been saved. As a result, your buddy can't secretly save anything.
Unlike ordinary Snapchat messages, which expire after 24 hours or 30 days, stored messages may be accessed at any point in time. You should be able to delete any stored conversations by clearing your discussion. The alternative is to cleanse the air by doing this:
Open Snapchat and locate your saved chat.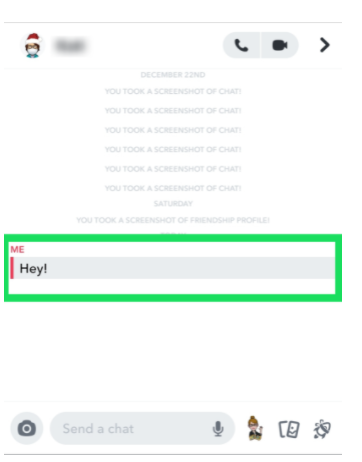 Long-press the message and tap on 'Unsave in Chat.'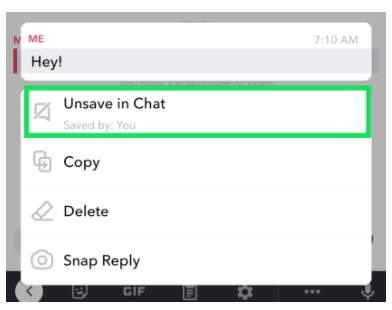 Clear All Conversations
Delete all of your texts at once might be a real pain in the neck on certain platforms. Snapchat, on the other hand, isn't one of them. With a few clicks, you can erase all of your Snapchat messages. This is how you do it:
Open Snapchat and tap on your profile icon in the upper left-hand corner.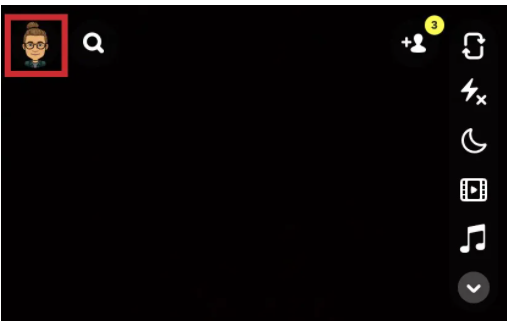 Then tap on the Settings cog in the upper right-hand corner.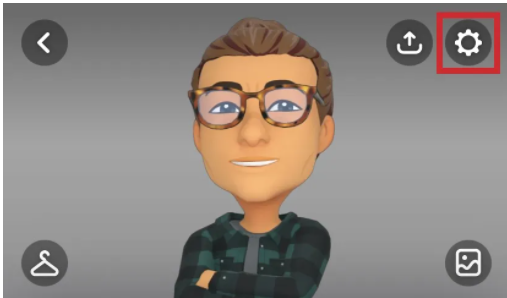 Scroll down and click on 'Clear Conversation.'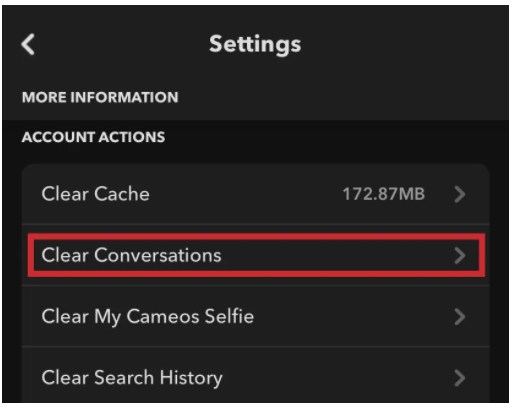 Now, tap on the 'X' next to each contact, then confirm in the pop-up window.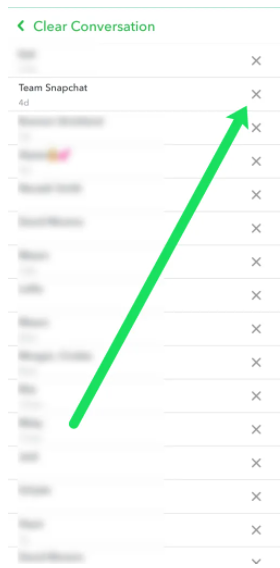 It's important to keep in mind; this will not delete Saved messages.
FEATURED Video
Frequently Asked Questions
If I delete a message that someone has already read, will it delete the message on their end too?
Yes, deleting a message will erase it from the accounts of both the sender and the recipient. It's good to know that this feature works even if the other user has stored the conversation in their message thread (not a screenshot).
My messages are still there, despite my efforts to remove them. What's going on here?
"Why didn't my messages disappear?" is a frequently asked question. While erasing the conversation on Snapchat does not necessarily delete all of the messages you've saved, it does eliminate the contact from your messages list. To get rid of them, you'll have to go to your messages and delete them one by one.
If I delete my account, will it remove my messages?
No. Unfortunately, even if you delete your account, your message or the snap you sent will not be deleted. Your profile and personal information will be deleted. Furthermore, a snap you've sent won't be removed until the recipient opens it or the expiration date has passed.
My friend knew that I deleted a message. What happened?
In Snapchat, you may let the receiver know that you sent a message and then deleted it. A little grey note will appear at the bottom of their list of conversations with you, notifying them that you erased a conversation.
Snap Messages, Blocking, and Other Privacy Issues
Whether you've ever blocked another user, you may be wondering if their previous conversations are still saved. Messages you've sent before blocking someone may still be seen by them if you don't erase them beforehand. Their communications and alerts will go unnoticed to you.
Conclusion
When it comes to social media, Snapchat is a huge hit because of its short-lived content. It's crucial to know how to erase an undesirable message now that more and more of the material is accessible to be retained permanently. Is there anything you'd want to share regarding deleting Snapchat messages? Let us know what you think in the comments below!