How to Find Your LinkedIn Profile URL on Mobile App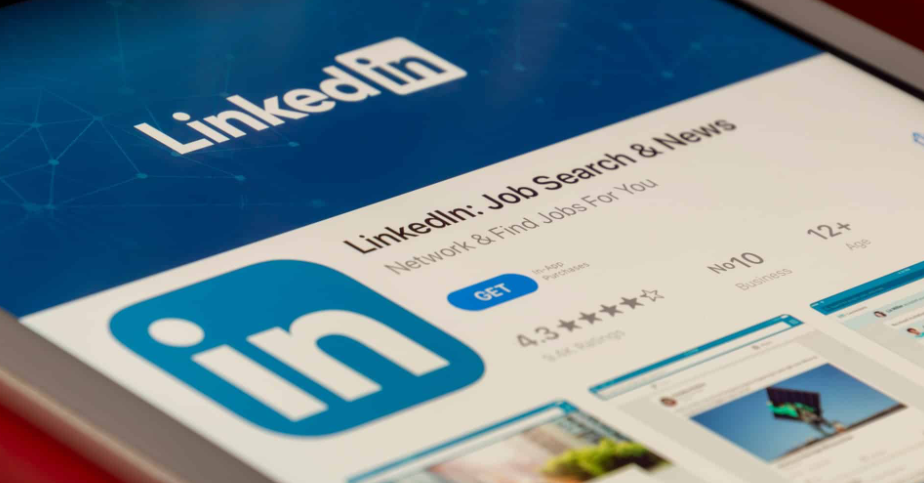 Despite the fact that you and other members of LinkedIn may share the same name, the URL that is assigned to each individual on LinkedIn is unique. It is the one quality that sets you apart from every other person on the face of the earth. Consequently, recruiters will commonly ask for the URL of your profile rather than merely your profile name. This is because the URL provides recruiters with more information. Despite this, the vast majority of users are clueless about how to find their own LinkedIn URLs or where they could look for them. By reading this guide, you will get the knowledge necessary to discover the URL of your LinkedIn profile within the mobile app. So let's get started:
Read Also: How to Hide Your LinkedIn Profile on Mobile App
How to Find Your LinkedIn Profile URL on Mobile App
When you use the mobile app, it is quite simple to find the URL that corresponds to your LinkedIn profile. Now, in order to accomplish that, here is the procedure:
1. Launch the LinkedIn app, and when you see a picture of your profile, touch on it.
2. Tap the View Profile button, then scroll all the way down until you find the "Contact" section at the very bottom of the page.

3. Your profile's URL can be found in the section of LinkedIn titled "Your Profile." This section is located on the website.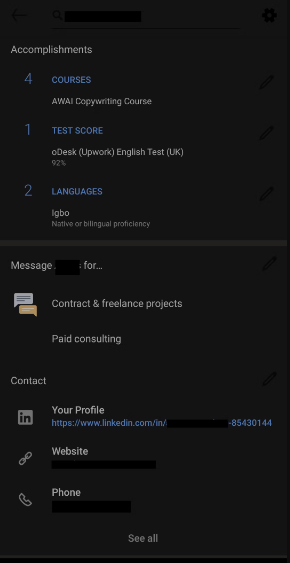 4. Tap and hold it for a few seconds if you want to copy, open, or share it.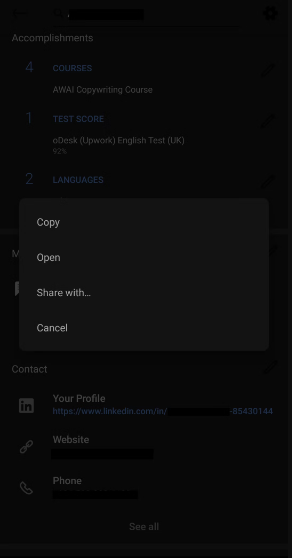 FAQs
Why can't I change my LinkedIn URL?
You are permitted to make as many as five different revisions to your URL every three months. After you have modified your URL for the fifth time, you won't be able to make any further adjustments for another half a year.
Why is my LinkedIn URL invalid?
The fact that you received the error notice "LinkedIn URL must be a valid URL" suggests that the link you provided does not have all of the components that are required for the system to recognize it as a legitimate URL. It's possible that you're seeing this error notice because the URL of the link you followed does not begin with "https://."
Should I change my LinkedIn URL?
Your credibility will increase as a result of your actions.
Because your public profile URL will be unique thanks to your efforts, the person looking for you will be able to form some favorable impressions of you immediately: You're detail-oriented. You have a good understanding of modern technology. You are definitely someone who deserves to be taken seriously.
Is LinkedIn URL required?
In the contact information area of your resume, you really need to include a link to your LinkedIn page in order to be competitive in today's job market. If potential employers are unable to locate your LinkedIn page, there is a chance that up to forty percent of them will not give you an interview at all.
What is the LinkedIn ID?
The LinkedIn identifier.
In reality, the ID component of LinkedIn is nothing more than the URL of your personal profile. You have the option of retaining the URL that was initially assigned to your profile, or you can seek a custom URL for it. To view your profile on Linkedin, go to linkedin.com/your-id. This will allow you to share your profile with others via a link. Launch the LinkedIn homepage to view your profile identification.