How to Hide Your LinkedIn Profile on Mobile App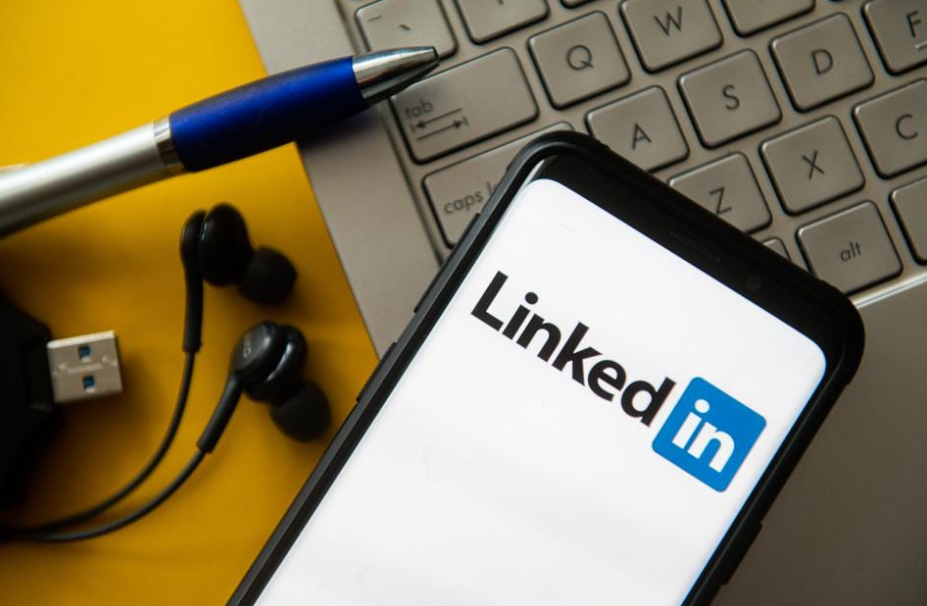 The majority of people who use LinkedIn do so because of the professional connections and job opportunities it offers. In addition to being able to interact with your colleagues and possible employers, you can also fill out your profile with a summary of your professional successes and the talents that you possess. On the other hand, if you change your mind and decide that you don't want other people to be able to see your profile, you have the option to make it private. LinkedIn's settings give you the ability to conceal certain information from other users of the platform.
However, if you don't want your information to be picked up by search engines and you want to hide it from everyone, you should know how to hide your entire LinkedIn profile. In this case, your information won't be visible to anyone. This article will tell you how to hide your LinkedIn profile on mobile app. So let's get started:
Read Also: How to Contact Customer Service on Linkedin
How to Hide Your LinkedIn Profile on Mobile App
It is essential to keep in mind that the process outlined here is precisely the same on both iOS and Android.
1. Locate the LinkedIn app on your device and open it by touching the icon that represents it on the home screen.
2. In the upper left-hand corner of your screen, to the left of the search bar, tap the image of your profile, and then tap the option that says "View Profile."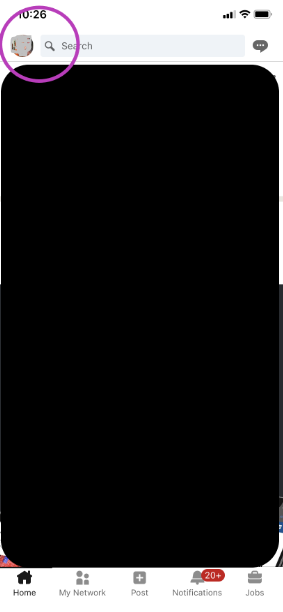 3. To access your settings, select the icon that looks like a gear in the upper right-hand corner of your screen and then tap on it.
4. From the menu located at the top of the page, select the Privacy option, and then click the icon labeled "Edit your public profile."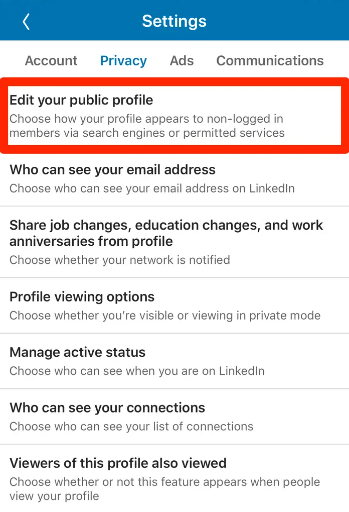 5. Go to "Edit Visibility" and ensure that the option titled "Your profile's public visibility" is set to the "Off" position by toggling the associated toggle switch.
FAQs
How can I completely hide my LinkedIn profile?
On the page titled "Manage My Public Profile," scroll down until you locate the section titled "Your profile's public visibility," then push the toggle button until it shows the word "Off." This will hide your profile from people who aren't logged into LinkedIn as well as search engines.
Is LinkedIn private mode really private?
Your profile will be completely hidden from view when it is set to private mode. Users who are surfing LinkedIn will be informed when someone has viewed their profile, but it will not be possible to access the details of the profile that has been visited. Instead, the user whose profile you just visited will merely see that you are a member of LinkedIn when you interact with them.
Can I hibernate my LinkedIn account?
Put the system into hibernation.
Select the photo of your profile that appears at the top of the homepage of your LinkedIn account, and then click Settings & Privacy. Choose the Hibernate account from the drop-down menu under Account management. Choose the option that best conveys the rationale for your decision to hibernate your account. To finish the hibernation process, you will need to enter your password and then click the Hibernate account button.
Should I hide my LinkedIn?
On LinkedIn, there are a lot of people that support the idea of hiding your connections. The most obvious reason for this is to conceal your connections from your rivals and prevent them from gaining an advantage. It is possible that your competitors will spend time stalking you on LinkedIn in order to take advantage of the valuable relationships and business prospects you have established.
What happens when you disconnect on LinkedIn?
When you cut off a connection, the other party will not be informed. After you severe a connection with another user, any recommendations or endorsements that were shared between you and that user will be removed. Even if the connection is restored, they will not be brought back to their previous state.