How to Get and Complete from Zero Quest in Destiny 2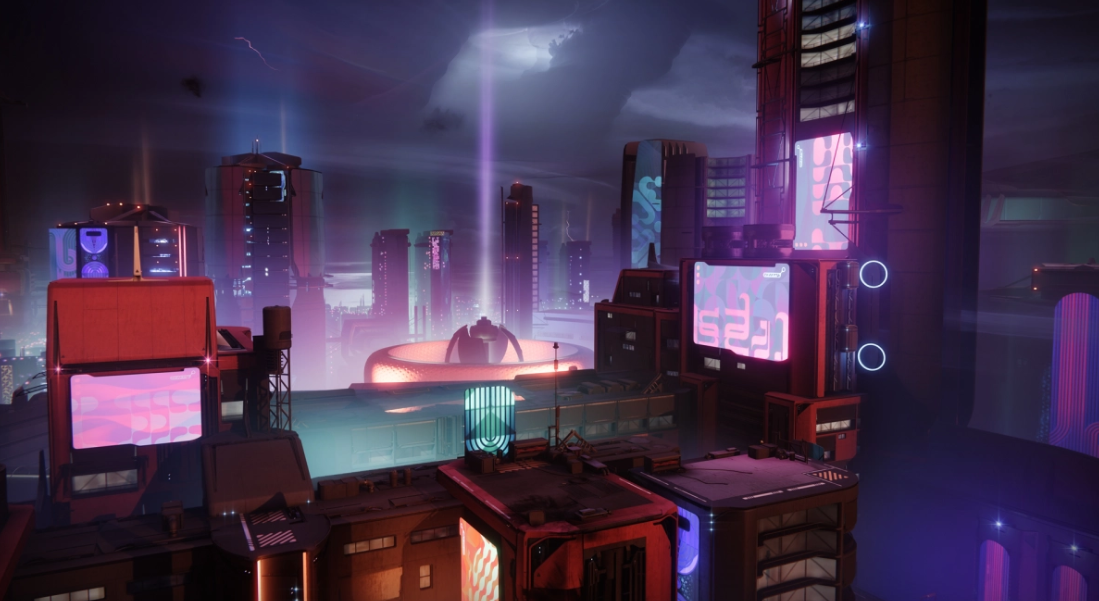 As the battle with The Witness heats up, the city of Neomuna offers a myriad of possibilities for players, both new and experienced, to engage in a range of various hobbies. These options are available despite the fact that the fight is heating up. A new character named Cloud Strider Nimbus will approach you while you are in Neomuna and give you a task that will help you develop in level. This quest will be available to you while you are in Neomuna. This guide will take you step-by-step through the process of completing the "from zero" quest in Destiny 2 so that you can receive your reward. So let's get started:
Read Also: How to Complete Maelstrom Quest in Destiny 2
How to Get and Complete from Zero Quest in Destiny 2
The From Zero Quest in Destiny 2: Lightfall is not very difficult to finish, but it can be time-consuming because of its many steps. This four-part quest will be easier to finish if you follow the instructions that are outlined below, as well as make use of the helpful hints and pointers that have been provided. One thing to bear in mind before beginning this quest is that the Power Level in Neomuna is rather high, which means that the majority of the creatures you face will be able to simply wipe you out. It is possible that completing this quest with a companion will make it simpler. Having stated that, the following is a rundown of how the From Zero mission is completed:
1. Locate the supply caches in Neomuna's Region Chest. Retrieve them.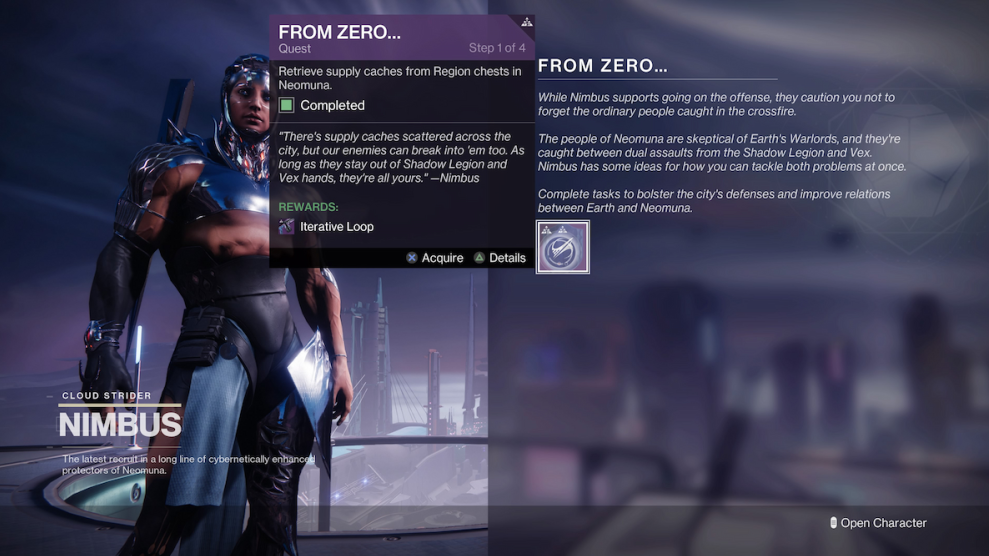 On Neomuna, there are a total of nine chests; however, you will only need to locate three of them. Be sure to check out our guide that details the locations of each of the nine region chests in Neomuna, as doing so will allow you to move fast through this step.
2. Take part in the activities that take place around Neomuna.
It's possible that this will take the longest time out of the whole mission. To put it simply, you will have to participate in a number of different public events and open a random number of chests in order to advance along a bar in order to finish this step. You will make the greatest headway by participating in public events; but, as was previously said, the adversaries have higher power levels, so this can be a bit of a grind.
Participate in a few activities open to the public with other Guardians, and you'll have no trouble completing this step.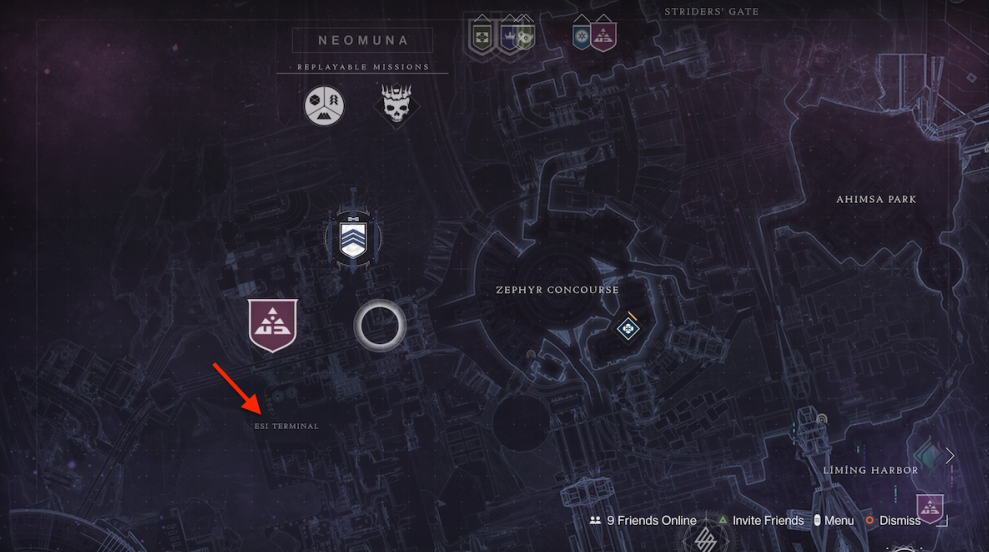 3. You must fight Shadow Legionary Trask at ESI Terminal before continuing.
Surprisingly, this portion is not too difficult to do at all so long as you are aware of where to search. You may determine the location of the ESI Terminal by referring to the graphic that is located above, and then continue along the trail until you come into Shadow Legionary Trask.
You will also walk this same trail during one of the tasks that are part of the campaign, so if it seems familiar to you, that's probably because you've been here before!
Defeating him will finish this step, but before you do so, make sure that you are prepared to face an army of Cabal.
4. To Nimbus you must return.
You will receive the Iterative Loop Legendary Fusion Rifle from Nimbus if you have silenced Shadow Legionary Trask and have returned to Nimbus via quick travel.
FAQs
How to do Zero Hour Destiny 2?
The Farm on the EDZ is used to initiate the Zero Hour mission. After you have loaded into the Farm and sprinted to the right, you will need to descend into the building's basement. At the conclusion of the Enemy of my Enemy mission on Titan, you rescued a captain named Mithrax, and he is now hiding in the rear of the room. Engage Mithrax in conversation to kick off the Zero Hour event.
How to get No Time to Explain Destiny 2 2023?
Players who had previously purchased the Deluxe Edition of the Beyond Light expansion were the only ones who could use the No Time to Explain ability. However, as of recent times, the No Time to Explain achievement can be earned by any player who has completed the Beyond Light campaign and traveled to Europa to speak with the Exo Stranger (the requirement to possess the Deluxe edition has been removed).
Where is the chests for the From Zero quest?
Find items in the three chests.
Open up your map if you are unsure how to locate the chests that are scattered around the regions. You should look for the cross symbols that are strewn around the map. There are three in the Ahimsa region, and there are also three in the Zephyr Concourse region. At this moment, Zephyr Concourse is the area with which we are most familiar; so, let's travel there and loot some chests.
Can I no longer play Destiny campaign?
To our great relief, there is no need to be concerned about more expansions being added to the Vault. At the Destiny 2 Showcase 2022, Bungie made an announcement that many gamers found to be quite exciting: from now on, the company will not remove expansion campaigns. This ensures that any future additions, including Shadowkeep, Beyond Light, The Witch Queen, and any others that may be released in the future, will always be playable.
What is the soft cap in Destiny 2 Lightfall?
Destiny 2: Lightfall's Power Level Caps may be found here.
Everyone who logs in for the first time to play Lightfall will automatically begin at a Power level of 1600. Every new piece of equipment you obtain in the new expansion will contribute to your Power level increasing up to the soft cap of 1750 as you play through the new quests.