How to Gift Cars In Forza Horizon 5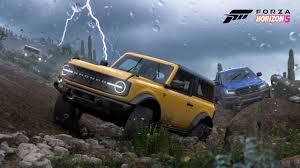 In Forza Horizon 5, there are dozens of different ways to obtain automobiles, which means that players may end up with many copies of the same vehicle, which can cause the Garage to become cluttered. They can be removed, however giving the vehicle to another person as a gift is a far better approach to clear up a car collection.
These Gift Drops can be left for a certain category of Forza Horizon 5 player, such as a Hall of Fame member, someone who is new to the game, or someone who contributes to the community, but they cannot be left for a specific player. Because of this, close friends are not allowed to give one another cars as gifts.
Read Also: How to Repair Your Car in Forza Horizon 5
How to Gift Cars in Forza Horizon 5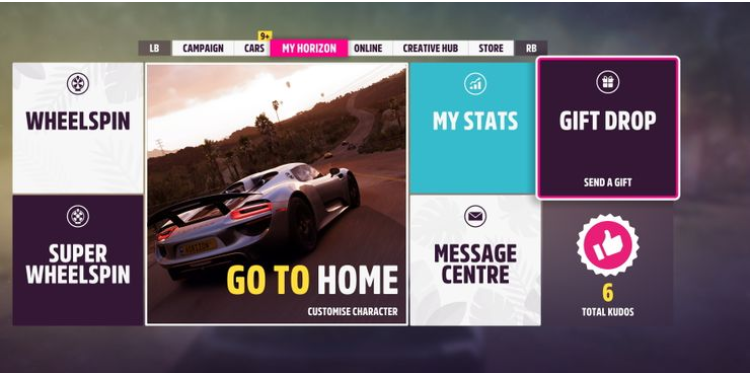 In Forza Horizon 5, you can give away vehicles in one of two ways:
On the pause screen, select "My Horizon" from the tab menu.
Paying a visit to a Barn that was found earlier.
However, in order to send a Gift Drop via the My Horizon menu, players in Forza Horizon 5 need to have found at least one Barn Find location beforehand. After selecting the Gift Drop phase of the game, players will be tasked with locating the vehicle that they would like to donate to the game's charity.
Simply pressing the Y button on a console will allow you to select filters such as Performance Class, Car Type, or Drive Type, making it much simpler to find the type of vehicle you are looking for. When you use the Menu button, you may also search for vehicles according to the manufacturer they were made by. For instance, if you want to find the DeLorean DMC-12 in Forza Horizon 5, press the Menu button, look for "DeLorean" in the list that is organized alphabetically, and then select the DMC-12 when the tab switches to that part.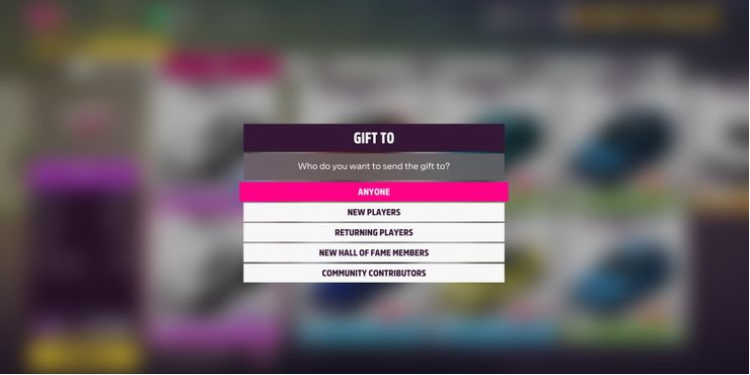 After choosing a vehicle, players in Forza Horizon 5 will be given the option to donate it to anyone, including new players, returning players, members of the community who have made significant contributions, and new Hall of Fame inductees. After this step is complete, a pre-selected sentence must be appended to the Gift Drop, as well as a signature consisting of the players' in-game names or Gamertags. It is also possible to not sign it at all. The approach for presenting a vehicle obtained from a Barn that has already been identified is exactly the same.
When a different player claims the Gift Drop, that player is presented with the option to offer Kudos to the original player if they enjoy the car. Gaining likes on your custom liveries and tunes is another way to accumulate kudos in the game. You may verify the total number of Kudos you have gotten by selecting the "My Horizon" tab in the pause menu and looking under the "Gift Drop" tile.
In the game Forza Horizon 5, if you buy and sell a lot of cars, giving automobiles away as gifts to other players is a good way to make them happy while also clearing space in your Garage for more cars. However, if space is needed immediately, players always have the option to remove a vehicle from their garage in an instant by going to the "Change Car" tile on the "Cars" tab of the pause menu, selecting a vehicle, and then selecting "remove car from Garage." This can be done whenever space is needed.
Video