How to Retrieve Deleted Text Messages on your iPhone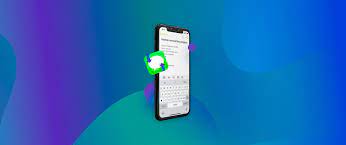 You should always take care to keep the texts you still need, regardless of whether you frequently delete your iPhone messages or recently bulk wiped them to free up storage space on your device.
Do not be alarmed if you have mistakenly deleted any text messages that you intended to save; there are several techniques to restore deleted text messages from your iPhone. What you should be aware of is as follows.
Read Also: How to Remove TikTok Watermark on iPhone
How to Retrieve Deleted Text Messages on your iPhone
Use iCloud
If you have your iPhone set to backup to iCloud, you may be able to retrieve deleted text messages from a recent backup if you have a recent backup. This will restore your iPhone to the point at which you created the backup, which means that while it may be able to assist you retrieve the text message, you may lose some other data in the process.
To accomplish this, follow these steps:
1. Open the Settings app and select your name from the drop-down menu at the top.
2. Select iCloud from the drop-down menu, and make sure that Messages is enabled in the list of apps.
3. Select iCloud Backup from the drop-down menu. Check to see if your iPhone has been backed up in the last few days.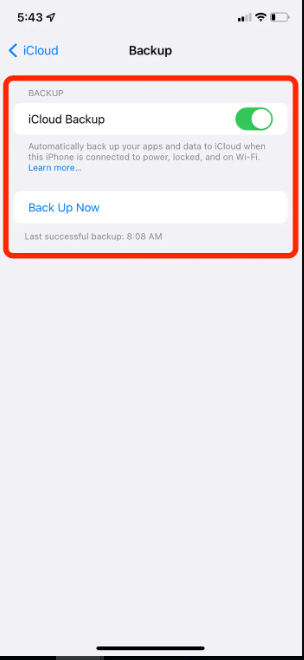 4. Return to the main Settings app menu and pick General. From there, scroll down and select either Reset or Transfer or Reset iPhone, depending on whatever iOS version you have. 5. After that, restart your device.
5. Select Erase All Content and Settings from the drop-down menu, and then confirm that this is what you want to do. To turn off Find My iPhone, you'll most likely need to enter your iCloud password.
6. It will take a few minutes for your iPhone to be restored to factory settings. It will take a few moments before you are met with the iPhone's initial welcome screen. Follow the first few steps, and then, on the Apps & Data screen, select Restore from iCloud Backup to complete the process.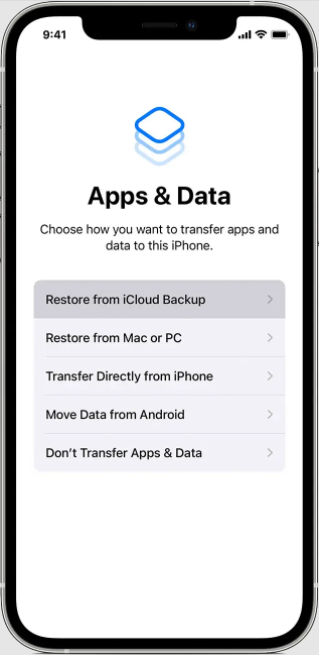 7. Sign into your iCloud account to access your backups, and then select the most recent backup that was made before you erased the text messages you want to retrieve.
Try iTunes or Finder
To restore your iPhone from an earlier backup that was not saved to iCloud, you can use that backup instead of the one that was saved to iCloud. If you have a Windows computer, you should use iTunes, and if you have a Mac, you should use Finder.
To recover deleted iPhone messages using iTunes or the Finder, follow these steps:
1. Connect your iPhone to your computer and launch iTunes or Finder, if they don't appear to be immediately launched.
2. In iTunes, select Summary from the menu on the left-hand side of the screen after clicking on the phone symbol at the top of the screen. In Finder, select your phone's name from the list of available locations.
3. Select Restore Backup from the drop-down menu, and your old texts should be restored to your phone. If they don't, it means that your backup did not contain these texts.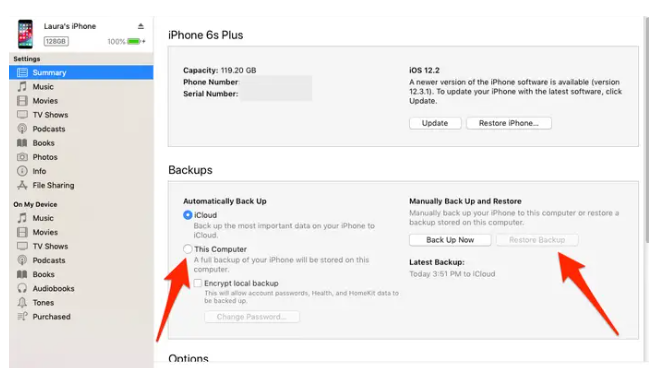 Restore Deleted messages from your carrier
If all else fails, you might want to consider contacting your phone service provider. Some service providers maintain a record of your text messages in the same way that they maintain a record of your phone calls.
You'll need to either go into your carrier account or call the service provider's customer support line to get this information. In any case, it's a worthwhile last-ditch effort to recover that accidentally deleted communication from your iPhone.
Video