How to Turn On and Off Water Lock on an Apple Watch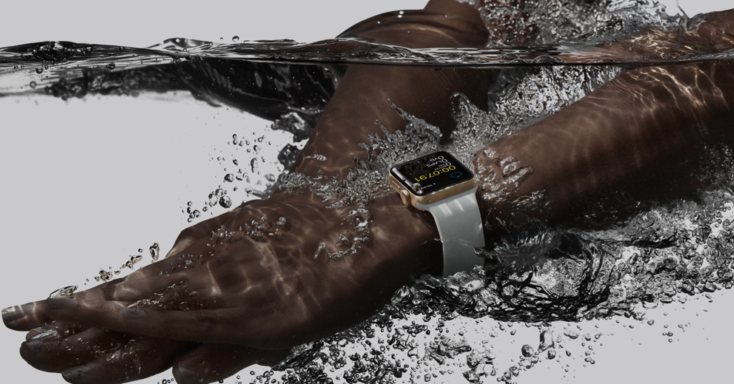 When you are finished getting your Apple Watch wet, you may utilise the water lock feature to prevent unwanted input and clean water out of the speakers. You can also use this feature to remove water out of the speakers. This feature is beneficial regardless of whether you intend to get your Apple Watch wet or are clumsy enough to unintentionally tap it on occasion. It will continue to function normally even if it gets a little water on it. The Water Lock feature on your Apple Watch can be activated and deactivated by following the instructions in this article, which will do it step-by-step. So let's get started:
Read Also: How to Unlock Your Mac with Your Apple Watch
How to Turn On and Off Water Lock on an Apple Watch
Turn On Water lock Using Control Center:
You may activate the water lock feature at any moment from your default Watch face by swiping up from the bottom of the screen to display Control Center, then tapping on the water lock icon that resembles a drop of water. This can be done from any screen on your Watch. This is something you should probably take care of before stepping into the shower, when you're lounging by the pool, or even if you find yourself stuck in a violent downpour.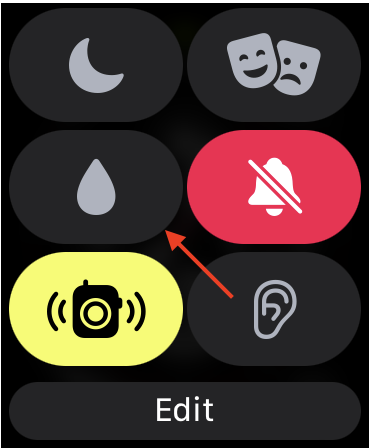 If the icon for the water lock is not present, you may add it by selecting "Edit" at the very bottom of the Control Center menu and then adding the icon. The water lock does not make your Watch any more resistant to water; rather, it merely stops water from entering the device inadvertently.
Turn On Water Lock During a Workout:
Another scenario in which you could benefit from using water lock is when you're at the gym, and particularly when you're swimming. You may do this quickly and easily using the Workout menu, which appears immediately after you begin your exercise.
Launch the Workout app, select a workout type using the menu that appears, and then wait for the countdown to expire so that the workout may start. On the page that summarizes your workout, swipe to the right to indicate that you are going to stop, and then hit the Lock button in the upper left corner of the screen.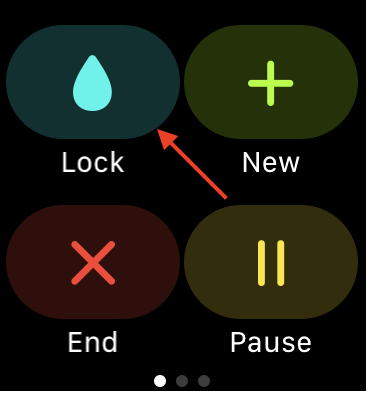 Activating the water lock If you use this option, it will ensure that the screen that displays your exercise summary stays on your wrist rather than on the face of your watch at all times.
Turn off Water Lock on your Apple Watch:
It is possible that Water Lock is on on your Apple Watch if the screen does not respond to taps. To deactivate it, rotate the Digital Crown until the blue water drop fills the grey circle. Only then will it be turned off.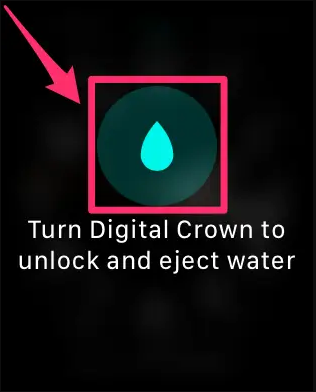 FAQs
Does Apple Watch Turn on water lock automatically?
Apple Watches starting with Series 2 and later models
When you begin a swimming workout, your Apple Watch will automatically lock the display with the Water Lock feature to prevent you from accidentally touching the display. In addition, if you have an Apple Watch Ultra, you have the option of programming it to activate the Water Lock feature whenever it is submerged to a depth of 10 centimetres or less.
Why does my Apple Watch not have water lock?
Check that you are now looking at the Watch face on your Apple Watch. To access the Control Center, swipe up from the bottom of the screen. Once you've arrived there, select the Water Lock icon from the menu (looks like a water droplet). After you turn it on, you'll notice a symbol called the Water Lock appear at the very top of the face of your Apple Watch.
Is Apple Watch 7 good for swimming?
Apple has given the Series 7 Apple Watch their highest rating for water resistance, which is "swimproof." Additionally, it can withstand water pressure up to a depth of fifty metres (164 feet). According to Apple's recommendations, you shouldn't use it for any water sports that involve fast-moving water.
What is water lock mode?
The Water Lock Mode is a function that may be discovered in Samsung smartwatches, particularly those that are intended for use when swimming. At the moment, you can get it on the Galaxy Watch Active, the Galaxy Watch, or the Gear Sport. By activating it, the touch display will be disabled, which will prevent you (or water splashes) from accidently activating it while you are swimming.