In-Built AMD Radeon 780M Is 25% Quicker Than Its RDNA 2 Predecessor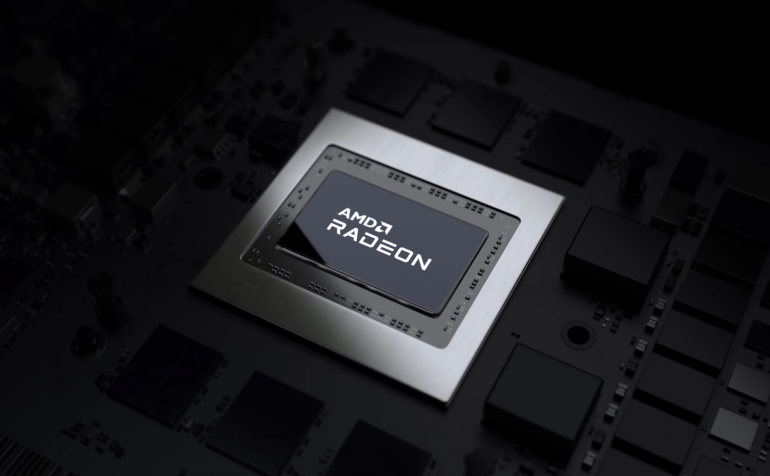 On a Chinese technology forum, some benchmark results for the AMD Radeon 780M with the RDNA 3 graphics architecture have been discovered. These data could be the first ones ever published. A user by the name of Golden Pig Upgrade Pack (GPUP) on Bilibili claims that he has run the 3DMark Time Spy benchmark on an AMD APU that has the Radeon 780M iGPU. It is interesting to note that the PC tech enthusiast carried out at least two independent tests on two distinct computers in order to investigate the effect that various memory configurations had on the graphics performance.
The new 780M is almost 25% quicker than its predecessor, which was the RDNA 2 graphics architecture 680M, and it is very close to matching the performance of the Nvidia GeForce RTX 2050 Laptop GPU when it is operating at its peak performance. Whether or not the performance test results that were presented earlier are accurate, it is almost certain that the upcoming Radeon 780M will be the fastest iGPU that can be purchased from any vendor. Additionally, it will be the first iGPU with RDNA 3 that can be purchased by PC system buyers and people who build their own computers (DIYers).
AMD made the announcement that the Radeon 780M and 760M would be included in the latest Ryzen 7040 series Phoenix family APUs for "ultimate ultra-thin" performance during CES 2023 last month. These graphics processors are significant attractions of the latest Phoenix family APUs. The all-new RDNA 3-based Radeon 780M is the latest iGPU flagship for AMD, and it features a maximum clock speed of 3,000MHz, 12 compute units (CUs), and 768 stream processors (SPs). In the meantime, the 760M will come with 8CUs (512 SPs) and clock speeds of up to 2,800MHz.
How did the GPUP's Radeon 780M samples fare in terms of performance? To make this comparison as plain as possible, we have compiled both sets of findings, included a few competitors, and highlighted a well-known desktop mainstay in the table below.

Integrated graphics almost always stand to gain from increased system memory speeds; hence, it shouldn't come as much of a surprise that the Radeon 780M is moving forward with the LPDDR5X-7500 memory. Both of these systems have a noticeable and welcome performance advantage over the one before them.