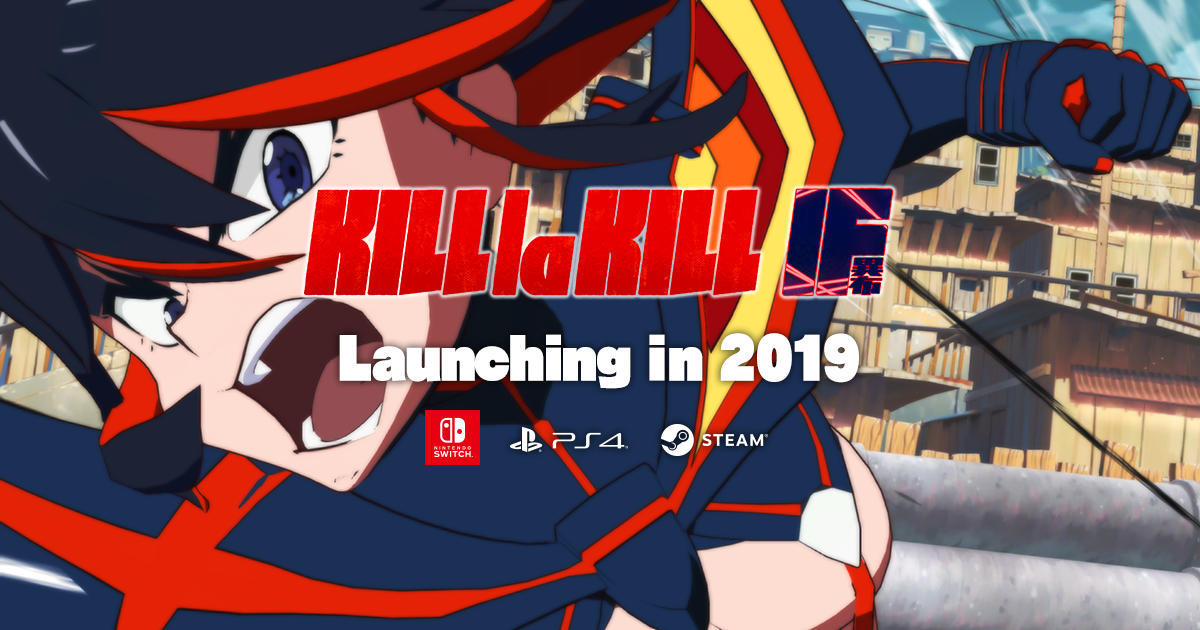 Based on popular manga and anime series out of Japan is releasing their new 3D game called, Kill la Kill: IF. It is an arena fighting game developed by APLUS and published by Arc System Works.
The developers are keeping the look and feel of the anime series which is intense action with over the top visuals and not to mention those skimpy costumes that are slightly controversial among some circles are all included. The remodel comes in the shape of 3D cell-look plus some of the most iconic scenes from the original show have been revived within the game.
The program is all about wreaking havoc with stunning visuals and cinematics. So far, 10 characters have been revealed that can be seen on the Kill la Kill: IF homepage with their story lines.
"Simple control and extraordinary actions! Anyone can be cool and have fun at the same time"
So, per the developers, this is going to be a pick and play kind of a deal, button mashing is to be expected but if the gameplay and controls can be harnessed by smart players, we might expect another amazing fighting game at EVO not long from now.
Animation made by studio TRIGGER and created by Hitoyuki Imaishi and written by Kazuki Nakashima.
In pursuit of the truth behind her father's death – "the wielder of the Scissor Blade", Ryuko Matoi enrolls into the Honnouji Academy.
In Honnouji Academy, there exists a special uniform, the "Goku Uniform", said to bestow special powers upon those who wear it. And the Student President, Satsuki Kiryuin, has absolute authority over the entire Academy with its powers.
Satsuki, who claims to know of "the wielder of the Scissor Blade".
Ryuko presses on to seek information from her, and this is when fate encounters.
The saga that wreaked havoc onto the Academy, is now spreading to engulf everything!
The game will be available on PlayStation 4, Nintendo Switch and Steam for PC, this year. Game will also have two Editions coming out:
Standard Edition – $59.99
Limited Edition – $99.99 – Copy of the game, Limited Box – Original art book, Original soundtrack and Mako Croquette Squeeze toy chain
Genre – 2 players KLK Battle Action