Looks Like Nintendo Has Been Reprinting 3DS Retail Games For A Final Hurrah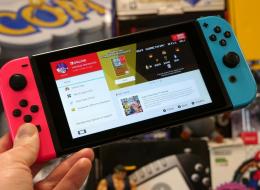 Despite failing to hit the dizzying heights of its predecessor (the DS), the 3DS was formally retired in September 2020, with hardware manufacturing for the system coming to an end for a system that remains a favourite among many Nintendo players despite not being able to compete with the DS. No doubt, there are a few members of the 3DS fan club among the members of our team.
Despite the fact that the only hardware available for purchase will be legacy stock, we got an intriguing tip from community member @pikuri_ who pointed out that a number of titles (both first- and third-party) appear to have been reprinted in Europe in recent months. As a result, titles that were previously thought to be out of print have seen their prices rise on platforms such as eBay. However, some online retailers have recently stocked up on stock, which has been extremely useful for adding to existing collections or acquiring games that were previously overlooked.
As you will see in several of the tweets and photographs below, there are clear indications that these are reprints from at least 2021, if not more recent years. One indicator is a thinner game casing that is comparable to those seen in Japan, while subtle changes to packaging provide updated product information to customers worldwide. This is relevant to the United Kingdom and the European Union in particular.
Interesting observation: Nintendo has retired the European exclusive 3DS game cases – Andro Dunos 2 ships in a noticeably thinner case which matches Japanese titles pic.twitter.com/Mej4xzLiKO

— pikuri (@pikuri_) April 5, 2022
Quite a few hard-to-find 3DS games appear to have received reprints in Europe within the last year:
– Dragon Quests VII and VIII
– Fire Emblem Awakening
– Bravely Default
– Majora's Mask 3D
– Devil Survivor 2
– Stella Glow
– Kirby: Planet Robobot
– Luigi's Mansion Remake(?)

— pikuri (@pikuri_) April 5, 2022
A New York-based independent retailer, on the other hand, stated that, to their knowledge, manufacture on 3DS cartridges has come to a halt, which appears to be extremely plausible at this point.
3DS RESTOCKS!
3ds physical cartridges are done! No more cartridges will be produced from Nintendo 😥 But this is where indie stores like #Videogamesnewyork step in to keep the systems alive FOREVERRRRRRRR! We are stocking up on all games form the last reprints. @GameHistoryOrg pic.twitter.com/yB7O9vtkhQ

— Videogamesnewyork | Open 10-8 Daily Masks Required (@VideoGamesNYC) March 17, 2022