More Than a Minivan: What Sets the Grand Utility Vehicle Apart?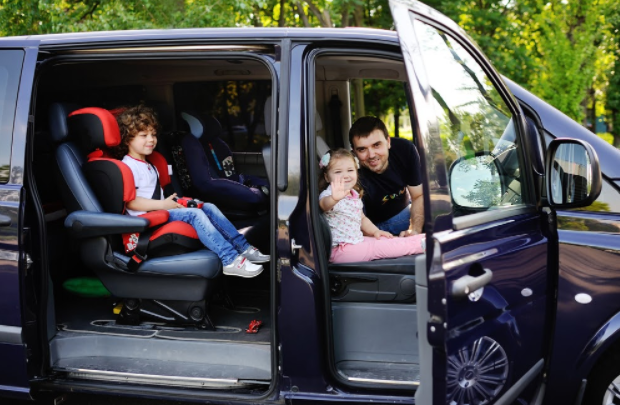 Owning a car means that life is easier, plain and simple. Whether it's getting to work, driving the kids to school or sports practice, doing the shopping or running errands – everything is simpler when you can get behind the wheel and go.
And the types of cars that people own are as varied as their personalities. There are smart cars, hatches, sedans, wagons, SUVs, utility vehicles and minivans.
But what if there was a car that was more than a minivan? In this article we're going to discuss the grand utility vehicle, and what sets it apart.
What is a Grand Utility Vehicle?
A grand utility vehicle (or GUV) is a new, brave design of vehicles. It is essentially a minivan coupled with the style, power and performance of a sports utility vehicle or SUV. 
More Space
A grand utility vehicle boasts increased space when compared to a minivan or SUV. 
With a huge, 8 seat capacity, it makes getting people from A to B in comfort and style simple. 
This amount of seats means you can transport your family, and your kid's friends, and possibly even their parents too, to where you need to go. 
As well as space for people, GUVs have increased boot capacity, meaning that you can carry what you need to when you need to.
Optional roof storage such as racks, rails or a pod means it can carry more still. 
Stunning Design
GUVs offer premium design, with the sleek, sporty lines of an SUV. The front of the vehicle and its grill means a commanding presence on the road.
These vehicles are sure to turn heads and make passersby's eyes green. 
Improved Safety
When you're transporting this many people from A to B, getting them there safely is a priority.
Grand utility vehicles feature the latest in safety design and technologies. 
These cars have advanced safety technology, such as blind-spot detection alarms, automated emergency braking systems, rear collision assistance and safe exit warning systems. 
Airbags and other safety systems make them some of the safest cars available on the market currently. 
High-Tech Inside and Out
These premium vehicles offer improved tech systems, both inside and out.
Inside the car are satellite navigation systems, high-tech Bluetooth audio and call systems, and even automatic window defog.
Rear zone climate control means no more arguments over the air conditioning or heating.
Parking sensors on the exterior mean reversing in has never been easier. 
Variety of Engines 
GUVs are offered with different engine types. Petrol or diesel options allow for variety, and you can choose which one suits you based on your needs.
Improved Fuel Economy
These ultra-modern vehicles offer improved fuel economy, which is rare for a larger car. 
This means that you'll spend less on fuel each week when compared with other vehicles. 
As fuel is a major running cost of most vehicles, this sets the GUV apart from other larger cars on the market.
Conclusions
In this helpful article, we've discussed what sets the grand utility vehicle apart. 
With 8 seats and heaps of space, this is the perfect car for larger families or for those who like to carpool with friends. 
These cars have the sleek and sporty design of an SUV with the performance to match. 
Improved safety means that you and yours are secure on the road, and high tech systems inside and out offer a premium driving experience.
Finally, you can choose a petrol or diesel engine, and each option has great fuel economy.