Mushkin's New SSD Boasts Impressive 7415 MBps Reads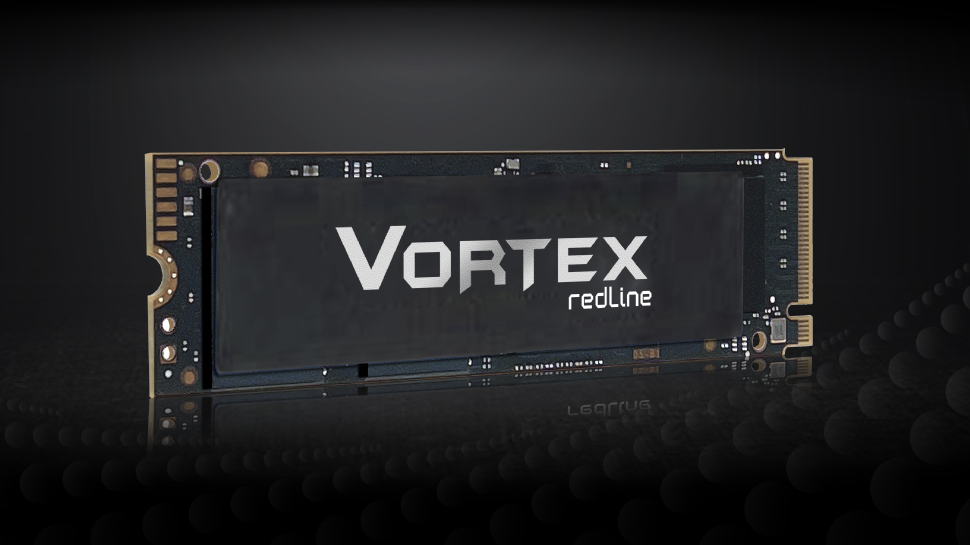 Gaming and other performance-hungry consumers will benefit from Mushkin's new high-performance SSD portfolio, which has been designed specifically for them. It's not just that the new Vortex Redline drives have a sequential read speed of up to 7415 MB/s (making them one of the industry's fastest PCIe 4.0 x4 drives capable of competing against the best SSDs available), but they also have a thin graphene heat spreader that makes them suitable for installation in laptops.
Compared to popular PCIe 4.0 SSDs such as the Samsung 980 Pro and Kingston KC3000, which have sequential speeds of 7,000 MBps, the advertised performance is a significant improvement. Of course, we'll have to wait and see how it performs in real-world situations.
InnoGrit Rainer IG5236 controller (multi-core, NVMe 1.4, eight NAND channels, up to 1200 MT/s NAND interface, 3W, 12nm) and 3D TLC NAND memory will be used in Mushkin's Vortex Redline storage system, which is expected to be available in 512GB, 1TB, and 2TB variants. The drives have an M.2-2280 form factor, a PCIe 4.0 x4 interface, and an ultra-thin graphene heat spreader. They are also available in a variety of capacities.
The InnoGrit IG5236 controller provides a lot of performance, but Mushkin's developers have managed to squeeze every last drop of it out of it (and some more). This 2TB Mushkin SSD is capable of speeds of up to 7415 MB/s sequential read and up to 6800 MB/s sequential write. It also has a random read IOPS of 730K and a random write IOPS of up to 1,130K, making it one of the fastest SSDs available. Lower capacity drives are a little slower, but they are also quite quick.
Mushkin's Vortex Redline SSDs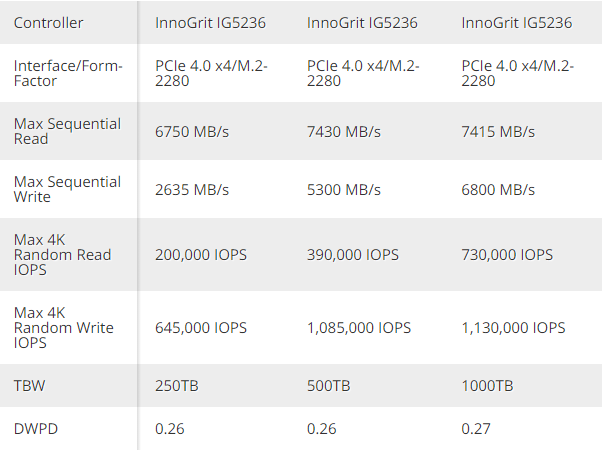 In terms of endurance, though, not everything is as pleasant as it appears. Drive writes per day (DWPD) are expected to be 0.26 to 0.27 during the course of the drive's five-year warranty duration, which is in line with the performance of affordable SSDs but lower when compared to the performance of comparable premium solid-state storage devices.
Some could argue that Mushkin is a little late to the party with its top-of-the-line PCIe 4.0 x4 drives, given that owners of Intel's Alder Lake-based PCs are either waiting for SSDs with a PCIe 5.0 x4 interface or have already purchased a premium PCIe Gen4 SSD from another manufacturer. Mushkin would have preferred to introduce its Vortex Redline drive earlier, for obvious reasons. However, enthusiast-grade PCIe Gen5 drives are still months away (some expect them to arrive in Q3, others say they will arrive in Q4), and enthusiasts building AMD-based AM4 and Intel-powered LGA1700 systems today could certainly benefit from Mushkin's drives, which promise higher performance than competing solutions.
As TechPowerUp points out, the best aspect about Mushkin's Vortex Redline SSDs is their affordable cost. A 512GB model has a suggested retail price of $77.89, while the 1TB variant has a recommended retail price of $124.99, according to Mushkin. When compared to Samsung's 980 Pro SSDs, both of these models have cheaper MSRPs.