New Motherboards from BIOSTAR: B760MZ and B760MX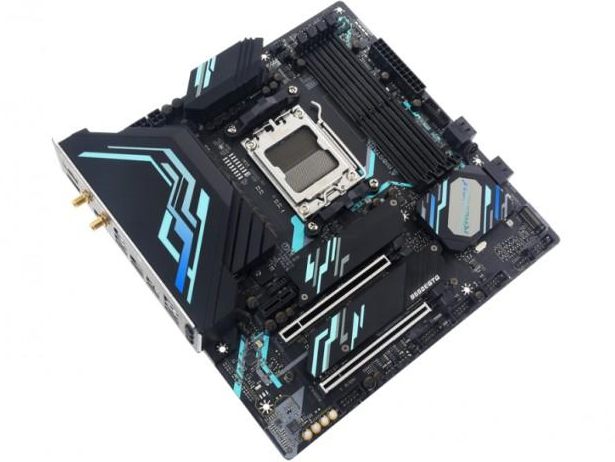 Four fresh new motherboards have been introduced by Biostar: the B760MZ-E PRO, the B760MX2-E D4, the B760MX2-E, and the B760MX-E D4. These motherboards are designed to cater to the requirements of a diverse range of target customers, from those who create content to those who are passionate about home entertainment. When it comes to editing photos and videos, content creators want a system that is both powerful and efficient. The B760MZ-E PRO motherboard was developed expressly with these individuals in mind. This motherboard supports 12th and 13th Generation Intel Core Processors and is equipped with the most recent chipset from Intel, the B760. Because it is compatible with DDR5 memory and PCIe 4.0, it is one of the most advanced motherboards currently available on the market.
In addition to that, it supports faster data transfer and connectivity thanks to its 2.5 GbE LAN and its Wi-Fi 6E module. The B760MZ-E PRO is a stunning addition to any setup thanks to its streamlined design and LED ROCK ZONE and VIVID LED DJ RGB lighting. Both of these lighting effects are included. BIOSTAR has released three new motherboards, the B760MX2-E D4, the B760MX2-E, and the B760MX-E D4, targeting users in the home entertainment, business, and casual user categories respectively. The use of a Micro-ATX form factor in the construction of these motherboards results in the boards having a smaller footprint. They provide a considerable amount of space for the expansion and upgrade of peripheral components.
Because of this, they are a wonderful option for people who enjoy listening to music and playing games online, as well as watching movies and television episodes online. These motherboards are compatible with the most recent Intel processors and come equipped with cutting-edge technologies such as PCIe 4.0, 2.5 GbE LAN, and Wi-Fi 6E to ensure that connections are made quickly and reliably. The B760MX2-E D4, as well as the B760MX-E D4, are both equipped with dual-channel DDR4 memory, whereas the B760MX2-E supports dual-channel DDR5 memory. The Intel Optane Memory technology, which allows for faster application boot and load times, is supported by all three motherboards.
BIOSTAR is committed to delivering products to its clients that are of an exceptional quality and are built to last. Their motherboards are designed to provide dependable and consistent performance for many years to come, and they accomplish this by using innovative features such as digital PWM and Super Durable Solid Capacitors. Also, the lifespan of the motherboard is extended as a result of these features, and the fact that it comes pre-installed with quality hardware makes it an excellent investment for users of personal computers. BIOSTAR's products continue to push the limits of innovation in order to give customers with the most cutting-edge technology and the most satisfying experiences conceivable.