Some Consumer NVMe SSDs Reportedly More Prone To Data Loss During Power Outage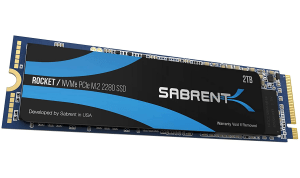 Russ Bishop (@xenadu02), an SSD enthusiast, has apparently evaluated four NVMe SSDs and their resistance against power loss. He found that two of the four SSDs he tested lost data after flushing data from the DRAM when power was intentionally interrupted.
Latency and bandwidth may be improved by using a DRAM cache in most SSDs now available. DRAM chips, by their nature, cannot hold data when power is gone, which is a genuine issue for SSDs' dependability when unexpected power outages occur. Most consumer SSDs lack the power loss capacitors found in corporate SSDs, which makes them more susceptible to losing data during power outages.
Data stored in DRAM is not merely transient data that must be moved to NAND storage. It also contains the drive's FTL or Flash Transition Layer, which serves as a map of the drive's internal storage. The SSD as a whole might be corrupted if the FTL is compromised.
In the event of a data loss, certain SSD manufacturers offer built-in safeguards. Samsung, for example, uses journaling to preserve as much data as possible in the event of a power failure. Using journaling, SSDs may anticipate changes to the SSD from the OS file system and make those modifications before they happen. During a power failure, the SSD understands what data has previously written to the NAND (and what data was lost directly from the journal).
Update 2: models that lost writes:
SK Hynix Gold P31 2TB SHGP31-2000GM-2, FW 31060C20
Sabrent Rocket 512 (Phison PH-SBT-RKT-303 controller, no version or date codes listed)

— Russ Bishop (@xenadu02) February 23, 2022
It's possible to implement a DRAM flush before the loss of power has occurred by using circuitry that detects a power outage. Consumer SSDs can usually withstand a power outage without experiencing significant data loss thanks to these strategies.
For this purpose, Bishop tried out four NVMe SSDs—the Samsung 970 Evo Plus 2TB, the Sabrent Rocket 512GB, and the Western Digital Red SN700 1TB—to see how they performed in the event of a power loss.
DRAM data was "flushed," meaning it didn't make it all the way to NAND, resulting in a loss of data for SK Hynix and Sabrent. As predicted, because none of these consumer-class drives contain power capacitors to provide complete power loss protection capabilities, this suggests that certain drives may have stronger emergency data flushing methods even if they lack a full-featured power loss protection feature..
When it comes to testing new drives, Bishop says he's going to start with eight more, including the Intel 670P, the Samsung 980 (a DRAMless drive), the Crucial P5 Plus, and more.