Steam's new tool shows which of your games can run on the Deck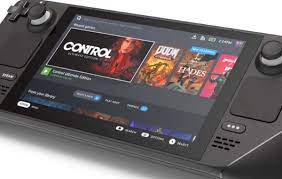 As a Steam Deck owner, or as a potential Steam Deck owner, the issue of "how many titles in my backlog will be compatible?" has almost certainly played on your mind at some point. Valve has responded ahead of the Deck's release date on February 25th with a new Steam feature that makes it simple to check in your library which games will run well — and which games may not perform as well as expected. You may have a look at it by visiting this website and logging in using your Steam account credentials.
In addition to informing you that a game is merely capable of running on the Deck, selecting individual titles on the page and clicking "Steam Deck Compatibility" will reveal additional information, such as whether in-game text is legible on the device's small screen and whether a game's default graphics settings will run smoothly. In other words, these "Deck Verified" games are the type of games that you can set and forget about. Despite the fact that I won't be receiving a Deck at launch, I'd be a very happy camper if I did. Here's why: The games Yakuza: Like a Dragon, Sekiro: Shadows Die Twice, and Prey would be particularly enjoyable to play on the smaller screen.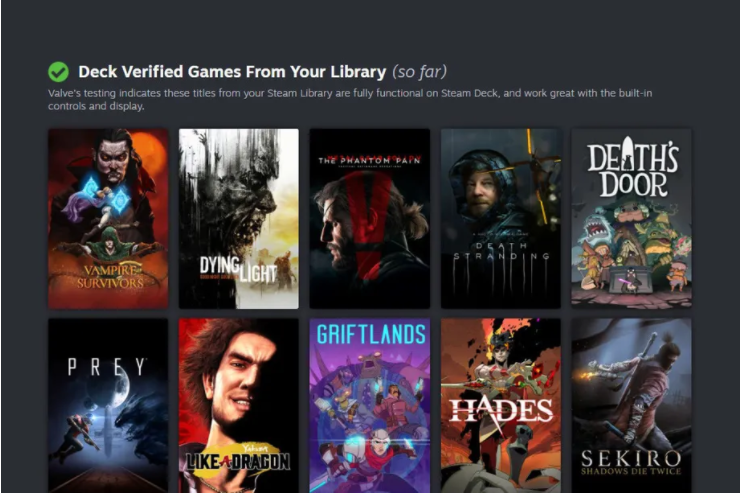 The website also distinguishes between titles that are playable but may need some playing with the settings or that you just accept certain concessions in order to get into the game itself. When it comes to "Playable" and "Verified" games, the only thing that divides them is the fact that you must at some time use the virtual touchscreen to enter text into the game. The term "Playable" may also refer to the fact that you may receive a compatibility warning when you first boot the game, or that the game's in-game text may seem tiny. Others may need you to download and install additional software as a requirement, which might be a deterrent to getting started with the game right away. Once again, you can find out all of the pertinent information about a certain game by selecting "Steam Deck Compatibility" when hovering over the title in question.
Finally, there are a number of titles that are not yet supported by Steam and will not run on the Steam Deck at this time. Although the vast majority of the games are virtual reality titles, it's interesting that popular first-person shooters such as Hunt: Showdown and Warhammer Vermintide 2 are listed as unsupported. For both games, it boils down to their anti-cheat systems not being configured to operate with Deck at the time of the first release. If you notice that any of your favourites are appearing in your "unsupported" section.