Super Easy Guide to become Famous on Instagram in 2020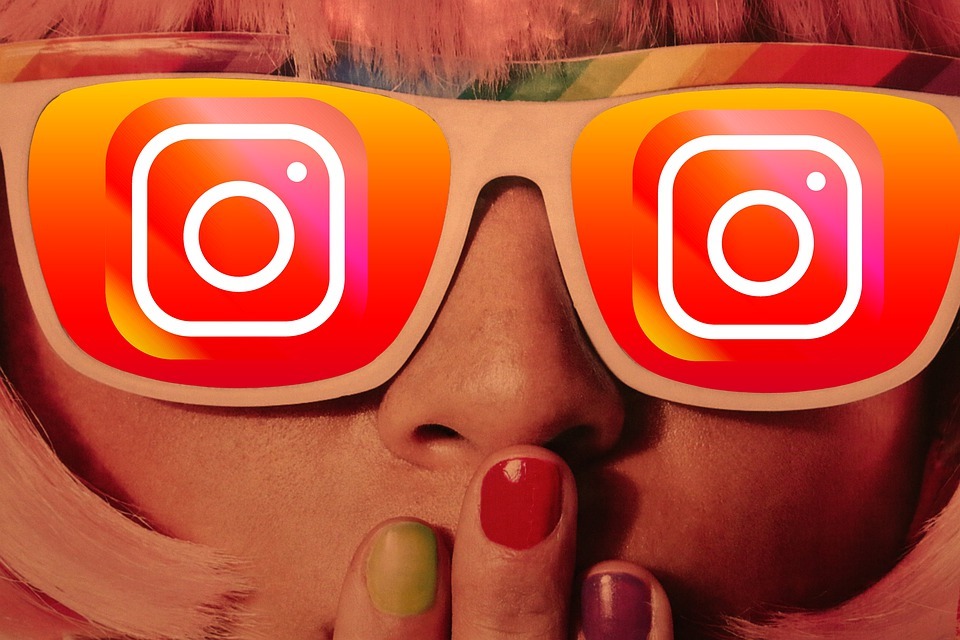 Do you want to be famous on Instagram in 2020 but do not know how to? Follow this easy guide with some powerful tips to help you become super famous on Instagram with time-
Many people and businesses optimize Instagram for marketing brands. They understand the importance of connecting and reaching out to users with a fun and interesting posts. This is why they can stand out in the market and become famous. In order to become famous on Instagram, you need to create and plan content that clicks with the targeted audience. Only then can you gather the likes, shares, and comments to become popular in the market with success.
Why Instagram?
You might wonder why people are using Instagram so widely today. Instagram is an app with a simple user interface. It is so simple for you to learn that you can start using it immediately after its successful download on your phone.
Being a visual platform helps you to upload images and video content even without sophisticated cameras. There are a host of filters that lend an appealing effect to your posts, and this is why Instagram is so popular today.
How can you be popular on Instagram?
Instagram has evolved in recent years, and it is one of the hottest social media platforms that engage a young crowd. There are over one billion users on Instagram today. If you are a business owner, you can tap into this energetic targeted audience who loves to try out new products regularly.
High rates of engagement over other social media platforms
If you compare Instagram with other popular social media platforms like Twitter, Facebook, LinkedIn, etc., it has the highest engagement rate among users. The reason being it is a visual platform that appeals to the people worldwide. You can read more about Instagram stories analytics.
Think about this- a picture can speak a thousand words, and there are no language barriers when it comes to likes, shares, comments, and views. Unlike other social media platforms, Instagram has the ability to transcend all language barriers, cultures, nations, etc. You can appeal to both a nationwide and a global audience at the same time.
The business niche- does that matter?
When it comes to the use of Instagram, you will find that it is suitable for all niches; however, if you are actively into politics or finance, you should use Twitter and Instagram.
When it comes to the time for you to get Instagram famous, it does not matter how long you have been on the platform. You need to understand what your mission or passion is when it comes to user engagement and business value. Before you proceed to work on your Instagram profile, you first need to ascertain why you want to become famous.
Check what you are good at. For instance, you might have a good style and fashion sense. You can use your business brand and your personal profiles on Instagram to share winter fashion trends, summer fashion tips, etc. on both of your Instagram platforms. The common ground between anyone who wishes to become famous or wants to make their business brands famous is discovering what they can use to promote business value to others.
Without value, you will not be able to become famous on Instagram. You need to do something for your followers if you want them to be around. In order to find inspiration, you should check the Instagram profiles of famous people you follow. You might follow them for their solid business tips or advice; they might share their industry experience of the business niche they deal in etc. In this way, you will become inspired to share valuable content with your audience and help people discover your brand's ease.
When it comes to how to become Instagram famous fast, keep the following tips in mind-
Choose the niche you are good at – If you want to become Instagram famous, you must have a solid marketing strategy in place. The first rule in the book is to select the niche. You can choose from a host of niches like fashion, tech, travel, vegan food, etc. It would help if you let the targeted audience know what your niche is and build it gradually over time.
Determine what your value point is – In order to be different from the crowd, you need to determine a value point that marks an inspiration for others. The value point of a travel blogger is to highlight attractive destinations across the globe. For a tech influencer, it lies in showcasing to the mass's new gadgets and tech accessories. They also share tech news and updates.
Now, to become a successful social media influencer on Instagram, you must have something valuable to offer. You should prove something to the audience and give them a good reason to like and follow you.
Being consistent with your posts
If you want to keep your targeted audience engaged, you must be consistent with your posts. Once the audience likes you, they expect good content from you regularly.
It is here that you must take the time and effort to plan your Instagram posts with care. You should read their comments and interact with them on a regular basis. This gives you a chance to understand what they like and seek.
If you reply to their comments regularly, your followers will connect with you emotionally. This builds the bond and trust. You can also invite opinions and feedback on certain topics that you market. You can offer them interesting contests to participate in. At the same time, you can post user-generated content to show followers how much your present customers love you.
Finally, if you want to become famous on Instagram, make sure you set your profile from private to public. Connect your Instagram account with other social media accounts to let people know about you. Follow other social media influencers and people to be visible to other users to increase your follower count and likes with success.