The Best Smartwatches This Christmas Season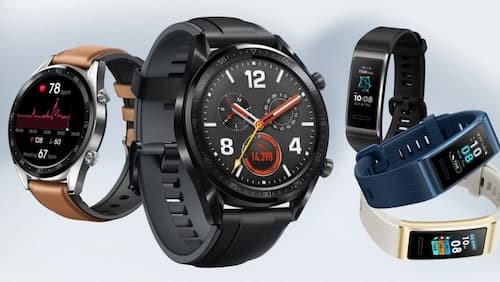 It's the time of the year again, and Christmas is around the corner. Being thoughtful is one of the spirits of Christmas, and by any means giving gifts to our loved ones can make them feel appreciated.
With all those minds boggling and thinking of what you can give to people with all the benefits it in, we got the answer for you.
Smartwatches are one of the best gifts you can give to your loved ones. Not only is it trendy, but it can provide a lot of benefits to its users. Smartwatches can be of help monitoring their health. Also, it is a little handy because it is an extension of their smartphones.
Wearables are now becoming more thoughtful and helpful for people of all ages. It not only points you to how many calories you burned during the day, but it also delivers you with a wealth of other data.
We have sorted only the best smartwatches for you to give as gifts, saving you time searching through the marketplace.
Top 5 Best Smartwatches to Give
1. Samsung Galaxy Watch 4 Classics
If the person you're buying for prefers a more quintessential wristwatch and doesn't mind a bulkier device, the Galaxy Watch 4 Classic is a good choice. It has a rotating bezel that lets the user quickly and easily navigate through widgets, and the engravings on the frame give the smartwatch a traditional appearance.
You will love the interchangeable feature of its bands and straps and more awesome health monitoring features.
2. Huawei Smartwatch 3 Pro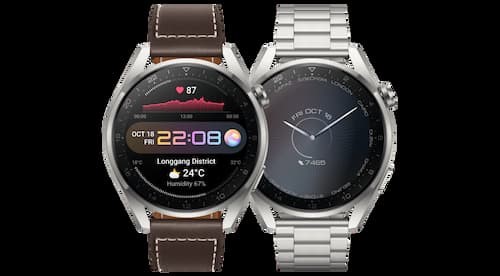 If you opt to give some a smartwatch for your outgoing people, you need to provide them with the new Huawei Smartwatch 3 pro. This kind of timepiece perfectly suits outdoor activities.
The watch is also sweatproof and light. It has continuous health monitoring and a battery that can last up to three days. You can monitor your heart rate, blood oxygen levels, and other critical health metrics 24 hours a day, seven days a week.
You can always use the smartwatch's compatible apps. You can even use your preferred food delivery app.  People that will receive this as a gift will appreciate the ease of use from its features. Never miss out on the Huawei Smartwatch 3 Pro in your cart.