HUAWEI Watch GT2 Pro Review: Premier Classical Smartwatch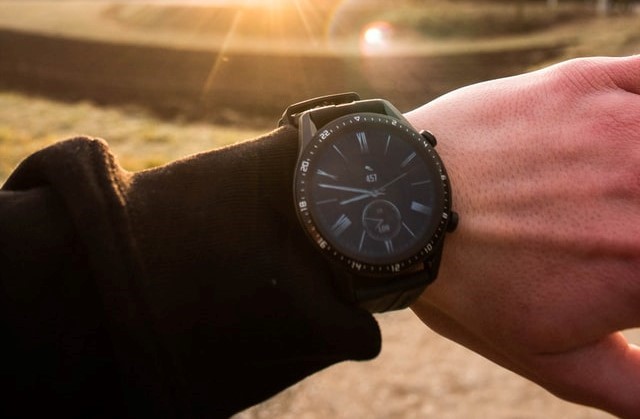 HUAWEI seems to always find something to improve on in their products, even on their already-great and premier devices like the HUAWEI GT2. With the new HUAWEI GT2 Pro, HUAWEI has refined the previous model with the even better build quality and more premium materials. Furthermore, this lineup of HUAWEI's smartwatches continues to surprise consumers, with each new release bringing with it a handful of meaningful innovations that will only keep getting better. Especially with the new HUAWEI GT2 Pro's excellent craftsmanship, the blend of classical and premium design with numerous smart functions lays the foundations of a new generation of smartwatches that not only look timeless but also provide high functionality.
Build Design
Sporting a rounded design, the HUAWEI Watch GT2 Pro is one of the better-looking smartwatches with a clean and classical appeal. The watch is crafted from premium-grade materials, which contribute to its sleek and durable design. The incredibly thin bezels and scratch-resistant sapphire crystal dial ensure a bold yet minimalistic and timeless aesthetic, which also provides more than enough screen space to clearly see the face.
For a seamless and clean look, the sapphire crystal face blends smoothly into the titanium body. Throughout the case enclosing the HUAWEI Watch GT2 Pro is high-rated titanium with its backside made up of ceramic. The ceramic material on the back of the watch is pleasant to the touch and ensures a comfortable experience when wearing.
Display
For its display, the HUAWEI Watch GT2 Pro comes with a 1.39inch OLED screen that provides excellent viewing qualities and an auto-brightness feature. The auto-brightness feature does remarkably in adapting to the environment lighting and gives off the perfect amount of brightness, especially outdoors. Indoors, the auto-brightness is slightly dim and lacking but provides just enough brightness for viewing the screen details. Viewing angles throughout the watch is excellent, especially with the sapphire glass making everything appear nice and clear.
Features
The HUAWEI Watch GT2 Pro comes with a Kirin A1 processor, 4GB storage, and up to 32MB RAM. Through the efficient processor, the GT2 Pro delivers smooth performance and sufficient power for seamlessly running its many apps and features. Especially since the software and processor are well-optimized for efficient power, the GT2 Pro has an exceptional battery life that is sure to last.
Covering a wide option of apps, the GT2 Pro offers the essential features required of a smartwatch. For health and wellness, the smartwatch includes apps for tracking and monitoring health, heart rate, sleep, stress, and even menstrual cycles. Using HUAWEI's downloadable HealthApp, accessing and utilizing the health monitoring features is made easy since it comes in a conveniently user-friendly interface.
For physical activities and fitness, the smartwatch includes sensors like a built-in GPS, magnetic sensor, gyroscope, barometric pressure tracker, routing navigator, and many more. Specifically for fitness, the HUAWEI Watch GT2 provides over 100 workout modes covering a wide range of activities, making the smartwatch an excellent private professional trainer.
Furthermore, the monitoring and tracking data displayed on the smartwatch is extremely accurate, making it an effective workout companion and health tracker for not only recording personal data but also improving health and fitness through reliably visible progress.
Battery Life
HUAWEI creates some of the most energy-efficient devices, with their new HUAWEI GT2 Pro being yet another amazing gadget with outstanding battery life. Similar to its predecessors, the GT2 Pro is proclaimed to be able to last up to 14 days on a single full charge, given that the smartwatch is used sparingly with toned-down fitness and workout sessions. For moderate usage, the battery life span is expected to last at least around a full week and would be even less with the always-on feature activated. Nonetheless, the battery life far exceeds most people's expectations, and even stomps its competition in terms of battery span.
The larger-than-average battery is more than enough for most users, making it a perfect choice for those who prefer longer-lasting batteries and want to eliminate the struggles of charging daily. Even then, charging the HUAWEI GT2 Pro is super-efficient and surprisingly fast thanks to its innovative wireless charging feature. The wireless charger comes included with the smartwatch and can be easily replaced since the HUAWEI GT2 Pro is compatible with charging using any Qi charger available.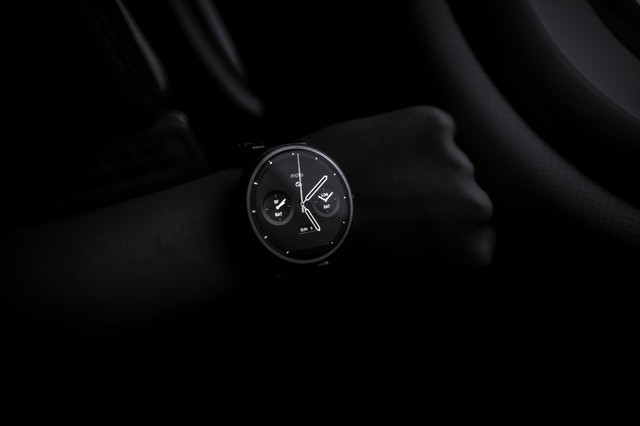 Conclusion
As a successor of previous Watch GT models, the new Huawei Watch gt 2 pro retains the already exceptional health and fitness capabilities but comes expertly constructed with premium-grade materials and classic design. Combine the timeless appeal and high-grade design with numerous smart features, and you get one highly functional and aesthetically pleasing smartwatch.
In essence, the HUAWEI GT2 Pro offers everything expected of a smartwatch. Especially with features like a well-made build design, fitness tracker, health monitoring, and unparalleled battery life, the new HUAWEI GT2 Pro is a top-choice at its price point.