What could be the Best Internet Business Phone System for you?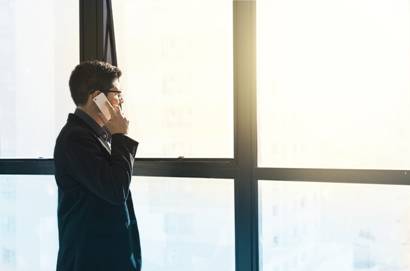 Every business, may it be big or small, needs a phone system. You would have to make calls to customers, call and bargain with vendors, and coordinate with your team members. You can sure use other means of communication like email, messaging, etc, but nothing is as reliable as voice-based phone communications.
A voice-based phone system is purposely designed to regulate all communications in your business and will help you be in touch with every individual who matters to you. With an optimized internet phone system, a layer of accessibility, credibility, and privacy is added to your business.
When people come on your business website or social media page, they would want to see a legitimate phone number. Your business partners and customers may wish to speak with you right away and having a phone system in place would make it possible.
To pick the best internet business phone system, you need to ask certain questions:
Should I opt for a traditional landline phone system or go for a VoIP service?
If I pick VoIP service, should I go full house or opt for in-house hosting?
Should I choose the full phone systems along with desktop hardware or only the virtual phones that need any computing device to get activated?
Which is the best internet business phone system on the basis of budget, industry, office locations, number of employees, and my customer base?
Which is the best phone system for your business?
When you decide to upgrade, install, or replace your business phone system, several key factors need to be taken into account. Primarily, consider the expected call volumes, business activities, budget, and goals.
You must also consider the following points as well when you are on the lookout for the best phone system suited to your business.
Does your business run on a large number of phone calls on an everyday basis or the telephony requirement is minimal?
Does your business have an active sales team?
What are your future plans for growing your business strategically?
Does your business engage with a lot of customers for business expansion?
Do you need the phone system to be integrated with your software or digital resources?
Apart from the above considerations, here are a few other aspects which you would have to look into before settling down on an internet business phone system.
Cost
One of the primary factors affecting your decision of picking a phone system is the cost of the phone system. Of course, reliability is a major criteria, however, you need to ensure that the phone system you pick is well within your budget.
If you do not have any sort of phone system in place yet, a smarter option would be to go for VoIP systems. This is because the long-distance, setup and running costs for such kind of phone systems are much lower compared to other types of phone systems.
Security
When you pick a business phone system, you need to ensure that it is fully secure in order to prevent phishing attempts, fraud, and malware by any hostile entity. It is important to note that this security is not just for your phone system but it also plays a major role in protecting your internal resources.
Ensure that you partner only with reliable phone system providers who have true and tried authentication, encryption, security systems, and redundancy architecture.
Reliability
If you wish to run a successful business, a reliable communication channel is a must. This ensures that your teams, partners, vendors, and customers have an accessible communication channel to use.
Without such a communication system, you will risk compromising your business continuity and will also lose the trust and confidence of all those individuals who rely on your business operations.
Before signing up with a phone system provider, ensure that you thoroughly review their fail-safe policies, risk management, and backup plans.
Mobility
You would have noticed that all the successful and smart businesses will have a communication channel that is more mobile when compared to their peers. When you choose VoIP systems, you can easily make and receive calls from anywhere.
This is why you must go for those business phone systems which provide desktop and mobile apps to enable your team members to connect with each other and with potential customers from anywhere.
Apart from the above-mentioned criteria, you must also take into account the scalability, collaboration, support, and features of the business phone system provider during selection.
There may be several reasons why you may need to upgrade the phone system of your business. With an upgrade, you may be expecting greater capabilities and mobility. You may also be looking to cut costs or replace the traditional phone systems which may become obsolete soon.
No matter what your reason for upgrading your phone system may be, refer to the points above to make a smart choice.