Samsung catching up to iPad: Galaxy Tab S7 Plus and S7 Review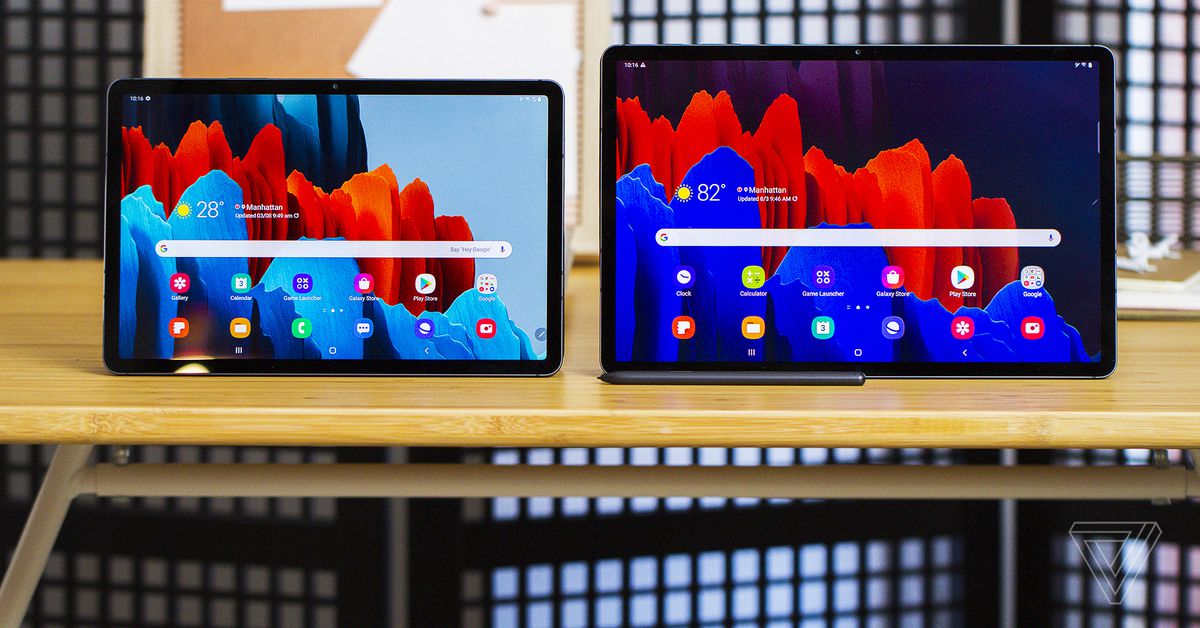 Over the years, no one has really challenged Apple for their IPad but Samsung has. Their tablets have always been slight behind but they have still been very good. Samsung has been the major competitor of Apple for a long time. In recent times, Apple has been going through a bit of a rough patch, and given the latest tablets Samsung has developed and just published, they are top of the table and really took the market by surprise. Let's have a look at these tablets and see how they are.
Network Compatibility
Both Samsung S7 and S7 Plus can adjust to all the mainstream networks of these days but S7+ has a bit of edge with 5G, as the latest tech in networking. Meanwhile, S7 does not support 5G. If you're fortunate enough to live in a 5G supported area, this version of the Samsung S7+ will be able to take advantage of increased download and upload speeds.
Body Layout and Accessories
The dimensions of S7+ and S7 are 285 x 185 x 5.7 mm and 253.8 x 165.3 x 6.3 mm, respectively. The weight of S7+ is 575 g and that of S7 is 498 g. The build of both tablets is the same, glass front, aluminum back and aluminum frame.
Even though, the Samsung Galaxy Tab S7 series could be purchased as a distinct tablet, the productivity levels improve way too much when it is used with accessories. As, the S Pen is already included in the box which is a much better option than the extra money you'd need to spend if you wanted to purchase an Apple Pencil that is for the iPad.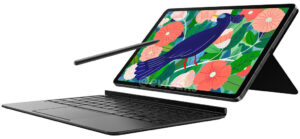 Display
The display of S7+ is super AMOLED capacitive touchscreen, 16M colors. And that of S7 is LTPS IPS LCD capacitive touchscreen, 16M colors. The size of the tablets is 12.4 inches, 446.1 cm and 11.0 inches, 350.9 cm, respectively. And the resolution is, 1752 x 2800 pixels and 1600 x 2560 pixels. Their refresh rate is the same, 120Hz.  The differences between the OLED screen on Samsung Galaxy Tab S7 Plus and other IPS tablets such as the iPad Pro or the Huawei MatePad, is their IPS screens just seem dull after you've used OLED on those, whereas, it is not the case here.
Operating System
Both S7+ and S7 possess the same OS, Android 10. Their Central Processing Unit is Octa-Core. And Graphical Processing Unit is Andreno 650.
At the time your Galaxy Tab S7 is in DeX mode, your usual Android home screen is replaced by one that looks like the Windows desktop. It also allows Android apps to work in the windowed versions instead of taking the full screen, as in the previous models.
Apps launch quickly and you can easily switch between them without any delays. We had multiple apps working on both tablets and it continued to operate as fluidly as having a similar set of apps open on an iPad.
After running Geekbench 5 on S7 Plus, it registered a single core score of 936 and a multi-core score of 2,846. That's not as fast as the iPad but you'd be hard pressed to notice the difference with general usage. On the Tab S7, the scores were 973 and 3,227 respectively. 
Camera
Their cameras are pretty much the same. They both have 13 Mega Pixel, 26 mm wide back cameras. And 5 Mega Pixel, 12 mm ultra-wide back cameras. And 4K videography on these bad boys at the frame rate of 30. The front cameras are 8 Mega Pixel, 26 mm wide. And you can record video at 1080 Mega Pixels.
Even if you're not currently in a 5G coverage area, carriers around the world are continuing to roll out the next generation network to more and more areas, which means when it does arrive in your location you'll be able to take advantage of them.
Sound
They both have loud stereo speakers, 4 of them. No 3.5 mm jack but tuned by AKG.
Sensors
S7+ has the fingerprint on the display, while S7 has it embedded in the side key. They have ANT+ and Samsung DeX.
Storage
They both have microSDXC slots, which are dedicated.  Their internal storage is 128GB 6GB RAM, 256GB 8GB RAM, 512GB 8GB RAM and UFS 3.0.'
Wireless
They both have the same settings when it comes to WLAN, Wi-Fi 802.11 a/b/g/n/ac/6, dual-band, Wi-Fi Direct, hotspot. Bluetooth is the same as well, 5.0, A2DP, LE. And with GPS too, with A-GPS, GLONASS, BDS, GALILEO.
Battery
The battery of S7+ is Li-Po 10090 mAh, and it is non-removable. Whereas, the battery of S7 is Li-Po 8000 mAh, and also non-removable. They both have fast charging at 45W.
Through testing, it was discovered that the battery on the Galaxy Tab S7 Plus is the stronger of the two. The battery life is somewhere between decent and good for everyday use. Most of the tests were done with the Cover Keyboard attached. Without the cover, you'd ten plus hours on a full charge and over three days of standby time. With the keyboard cover, it was closer to eight hours of active usage and two days on standby.
Price
The price of S7+ is 144000 rupees, while that of S7 is 132000 rupees. In the US you'd only have the choice of a 5G-ready. There are a variety of pre-order deals for the tablet available, but these aren't entirely clear at the time of writing and they'll differ depending on where you live. Whereas, in the UAE, Samsung has priced the Galaxy Tab S7 Plus at AED 3,599. That gets you a 256GB unit with 8GB RAM but no LTE. To sweeten the deal, Samsung is bundling a complimentary Book Cover for anyone pre-ordering it.
Public's Opinion
According to most people, it's a great size, the improved refresh rate makes everything smooth and the resolution is fantastic. The Galaxy Tab S7 Plus to be one of the most powerful tablets money can buy due to its upgraded Snapdragon 865 Plus chipset.
If only the Tab S7's keyboard wasn't so awkward, and its Snapdragon 865+ could keep up with the big guns that Intel and Apple have trotted out, this could be the best tablet around. That's what most people on the internet are calling this tablet out to be.
Pros and Cons
While the S7 Plus is amazing, it does have a lot of cons. Samsung DeX needs to be improved by a long margin!  Even though, the experience is great and everything, it does need slight adjustments. The price of this tablet doesn't justify it. Sure, it is too good but starting at 849$ isn't good. And the size of the tablet can be a little too much to handle. Hey, it is good but it is the same as having a laptop, more or less. Its pros are mainly, Samsung DeX, that is one incredible feature that fans will love. The AMOLED display is too beautiful to not buy! Refresh rate is as good as it can get and the canvas to draw is really good as well.
And the S7 is perfect in its own way, but the display is LCD only, which given the market of today, it may not be good enough for fans. Its battery is also an issue. It has a comparatively smaller one. But the extensive RAM and storage is a massive plus point. Its large display is another great thing about it and who could forget that unbelievable price it has launched at?!
Personal Perspective
Honestly, I'd suggest you go for Samsung Galaxy S7 Plus. It is more efficient, fast and better battery. Not just that, even the camera has such better results. You'd be living the dream with this tab and it is the best Android Tablet in the market right now. It clearly gives Apple a lot to think about with iPad!
[su_button url="https://amzn.to/33ZwukR" size="6″ center="yes" icon="icon: amazon" text_shadow="0px 0px 0px #cbe437″]View On Amazon[/su_button]