What does GTE stock forecast 2025 has to tell to investors?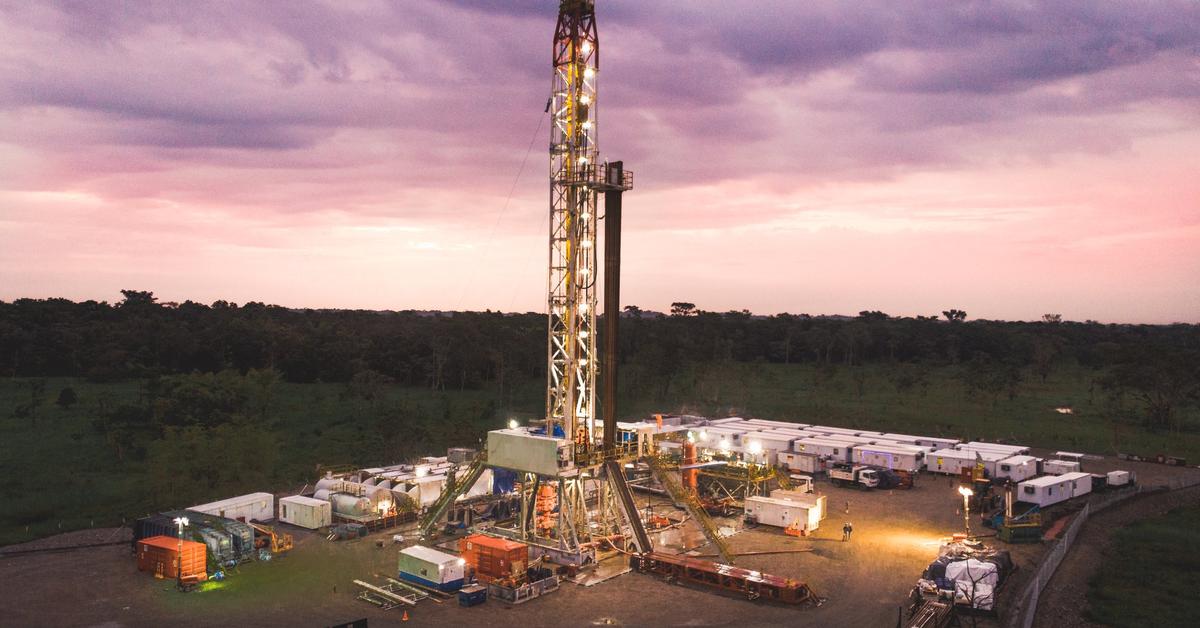 Engaged in exploration, acquisition, development, production of oil and gas properties in Ecuador and Colombia, Gran Tierra is an independent energy company. Owing to the rising oil and gas prices as well as the interest of investors to play this theme with penny stocks, Gran Tierra's stock price has seen a rise of 62%. Hence, investors are keen to know about the GTE stock forecast 2025. This article doesn't only discuss Gran Tierra Energy's (GTE) stock forecast for 2025 but also enlightens the 2022 prediction of GTE stock.
Gran Tierra Energy in 2020 and 2021
The total proved undeveloped reserves of barrels of oil equivalent the company had till 31 December 2021 in Colombia alone were 26.2 million. And, as of 2021, the commodities space is hot, especially in the energy sector. As the economies are recovering, the pent-up demand is exceeding the demand in many pockets. Due to this, many resource stocks are full of opportunities right now. 
A Strong Outlook is issued by Gran Tierra Energy
It was in August 2021 when the company announced its second quarter. The results proved to be strong as the average total production rose by 14 percent YoY. It's due to the fact of strong oil prices, Gran Tierra Energy is expecting to generate a free cash flow of $100 million–$120 million in the second half of 2021. Besides that, the company is also expecting to generate a successful drilling program in H1 2021 as well as the expiry of its H1 oil price hedges. Moreover, the company has also reasserted its guidance for a full year of 27,500–28,500 barrels of oil per day (BOPD). And not only this, but Gran Tierra has also outlined its exploration plan to achieve more than 40,000 BOPD.
Gran Tierra Energy takes advantage of the high oil price environment
Just like many energy companies take advantage of the high oil price environment for expanding and growing business, the same is the case with GTE. Because it's also making use of the current high oil price environment. 
To come out as a leaner organization, GTE has prioritized paying down its debt. Till 30th June 2021, to lower its credit facility to $175 million, the company has paid down $5 million with cash on hand of $22 million.
What is the GTE stock forecast 2025?
The company has made investors bearish for the stock, as it's not been keeping its promises. That's why it had to face bankruptcy. But the situation is changing now and it's come back from bankruptcy. All thanks to the higher oil prices, things have started getting better for the company. Now, Gran Tierra is paying down its debt and expanding to take advantage of the higher oil prices.
Moreover, the political disturbance and anti-government protests in Columbia acted as another overhang on GTE stock. In May 2021, the company had no choice except to shut down 5,250 BOPD of its production. Nevertheless, the current environment indicates that the political mayhem in the country might get easy. There's a probability of getting the anti-government marches suspended by Columbia's national strike committee. Owing to these developments, many Colombia-based explorers and drillers have announced increased activity and operations. This foretells that GTE will also do well.
The improving political situation in Colombia and the higher oil prices are the two main sources of motivation for the company. Due to the current political situation, it's difficult to predict for the stock four to five years down the line. Besides that, these same factors, which are the improving political situation in Colombia and the higher oil prices, help determine GTE's fate going forward as well.
It's not pre-written for the oil prices to remain strong forever because there's a down to every up. Simply put, the companies see their positions getting down when a "downcycle" for oil prices occur. So, they improve themselves when the "upcycle" takes place. In the same way, Gran Tierra is doing everything it can to make its position better.  
Should you invest in penny stocks?
Doesn't matter how hard the company's trying to improve its position, it's always risky to invest in penny stocks. This is a crucial thing to note for investors. It won't be wrong to say that some penny stocks are more exposed to manipulation. As the company is still vulnerable to the political uncertainties in Columbia, there's a probability that its outlook gets clouded. Therefore, it's still a risky bet even if the stock's offering is upside at the current prices.
What is the GTE stock forecast for 2022?
You might also want to know the 2022 prediction of the GTE stock. So, let's discuss it.
The current price of GTE stock is 0.866$ as of 6 November 2021. There's been seen a rise in the Gran Tierra Energy stock price lately. According to the experts' prediction, the GTE stock's future price is predicted to be at 0.4990171247633$ (-42.377% ) after a year.
What does that mean? It means that your current investment is predicted to be worth 57.623$ if you invested $100 now. You may say that this stock wouldn't suit as a new addition to your portfolio as an investor. 
How the COVID-19 pandemic has affected the GTE stock?
According to the World Health Organization, the COVID-19 reached the pandemic status on March 11, 2020. And, the GTE stock was trading at C$0.43. Now the company is trading at C$1.07 and its shares have increased by 151.8% since then.
You can buy shares of GTE and other Canadian stocks through any online brokerage account. For those who are interested in it, we have listed below some famous online brokerages with access to the Canadian stock market.
BMO InvestorLine

CIBC Investor's Edge

Desjardins Online Brokerage

HSBC InvestDirect

Laurentian Bank Discount Brokerage

National Bank Direct Brokerage

Qtrade Investor

Questrade

RBC Direct Investing

Scotia iTrade

TD Direct Investing

Virtual Brokers