10 Tips for Implementing Oracle E-Business Suite Successfully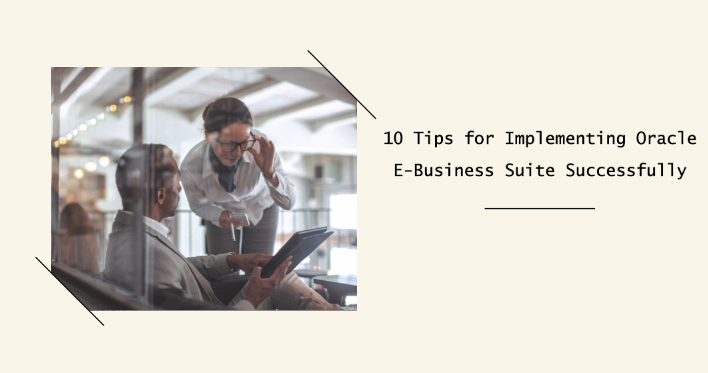 Running a business smoothly today requires applications of modern technologies. Most successful companies implement automation software designed to ease daily operations and improve efficiency. One of the most popular enterprise applications is the Oracle E-business Suite (EBS). Professionals design these applications to ensure enterprises enjoy maximum resource utilization.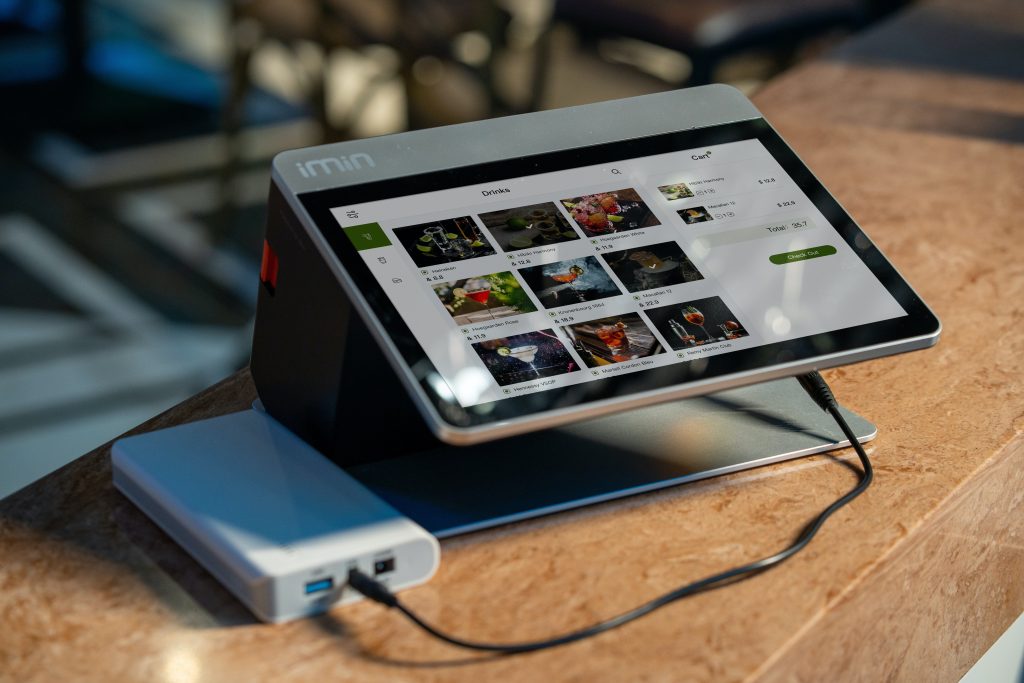 Opting to get Oracle EBS and knowing how to implement it is one of the best ways to enjoy its full potential. Considering that the application is customizable, it's applicable in different fields like IT, telecommunication, construction, and financial services. In this article, you will learn more about Oracle EBS and how to implement it successfully.
What Is Oracle EBS? 
Oracle EBS is a high-end application tasked with enterprises automation and management. The applications aim to ensure businesses enjoy increased performance, make better decisions, and improve overall decision-making. Running on Oracle Database services, EBS features integrated applications that make it easy to automate different services. 
The popularity of Oracle e business suite is the ability to support the automation of customer management resources (CMR), supply chain management, and enterprise resource planning (ERP). Due to the ability to ease complex tasks, the application has seen the company boasting thousand of customers globally. 
Oracle Ebs Suite Features And Benefits
Oracle E-Biz has over 1000 sub-features that are subdivided into 8 main features which makes it a perfect choice for businesses of different sizes. Ideally, the application is best utilized by large enterprises to make use of all features effectively. Some of the features to expect in your EBS suit are highlighted below. 
1. Product Technology 
The product technology feature lets you see how the suit operations, function lists and architecture. It also allows you to see the operation environment of the applications. The sub-features include technical architecture, security, platforms and server administrator. 
2. Financial 
These features offer the ability to conduct financial functions like accountancy and financial management easily. The features enable easy racking, compilation and presentation of financial information. Under this feature are general ledgers, fixed assets, and accounts payable, among others. 
3. Human Resource 
The applications under this category are tasked with human resources. The database is important in allocating tasks, individual performance, and other related tasks. This feature has proven to outperform the traditional way of dealing with human resources. The sub-feature includes payrolls, employee metrics, and training personnel management. 
4. Inventory Management 
This feature is handy, especially when it comes to record keeping. It's essential for tracking warehouse goods, logistic records and other warehousing activities. With efficient and automated tracking, there is minimal loss from poor record keeping. This feature includes inventory management, processing requirements, location and lot control.
5. Manufacturing Management 
The manufacturing management feature is responsible for planning, scheduling and handling any production function. The feature eliminates any inefficiency in manufacturing processes hence maximizing production. It offers sub-features like product cost, field services, and product planning project management.
6. Purchasing Management 
Under purchasing management, the feature is responsible for information regarding the purchase of production inputs and inventories. It also has sub-features like pricing, purchase order, vendor contract, supplier profile, and others. 
7. Quality Management 
Quality management helps a company to organize any aspect regarding product quality. Under this feature, you get some interesting sub-features like inventory quality management, the qual production quality management, and inventory quality management. 
8. Sales Management 
The feature enables the enterprise to keep track of all sale-related tasks. It usually keeps records of orders, active and fulfilled orders. The feature contains order entry, customer service and handling of returned goods, and online requirements, among others. 
Tips On How to Implement Oracle E-Business Suite Successfully
When your enterprise acquires Oracle E-Biz, the next thing is correct implementation to allow seamless utilization. Since the app is designed to suit different enterprises, prior planning is essential in ensuring successful implementation. Otherwise, you experience handles from the start during UAT. The following are tips on how to implement Oracle EBS successfully. 
Start by planning and setting objectives for your implementation. Oracle EBS is more complex to implement than ERA; therefore, prior planning is needed for a smooth process. Also, having a clean plan is recommended to avoid errors which can further increase the implementation process.
Plan For Customizations Before Implementation Starts 
Since Oracle EBS is applied in different fields, customization is possible. Before the implementation team is ready, having a customization plan in advance is a good move. 

Have The Implementation Team Ready
When you are implementing EBS, an implementation team is vital. It ensures representations from different departments just in case of arising issues. Having implementations ready means they can always come up with decisive conclusions when needed. 
Re-examine Your Business Needs Before Implementation Starts 
When implementing EBS, after team should re-examine all the business needs before the implementation. The team reviews business procedures and implements the agreed data at this implementation stage.
Decide If There Is a Need To Integrate Third-Party Applications
Since EBS supports multiple applications, choose ones to integrate. When figuring this out, Oracle Fusion Middleware is valuable since it allows your system to integrate with third-party data apps. 
Resolve Data Conversion Errors
During the data conversion phase, errors can occur easily. The implementation team must have enough time to implement and test to ensure no errors. Repeated testing is recommended with simple data to be sure the implementation is error-free. 
Migrate Data and Report With setup
The system is used to test by extracting named data and evaluating if there are problems. The standalone API makes it easy to detect errors and update using the specified command lines.
Train Users On How To Use The EBS
Training users to interact with the application in advance is essential to facilitate smooth operations. 
Testing The System Is The Next Thing To Ensure Everything Is Running Flawlessly. 
Providing testers with ideal resources will ensure the platform will run just like during peak operations. Rigorous testing is always recommended to clear any performance issues. 
Don't cut Oracle support during the implementation process. Even when you have a qualified implementation team, always keep Oracle close. They are resourceful and can offer support if troubles arise. 
Conclusion 
Adding Oracle E-business suits to your enterprise is one way to enjoy improved performance. It's a powerful tool with the ability to transform your business. With customizations to suit different applications, there is every need to move with technology. Also, these tips will ensure there are no roadblocks during implementation.