26 Million Online Subscriber of Nintendo Account Milestones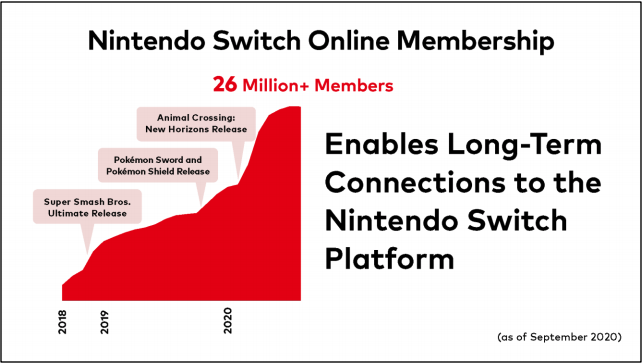 Nintendo Annual's Corporate Management Policy Briefing was held on 16 September 2020. The meeting is devoted to outlining the corporate philosophy and its on-going plan of the company. Also, Nintendo shares fascinating facts at the time of briefing. Some tidbits include the latest milestones for Switch Online Subscribers as well as Nintendo Accounts.  
According to Shuntaro Furukawa ( Nintendo's president), more than 26 Million Nintendo Account have been created throughout the world. Furthermore, he said, we worked to enhance our IP beyond the platform of video games, to reach those who still don't own the game system. Additionally, he added in his statement that the outcome shows the substantial consumer increase in creating a Nintendo account because of the Mario Kart Tour mobile application.
Furukawa Notes Number of accounts: 
Shuntaro Furukawa notices the Nintendo account holder that increased steadily with the install base of Nintendo Switch. So the account will become an integral part of the further plan for Nintendo. The initial program of Nintendo Account will continue to offer an essential authority for delivering our IP and products.
Furthermore, the Nintendo president announced that the Nintendo Switch Online account reaches 26 million subscribers. Previously, a survey was taken in May 2020 that there are only 15 million subscribers. Furukawa notices that the number of membership grown with the number of sales, spikes prompted to play an online game. Recently, Animal Crossing: New Horizons launch in March consider as the most notable example that shows astronomical success.
Components of Nintendo Switch: 
Talking about other components, Nintendo Switch Online has SNES or NES libraries, which periodically expend the Nintendo account with other games. This week, on 23 September 2020, another batch is coming forward toward the game world, including Mario's Super Picross, Donkey Kong Country 2, and furthermore. Once a player switches toward online subscribers, it's easy to download games and enjoy the NES components.