4 Festive Christmas Traditions Your Family Will Love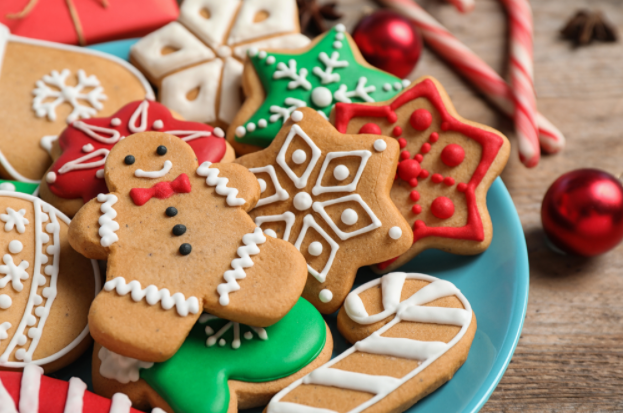 When it comes to fun and festive traditions carried out through generations, no other holiday is quite like Christmas. 
Nevertheless, the holiday season can also be an interesting blend of warm, fuzzy feelings and an overwhelming desire to escape to a nearby closet (even if just for five minutes) to hide from the chaos.
That's why we've compiled a list of four festive Christmas traditions that will not only ease the stress brought on by the holidays but also guarantee a fun time is had by all while participating. 
1. Read a Holiday Story Over a Warm Fire
You're probably thinking, "I can already hear the kids complain now," when the idea of reading Christmas stories over a warm, open fire is brought up. But trust us — you're more than likely to discover, along with the kids, how this longtime tradition can bring some relaxing, family fun into any modern Christmas setting. 
While at the onset, forcing everyone off their devices or turning off the TV seems more like torture than tradition, five minutes in and you'll think differently. Indeed, there's something calming and connecting about disconnecting from technology. 
Traditional stories like The Christmas Guest, The Night Before Christmas, The Polar Express, and How the Grinch Stole Christmas are always fun for the younger members of your family, while A Kidnapped Santa Claus might be of more interest to pre-teens and adolescents. 
2. Use Paper Chains to Count Down to Christmas 
There's always a big countdown to Christmas Day — and constructing paper chains is a fun, creative tradition that family members of all ages will enjoy. Plus, the best part about this countdown idea? You can start as early as you want. Here's how it works: 
Gather multiple pieces of colorful paper (hint: the more colorful, the better!).

Add fun stickers and "googly eyes" to the mix for even more flair.

Cut rectangular strips of paper for the number of days in the countdown.

Make the chain (with or without glue/tape).

Hang the chain in a spot near your Christmas tree.

Each day that passes, remove a link until Christmas Day arrives.
3. Decorate with What You Have Around the House 
This can be an especially fun tradition to share with roommates celebrating the holidays together or a couple celebrating Christmas without children present. Instead of buying a new supply of plastic tree ornaments and garland, hunt around your home and yard for decorations that are already available. For example, if you have a pine tree in your yard, the pinecones can make for great Christmas decorations or tree ornaments, especially if you spray them with fun, festive paints to add sparkle or even a snowy effect. You can also "upcycle" unused photo frames and Christmas cards to add holiday art to mantlepieces and counter spaces. 
4. Take Fun/Festive Christmas Card Photos
Another great tradition to start this year (if you haven't already) is to create personalized photo Christmas cards using photos of your family. If you don't have a professional shot of everyone together, don't worry. It's as simple as using your smartphone or camera to take a few photos before uploading them to get the cards printed. So, get out those festive sweaters and reindeer headbands! It's time to take that perfect family photo you can proudly share with friends and family this holiday season.  
Christmas Traditions That Live On
As always, the most important tradition throughout the holiday season is to spend time with the people you love. Regardless of how you decide to spend your time, hopefully, the list above can give you some fun ways to do it.