5 Factors to Check Before Buying A Folding Utility Cart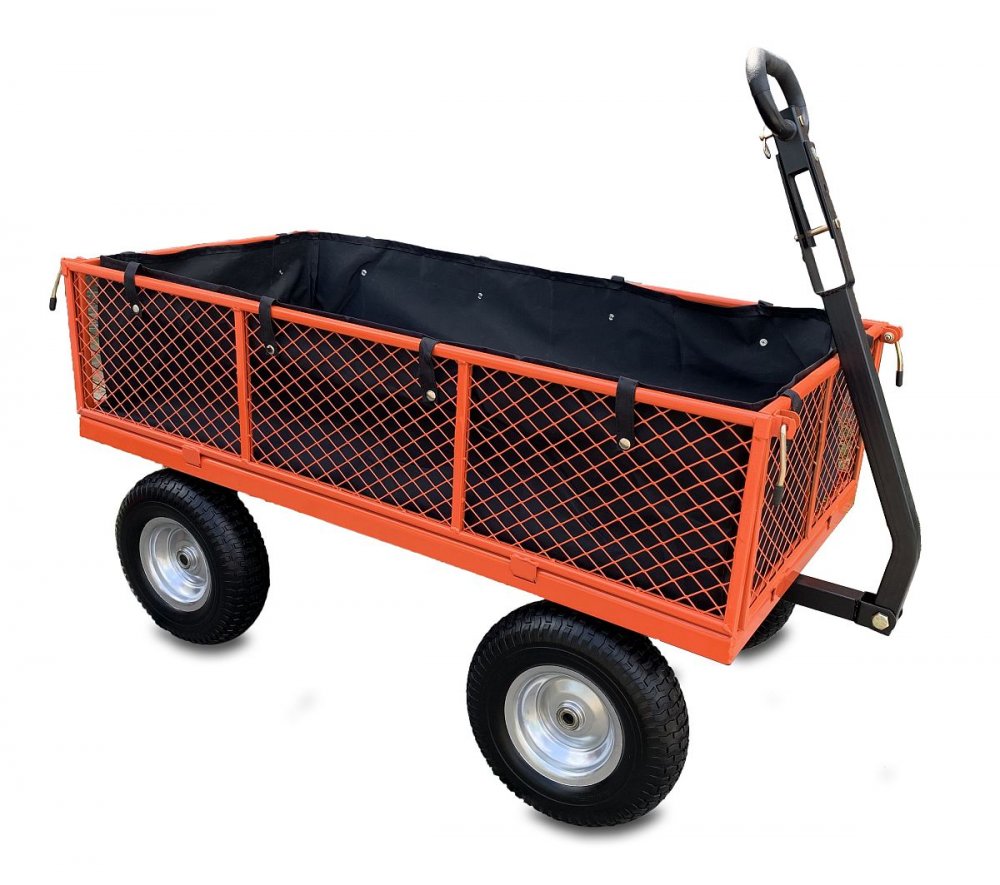 One of the most underrated home items is the folding utility cart. For some reason, not everyone finds it helpful or necessary. However, did you know that a folding utility cart can be helpful in your homes? The main objective of this cart is to help you transport some furniture or home items from one place in the house to another. From the small pieces of old toys to store in your garage to the china plates that you want to take out for a special dinner, a folding utility cart can be of great help.
Of course, you can easily carry all these pieces individually, but with the help of a utility cart, you can save time and effort. And most importantly, it's easier to store when you don't need it since it is compact. You can keep it under the stairs of the sink. It's very convenient and accessible.
Finding the best folding utility cart for your home
Just like any other piece of furniture, finding the best folding utility cart may be a bit tricky. There are different factors to consider before buying them. Choosing the right fit, size, and make is very important to make sure that you will be able to utilize it properly. To help you with the decision-making process, here are some factors that you need to consider before buying a folding utility cart.
1.  Why do you need it?
Asking the very purpose of why you need a folding utility cart opens a lot of doors in identifying which model fits your best. For instance, do you need to get a large cart, or you need a small one? Knowing its purpose will make it easier for you to decide the next factors.
You have to ask yourself whether you need it to move heavy equipment in the house such as machinery or do you just need an extra cart for the groceries, or maybe you need to store some of your DIY items such as handicraft materials or crafts.
2.          What materials is it made from?
Once you already know the main purpose of getting a folding utility cart, it's time to decide which materials can the items that you will use it with. There is a wide range of selections of different folding utility carts available in the market. Some of the most common materials used are aluminum, plastic, or steel.
Just like the example stated above, let's say you're going to use it for lifting or transporting heavy equipment, you might want to consider getting a utility cart made of steel. As for an extra grocery cart, something that is made of plastic may be enough. Again, it all links back to your main purpose. Also, you need to consider other materials, such as if it's made with resin or plastics. Make sure to look for something economical but sturdy and durable at the same time.
3.          How much can you spend?
Of course, at the end of the day, it all boils down to how much you can afford. Understandably, high-end made products may be a little pricey. However, good products don't always need to be expensive. By knowing the purpose and materials needed for your folding utility cart, you can narrow down the different models and types to buy.
But, honestly speaking, it's better to make a little investment since you will be using the item for a longer period. What you don't want to happen is purchasing a cheaper product, but it only lasts for a couple of weeks or months. There's no harm in splurging a little bit more if it means longevity. At the end of the day, it's all about being smart with your expenses.
4.          Do you need metal or cloth?
There are two major types of folding utility carts. The first one has frames made of metal, but the storage is made of cloth, while the other one is a full metal cart. It's necessary to identify the right material you need for your utility cart. Think about it, would it look appropriate to walk into a grocery store carrying a full metal cart? Contrary, will a cloth storage area be enough to handle your gardening tools?
5.          Does it have to be water-resistant?
If you chose to have a metal utility cart, that means the contents are safe from splashes of water. However, if you choose cloth, you might want to consider buying fabrics that are not susceptible to liquid. So this is one aspect that you need to think about.
It's all about the quality
At the end of the day, choosing the right folding utility cart is all about quality. Make sure that you will only buy from trusted manufacturers and suppliers, so your money will not go to waste. Visit storable.com to get more ideas on which folding utility cart suits your needs.