4 Tips When Buying Furniture At The Thrift Store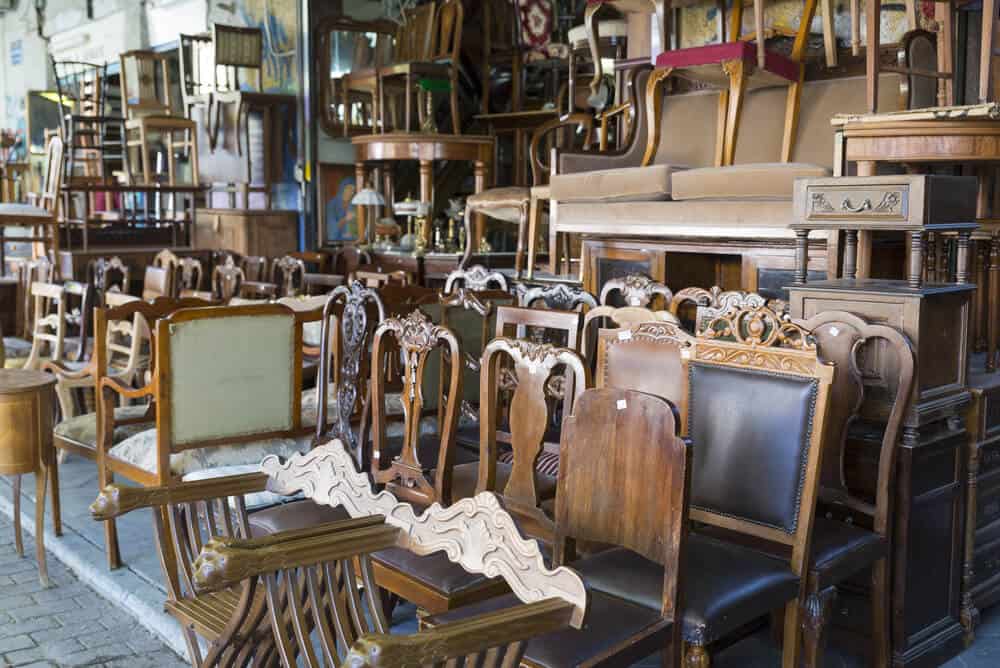 If you are doing a makeover for your house, switching your furniture will instantly change the vibe. Especially now that everyone seems to be upgrading their homes and add learning nooks and workspaces. However, buying new furniture can get expensive. When on a budget, buying furniture at the thrift store is a plausible solution to save money. Some people may be skeptical about buying furniture even if it is cost-effective. That is why we came up with these steps to help you get your money's worth. Thrift shopping for furniture can be fun and exciting when you know what you are doing. So, here are some tips to up your thrifting skills.
Inspect the furniture thoroughly. 
Most of the time, furniture thrift stores are organized by charities to raise funds. So, people would often donate their furniture in mint conditions to these stores. In a way, it is a win-win situation since you get to buy something at a fraction while helping the cause. So when you find the piece that you want to purchase, make sure to inspect every part of it. This is the most obvious step, but this is what is going to take up most of your time when shopping.
The general rule of thumb is to use all of your senses, except taste, of course. Check every part of the piece, even the bottom part, and see if there are missing parts. Feel if there are dents or blemishes, then decide if you can restore it. Make sure to wear gloves for protection. If you are planning to buy a desk, try opening and closing the drawers. Listen for the creeks and scraping sounds that may mean repair. Smell if there are molds or if there is something unpleasant. Always trust your senses when inspecting.
Know the location.
Where are you planning to buy the pieces? Aside from your local Goodwill store, there are a few locations where you can score pieces at a discounted price. Search for furniture auctions near your area if you want to score some one of a kind pieces. However, the items may be a little expensive compared to those at the thrift shops. Not everyone knows this, but most hotels sell their furniture when they are doing renovations on their rooms. However, this can be a little tricky to find, so make sure to check out their listings and social media accounts for any possible sales. You can even be upright and send them an inquiry if they are doing a sale any time soon.
When buying from a thrift store, make sure to go there first thing in the morning. You will be surprised at the number of thrift shoppers that can be your competition when scoring finds. For shops like Goodwill, donors usually drop off their donations over the weekends. So, try going to the store on a Monday or Tuesday morning to get the latest thrift finds. If you know that the store is having a sale on a specific date, go to the store the day before so you can eye on the pieces that you can buy the next morning! You can also check out the flea market, yard sales, estate sales, and re-stores.
Aside from physical stores, you can also get some thrift finds online, though it is harder to inspect them.
Know what to buy when thrift shopping.
Of course, there are still a few things that you should not buy from the thrift shop, no matter how much they are. Here is a list of things that you should stay away from due to sanitary reasons:
 Used mattress and pillows
Cribs
Damaged furniture
Anything that has an unpleasant scent
 Old furniture that may contain lead
When buying furniture, it is best to look for those with no major damages. Usually, wicker items are good finds since they can be sturdy, and they are easier to clean. When buying upholstery, be on the lookout for bug damage. But if everything seems to be fine, it is best to have it professionally cleaned after purchasing. Metal furniture is safe to buy, too. Like wicker, they are also easy to sanitize and clean. Plus, you will be able to change its look by painting it over. Make sure to be checked for rusts, though. Dressers, headboards, and desks are also expensive when brand new. So you will be lucky if you find a good set at the thrift store.
Don't be afraid to haggle.
Some first-time thrift shoppers are scared of haggling, thinking that it makes them look cheap. Trust us, it doesn't! If there are visible damages to the item that you want to buy, you can ask for a discount. Chances are, they will be willing to let go of the item at your rate. Also, always double-check the prices of the items before paying. Some stores will only price them without knowing the original price of the piece. It doesn't make sense to pay more for a thrift piece! Asking can go a long way and can save you even more money!