9 Low-Calorie Dinner Meals You Will Love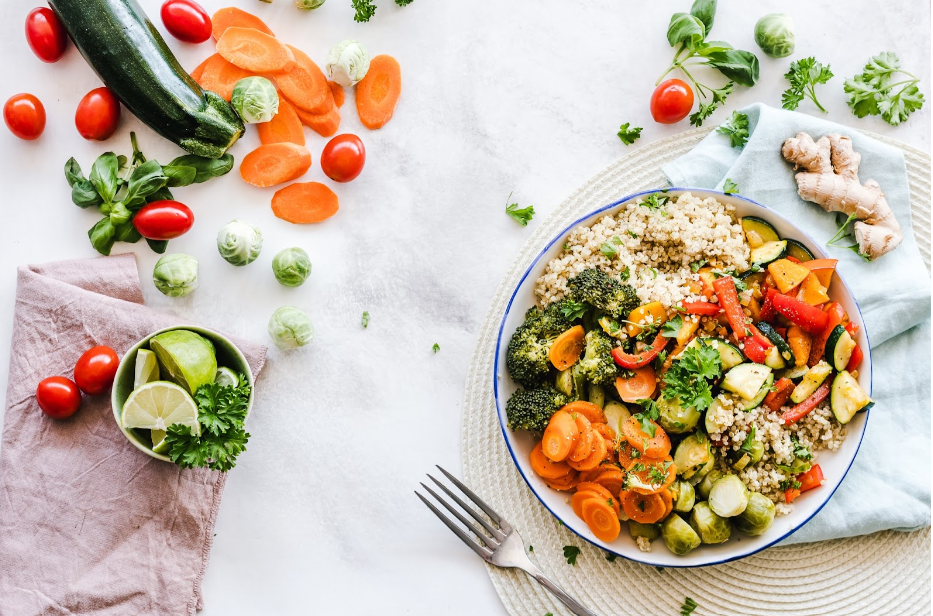 Keeping an eye on the calories you eat every dinnertime can be crucial if you are trying to lose weight and become healthy. However, this does not mean losing flavor and eating just less. Low-calorie cooking includes more lean proteins, such as fish, vegetables, chicken, beans, and whole grains. It helps in keeping your blood sugar balanced, making you fuller for longer, and reducing sugar cravings.
If you are serious about losing weight and becoming a healthier individual, you have to start cooking more at home and learn more light dinner ideas. Hence, try out these different low-calorie meals below to help you stay on track with your diet, feel better about yourself, and be more functional and alive in your body.
1. Mediterranean Chicken Skillet
In just 30 minutes, you can savor this easy-to-cook Mediterranean chicken recipe. This simple, full of flavors, and healthy dish is made for dinners at home with your whole family. It nestles in a creamy lemon sauce and is made with capers, roasted artichoke hearts, and sun-dried tomatoes. With each bite, you can enjoy the tender and juicy chicken in one skillet. It is a guilt-free, low in carbs and fat chicken dinner recipe perfect for those who like to prepare their meals for the week. The Mediterranean flavors will satisfy your taste buds!
2. Quinoa Fried Rice
Do you love fried rice? Instead of the regular one, go for the healthier version! Quinoa fried rice is another low-calorie dinner meal you should try at home. In about 15 minutes, you can quickly cook this recipe. The ingredients you will need are quinoa, eggs, and non-starchy vegetables. You can also mix some add-ons, like tofu, peas, and carrots, if you want. Exchanging the typical rice for quinoa delivers more nutrition, so check it out.
3. Baked Chicken Fajita Roll-Ups
This paleo dish will truly satisfy your palate. The baked chicken fajita roll-ups recipe is a healthy, low-carb, and low-calorie meal that is easy to prepare and tastes deliciously good. All you need is a trio of bell peppers wrapped in chicken fajita and then baked to perfection. The chicken is pan-seared to give it a brown, crispy exterior and baked for about 15 minutes until it is cooked through and the bell peppers are charred on the edges. You can already serve it as is, but you can opt to add a side of veggies, warm tortillas, or rice.
4. Balsamic Caramelized Onion Turkey Burgers
Try the balsamic caramelized onion turkey burgers when you are in the mood for healthy burgers. These homemade burgers are made with fresh and nutritious ingredients, including mushrooms, garlic, and onion. Saute the veggies to bring out their juicy flavors, then mix the ground turkey and other seasonings. This recipe is bursting with sweet and savory flavors that everyone at home will surely love. It makes your burger night feel classier and healthier! 
5. Garlic Shrimp and Broccoli
Make a yummy keto-friendly dinner recipe for your loved ones. This garlic shrimp and broccoli dish will only take about 15 minutes to cook, so if you are too busy and have little time to spare for cooking dinner, this is your best option. You only need chopped broccoli, tomatoes, deveined shrimps, and cream cheese basil. Add other vegetables of your choice and top everything with parmesan cheese to make it creamier. This gluten-free and paleo dinner meal is a guaranteed hit and will make you drool.
6. Lemon Chicken Romano
Yet another low-calorie dinner meal you should try is this cheesy lemon chicken Romano. It is classic comfort food that you will love to eat during dinner. Get thin chicken cutlets and coat them with Romano cheese, crunchy bread crumbs, fresh oregano, and lemon zest. Afterward, pan-fried the chicken in olive oil to a golden brown color. Then finish it by putting it in the oven with mozzarella and provolone cheese melted on top. You can serve it on its own or atop pasta with lemon sauce or green veggies.
7. Cauliflower Chowder
If you are looking for a hearty, creamy, and low-carb dish for those chilly nights, then cauliflower chowder is the answer. This soup is irresistibly delicious and will make your dinnertime worth it. Also, you are sure to love this recipe if you are a fan of cauliflower. Roast the cauliflower first for a deep, caramelized flavor. Then add it to the thick, hearty, and creamy soup for an oh-so-satisfying meal. You can serve it as is or garnish it with cheese, crispy onions, or herbs, depending on what you like. This comforting soup is very filling, and you will never regret cooking it for dinner.
8. Avocado Veggie Panini
Loaded with the tastiest sauteed mushrooms, kale, tomatoes, and smashed avocado, this avocado veggie panini recipe is a sure winner for dinner. You can also use other ingredients of your liking, such as red bell peppers, spinach, fresh vegetables and sprouts, cheese, or tofu. It is a perfect light and healthy meal and a versatile dish that lets you eat more veggies. When you are too busy to cook, you can serve this healthy and delectable panini any time!
9. Baked Spicy Feta Pasta
Make your ordinary feta pasta better with this baked spicy feta recipe. You can prepare it in just a short time and get ready to savor this delish meal. It bursts with flavor because of the light, creamy, and fresh salty feta, pasta, sweet cherry tomatoes, garlic, pickled jalapeños, and basil. You can add other options, like roasted red peppers, eggplants, or chicken. Enjoy this quick recipe for a flavorful dinner meal with the family. 
Takeaway
Indeed, these low-calorie dinner meals listed above will make your night very filling. If you are tired and have no time to think and plan for your family dinners at home, these recipes can be your options. At the end of the day, eating healthy and clean will benefit you and your family members. Thus, choose to cook hearty meals at all times and enjoy every meal shared with your loved ones!