Advantages of Mobile Live Casinos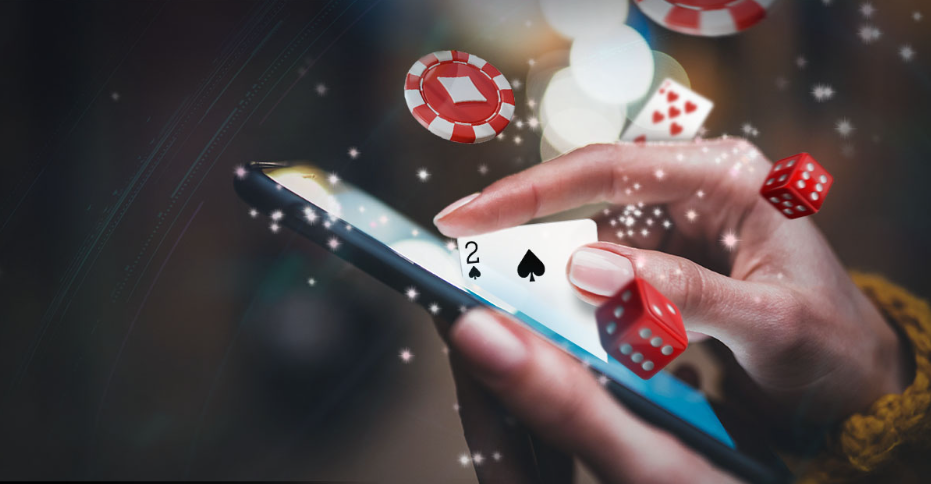 The online gambling industry continues to grow each year. People are discovering web casinos daily, and the fan base continues to grow. However, online casinos have recently become even more attractive to many people. Why is this, you may be asking? It is all thanks to mobile casinos.
What are Mobile Casinos?
Mobile casinos are exactly what they sound like. You can access online casinos through your mobile electronic devices, whether smartphones or tablets. What is impressive about this is that you can play all your favorite games anytime, no matter where you are. All you need is your phone and an internet connection.
A great feature of online casinos is the live gambling option. As with standard casinos, you can now access this feature through your smartphone. You can access live mobile casino games like blackjack, roulette, baccarat, etc. Mobile live casinos are a great development in the world of online gambling. In this article, we would like to discuss the advantages that this entails.
Accessibility
The biggest advantage is accessibility, an advantage of mobile/online casinos. Rather than traveling to the casino, you can simply boot up your smartphone and select your favorite games. Better yet, you can do so anywhere: at home, on the go, at the café, during your lunch break, etc.
Not only are mobile casinos easily accessed, but they are also incredibly accessible. Most websites are straightforward, making them easy for experienced players and newcomers. All of the features are clearly labeled, and you can easily navigate the websites.
More Payment Options
Land-based casinos will let you use cash or credit (or debit) to make a payment. And while that is quite respectable, the options are much more numerous at mobile live casinos. Cash is out of the question. However, you can still use credit and debit cards, which remain among the most popular options.
Apart from credit and debit cards, players can also use e-wallets. E-wallets are a trendy option for many gamblers. They do have a downside, though. Most digital wallets come with hefty fees you must pay if you want to deposit. However, they are quite fast, secure, and easy to use, which makes them incredibly popular.
Finally, cryptocurrency is a popular option. In the late 2010s and early 2020s, cryptocurrency peaked its popularity. Nowadays, plenty of people are discussing ways to make money through crypto. With digital currency at the peak of its popularity, it is no wonder that most businesses have embraced the idea of accepting crypto-based payments.
More Game Options
When you visit a mobile live casino, your options are numerous. The most popular game in live casinos, in general, is blackjack. For a good reason: blackjack offers the best odds out of any casino game. But, if something other than blackjack is your game choice, you can select plenty of other live games.
Roulette is an obvious example. Whether you want to play the odds-safe French Roulette or the far riskier American option, both opportunities are open at mobile live casinos. Roulette is particularly grand for mobile players, as the board is perfect to be viewed from a smartphone or tablet.
Anonymity
Anonymity is one of the biggest advantages of online live casinos. You don't need to share any personal information. Even if you use a credit card, most gamblers recommend signing up for a prepaid card that you will use only for gambling. Security should be a primary concern, especially with the rise of cybercrime in recent years. And online casinos provide the utmost security for their users.
Some ways online casinos ensure safety, security, and anonymity are through using things like SSL encryption, giving you multiple payment options, and bolstering their security measures with AI. On the other hand, you can also bolster your anonymity online, mainly by using things like VPNs, avoiding leaving a paper trail and avoiding suspicious activities like botting or cheating software.
FAQ
What are mobile live casinos?
Mobile live casinos are online gambling websites where you can play games in real-time. The dealer streams themselves in front of a deck of cards or a roulette wheel, and the players make wagers from the text or voice chat.
Why are live casinos so popular?
Live casinos have an immersion factor that makes players feel at a land-based casino, even if they simply sit on their couch.
Are mobile live casinos safe?
If you've found a reliable and safe website, you will likely have a great time playing at a safe and reputable casino. However, ensure that the site you are playing at is licensed and reputable.
What are the most popular payment options at online casinos?
Digital wallets are, by far, the most popular. Other options include e-vouchers, e-transfers, cryptocurrency, and credit/debit cards.
Are mobile live casinos anonymous?
They can be. If you want to play anonymously, you can. All you have to do is take certain steps to ensure your online anonymity.