Alienware Area – M51: You Can Upgrade Your GPU and CPU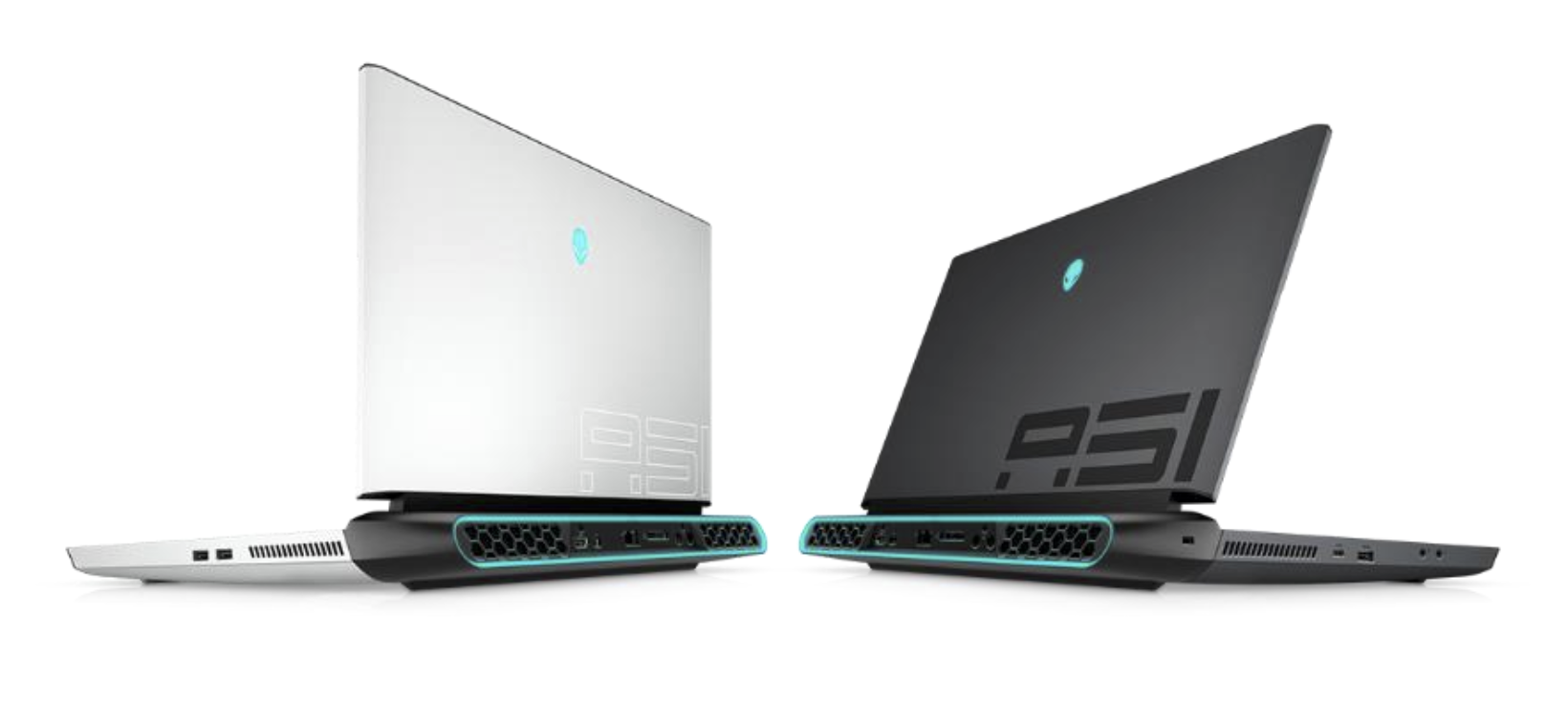 Alien head as its logo with RGB lighting and all the best parts, Alienware is back and this time around it's making a statement. You don't get to call yourself the 'boss' unless you show the competition, how it's done. The new Alienware Area – M51 Is not only one of the most powerful laptops around, it is one of the most powerful PCs and I am seriously impressed.
Gaming laptops these days are focusing on many good things but also making a lot of decisions that compromise the function over form. I mean slim laptops are nice to look at but squeezing all that power in there means, not many beefed up components can fit in there. This is where the new Alienware breaks the dye and gives us the chunky M51 so there are no compromises at all. With the Area-M51 you have the ability to swap out your CPU and GPU and that is a major upside to this machine.
One of the reasons why that gamers prefer a tower desktop PC is because of the ability to be able to swap out components and upgrade them as time passes. It keeps the machine physically up to date and of course allows users to have as much spear and power as they crave. Due to some of these changes and massive fans, the laptop looks hefty and it is a fat boy no doubt but what it gives you in return is simply marvelous.
Desktop replacement is the term we use or associate with the gaming laptops coz they are big and we usually use them plugged in which means that we have a desk for them. If that's the case, who cares how heavy or chunky the laptop is, as long as it gets stuff done and still portable enough to be moved easier than a tower which can weigh a ton these days. Compared to a fully stacked desktop, this is nothing.
Price is something that you're going to have to worry about since Alienwares are not cheap machines and if you have ever owned one then you already know that but if you are looking for a gaming laptop with zero compromises and the ability to upgrade the CPU and GPU then the new Alienware area dash M 51 is the best there is you happen to have $2500 for the base model. And one of the main reasons why the price is so high is that this new Alienware laptop as the Octacore Intel Core i9 8700 and it is not a laptop level CPU, this happens to be a desktop grade CPU. On top of that it comes with a standard 17.3" 1080p, 60 Hertz that the anti-glare IPS display.
Ports
(1x) Power/DC-in Jack
(1x) RJ-45 Realtek 2.5 Gbps Ethernet Port
(2x) Type-A SuperSpeed USB 3.0 Port
(1x) Type-A SuperSpeed USB 3.0 Port with PowerShare technology
(1x) Thunderbolt™ 3 Port (USB Type-C™ with support for SuperSpeed USB 10 Gbps, 40 Gbps Thunderbolt, and DisplayPort)
(1x) Alienware Graphics Amplifier Port
(1x) HDMI 2.0 Output
(1x) Mini-Display Port 1.4 (certified) Output
(1x) Headphone / MIC (retaskable)
(1x) Global Headset Jack
(1x) Wedge-shaped lock slot (cable and lock sold separately)
Now since this is a gaming laptop let's talk about your GPU. The new area 51 M comes with Nvidia GeForce GTX 1070 with automatic upgrade to latest generation graphics technology when shipped and can be upgraded to the latest and most powerful and Nvidia RTX 2080.
The inside of this giant laptop houses 2 very big vent fans and 7 cooling pipes so the heat management of this device is supposed to be really good.
Audio Details
Alienware Sound Center via Alienware Command Center
2.0 Speaker configuration
7.1 Digital Audio out using HDMI out connection
Networking and Wi-Fi Details
Realtek 2.5 Gbps Ethernet NIC
Killer Wireless 1550 2 – x 2 AC and Bluetooth 5.0 (Standard)
Thanks to Nvidia GeForce graphics with full throttle power and up to 30 what of over clocking headroom all on an immersive 144 herds G-SYNC 17" full HD display. Using the Alienware command center these settings can be overclocked. You can also upgrade the memory to a whopping 64 GB of DDR 4 goodness if you want to contact aliens.
Using the advanced alien cryotech cooling system version 2.0 to be exact the optimization of component cooling is astounding overall performance keeps up while keeping the device cool.
Currently available in 2 colors black and what seems to be aluminum silver both laptops come with the iconic Alienware glowing logo and full RGB lights for the vent around the back, the keyboard and mouse pad. Laptop also has advanced eye tracking adds a completely new form of immersive gameplay experience. Small sensors with wake capabilities enable features and sensitivity to track head pose, face ID, presence, fine gaze, foveated rendering, and eye position.
Dimensions
Height: Front 1.09″ (27.65 mm) – Rear 1.23″ (31.2 mm), Peak 1.7″
Width: 410 mm (16.1″)
Depth: 402.6 mm (15.85″) | Average weight: 4.4 kg. (9.7 Lbs.)
No doubt this is a heavy and inexpensive machine but when you weigh in the pros and cons this laptop comes out on top every time when it comes to what it promises to deliver.