Star Wars Jedi: Survivor – How to Get Lightsaber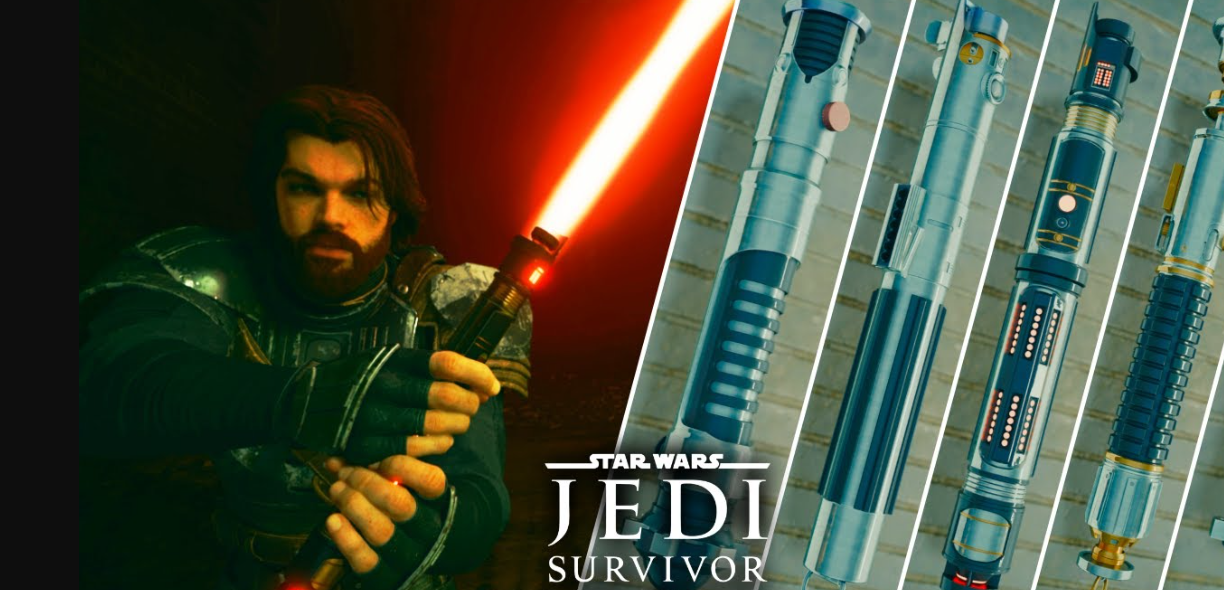 Set five years after the events of the original Star Wars Jedi, Cal Kestis has undoubtedly honed his Jedi skills in that time. Luckily, it's possible to modify each facet of Cal's Lightsaber in the game, from the colour of the blade to all of the components that make up the hilt. Learn the ins and outs of acquiring a lightsaber in Star Wars: Jedi Survivor with the help of this guide.
Read Also: Star Wars Jedi: Survivor Mods Nexus
How to Unlock Lightsaber Customisation
In Star Wars Jedi: Survivor, unlocking the ability to customize your lightsaber is a pretty straightforward process that should not take you very long to complete. All that is required of you is to play through the full opening mission up until the point where you reach the Mantis ship.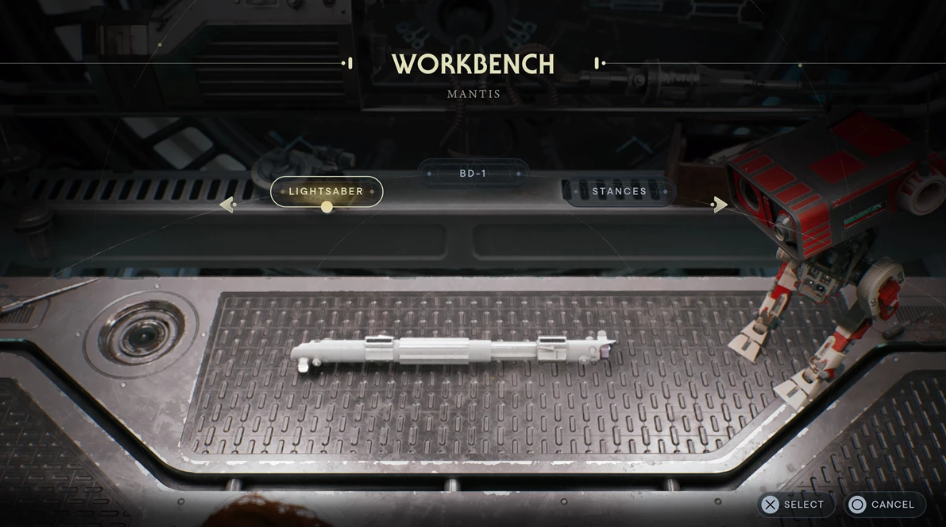 Cal will have access to a Workbench for the first time once they are on the ship. At this station, you will be able to fully personalize your BD-1 and Lightsaber as well as adjust your fighting stances.
How to Customise your Lightsaber
The 'Components and Materials' tab can be found in the Lightsaber portion of the Workbench. This tab is located next to the 'Blade' tab. In Components, you will be able to personalize every aspect of the hilt by attaching various components that you have gathered along your travels. These all have quite distinctive appearances, and the infinite possible combinations give you the freedom to give your lightsaber a truly one-of-a-kind feel.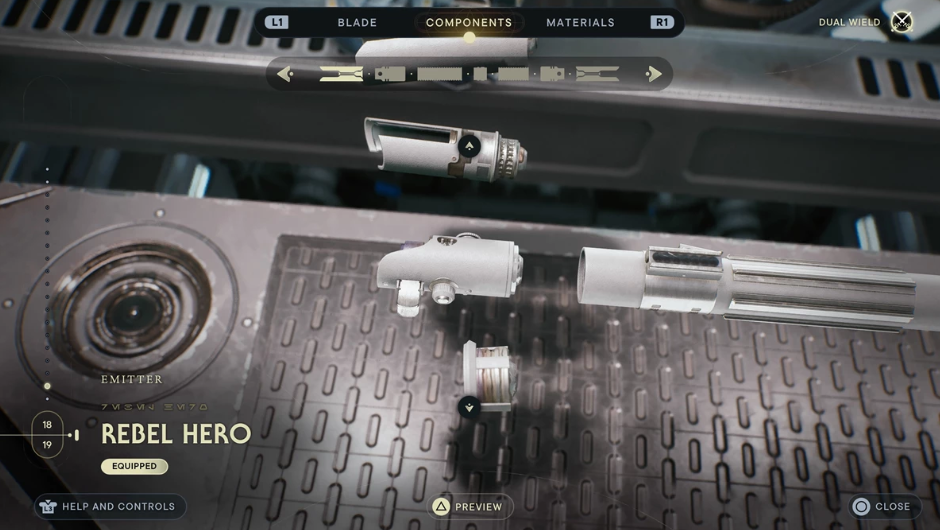 Under the Materials tab, you have the ability to alter not only the color of your hilt but also the state of your Lightsaber. In Star Wars Jedi: Survivor, it is entirely up to you whether you want to forge a flawless weapon that appears to have been freshly manufactured or an antique saber that has seen years of combat.
How to Change Lightsaber Colour
The color of a lightsaber is one of the most significant aspects of the weapon, and fortunately, Star Wars Jedi: Survivor makes it quite simple to customize its overall appearance. There are nine different colors available, ensuring that every Jedi can find the perfect blade for them. To personalize the color of your Lightsaber, you need to follow the instructions outlined below:
Engage in Conversation with the Workbench
Select 'Lightsaber' from the three option
Proceed to the 'Blade' tab in the menu.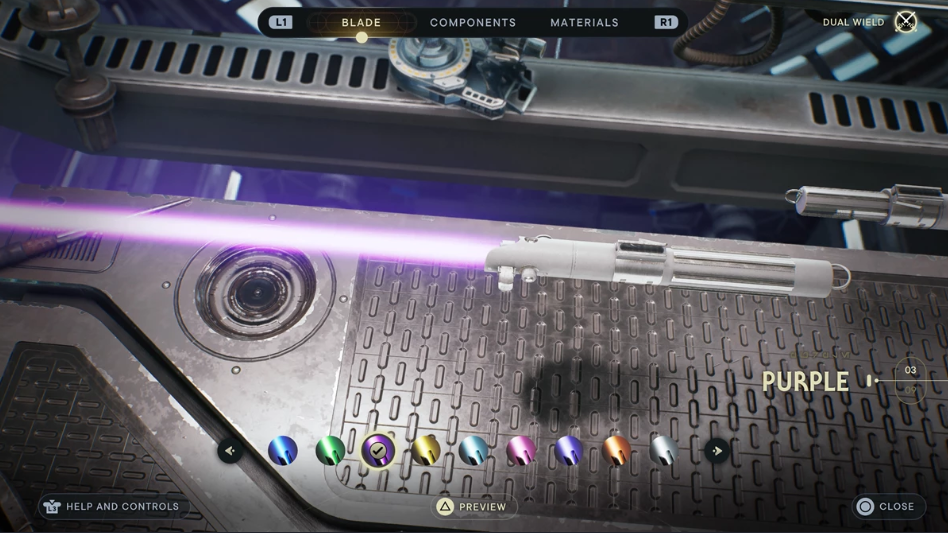 From this menu, you can select the color of your lightsaber.
FAQs
What is the best lightsaber in Jedi: Survivor?
The subtle rows of illumination and the majestic green cloth grip, which spreads out in longer Jedi: Survivor lightsaber stances, make this lightsaber the ideal weapon for one with such a keen intellect.
How many secret lightsabers are in Jedi: Survivor?
Star Wars: Jedi Survivor contains a total of 19 light saber locations. Instructions on how to obtain all of the available lightsabers in Star Wars Jedi Survivor.
Where to buy lightsaber parts Jedi: Survivor?
While found in Chests in the open world, certain Lightsaber parts can likewise be purchased from Sister Taske's shop inside Cere's Base on Jedha, in return for Jedha Parchments
Can you get a black lightsaber in Jedi Survivor?
Star Wars Jedi: Survivor players can redo Cal's lightsaber, in any event, being given the choice to change the shade of the edge. What you can't at present do is transform Cal's lightsaber into a darksaber, albeit one player has experienced an error that has done that for them.
Can you get Obi Wan's lightsaber in Jedi Survivor?
Nonetheless, it's not exactly observable and doesn't prevent from the way that players can have Obi-Wan's lightsaber in Star Wars Jedi: Survivor.