All We Know About Panasonic's Lumix S5 Full-Frame Mirrorless Camera: Review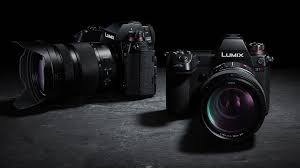 Panasonic recently released its 4th model of S series, Panasonic's Lumix S5 is an L-mount full-frame mirrorless camera. The company has tried to appeal to both video makers and photographers this time. Panasonic has an old history of cameras. This means that the Panasonic has now started to go for high-end camera devices. It has a 24.2-megapixel full-frame mirrorless sensor for better video and photography. It has a more compact body then it's one of Panasonic's older model S1 and it is cheaper too.
Mirrorless technology which is used in this camera is great for low light, Fast and voiceless video recording, or photography. It makes the body size of the smaller. It includes updates to Panasonic's DFD autofocus system. Camara comes with new creative photo modes and video features.
Low Light photography
Panasonic claims that it supports the ISO of 51,200 when shooting photos and there is also a body image stabilizer for up to 5 stops of speed. This provides better stability and better noise reduction in all kinds of lighting. Its ISO range helps the camera to take good low light photography.
Video
Panasonic's Lumix S5 can produce at 4K/60fps footage at 4:2:0 10-bit color or 4K/30fps at 4:2:2 10-bit color with the option of HDR mode. Panasonic claims that Panasonic's Lumix S5has 14 plus stops of dynamic range which is virtually the same as there cinema graphic cameras. This camera provides one of the best and most stabilized video recording.
The screen of Panasonic's Lumix S5
Its viewfinder has a 2.36 million-dot OLED viewfinder with 0.74x magnification. The screen is a 3-inch 1.84-dot variable-angle LCD which is rotatable and you can put it outward too. Which is extremely helpful in making a vlog or self video or photo. It is a touchscreen.
Other Specs
It has 2 SD card slots. Which are UHS-1 and UHS-2.
2,200 mAh battery to and a USB C port for charging it.
Camara is Splash and dust resistant but Panasonic has not provided a formal rating.
7 fps burst shooting and 5 fps with continuous autofocus
It can take 460 shots per charge if used with EVF.
Inbuild 2.4/5 GHz wifi and Bluetooth for faster image transfer.
Panasonic contrast-detect DFD AF with improved face, body, and head detection
In some regions, it comes with the 20-60mm f/3.5-5.6 kit lens. It is one of the best all-round cameras out in the market for now. Body price and Fullframe mirrorless technology put it in direct competition with Sony a7 III. It is available for pre-order now.
Also read: How to install Cyberflix TV on Firestick