Is your cloud infrastructure sound enough?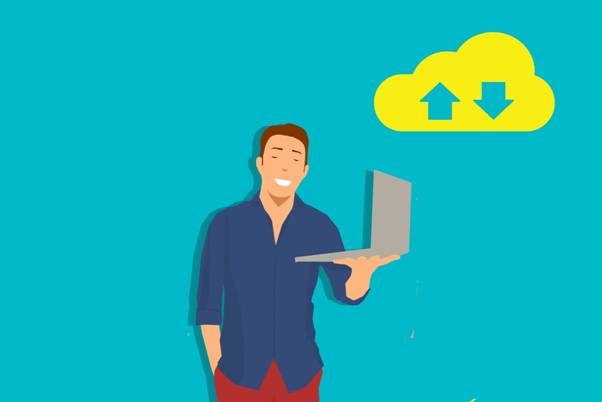 Earlier, a company that wished to develop IT capabilities had to establish its own IT infrastructure. But then, for many of the small and mid-sized companies investing so much on building and maintaining IT infrastructure was practically a burden. So, these companies then started hiring a cloud infrastructure from the best cloud infrastructure company to keep things simple.
Cloud infrastructure basically includes all hardware and software components that are required to offer uninterrupted cloud services to their customers. The key physical components of cloud infrastructure are its servers, networking equipment and data storage. Such infrastructure also comprises of a hardware abstraction layer that allows the virtualization of resources and helps the customer to minimize their running cost.
Advantages of using cloud infrastructure
The points that justify as to why one should move to cloud infrastructure is only getting stronger with the improving technology. Mentioned below are some of the obvious benefits of migrating to a cloud infrastructure that can help the companies streamline their business processes:
Flexibility – Most of the cloud service infrastructures are self-managed where you can make the service changes in minutes. This helps in improving the uptime and also the efficiency of your business systems as the off-site coworkers can continue accessing the shared data whenever required. It also helps you focus more on your business than the day-to-day IT requirements.
Security – There has been a common misconception that cloud services are usually not secure and that your data can be compromised easily. This risk is eliminated at the enterprise-level cloud infrastructure. The providers of cloud infrastructure technologies are constantly improving their protection measures against viruses, hackers and other data breaches with the use of advanced encryption keys, stronger firewalls and a hybrid approach to safeguard your data stored both in the private and public clouds.
Cost –Shifting to cloud infrastructure reduces your operating costs of setting up and managing your company's own data center. If you hire the cloud infrastructure service from a third-party, you simply need to pay for the services you avail and the rest all will be managed by the outsourced firm.
Certain security factors to consider when you move to the cloud
To be on the safe side, there are certain factors you need to consider while you move your database to the cloud server:
Encryption – Encryption has been noted to be the primary factor in preventing and modifying the impact of any breach. You need to verify if your public cloud vendor offers a FIPS 140-2 Level certified Hardware Security Model. This provides industry-leading protection against any kind of tampering.
Role-based access – This process of role-based access control lets you decrease the risk of data leakage by minimizing and managing the access given to any sensitive information. Only authorized users should be given access to the data they require to do their jobs. This lets you effectively manage how data is used and accessed.
Data control – As a cloud customer you should be able to trust your cloud provider regarding where their servers are hosted and whether they observe strictly to several level agreements.Also, ensure that your cloud provider has data centers worldwide and can fulfill the data control regulations by geo-fencing workloads running across several trusted servers.
Compliance – Data control and compliance work together in this scenario, where more and more companies are running business globally. Normally, the local governments and agencies have strict compliance requirements for doing business in a particular area which you need to check if your third party is following. In the public cloud, data compliance requirements should be continuously monitored and alert you against any kind of violation.
Business continuity – When we talk of public cloud, data backup and disaster recovery are two of the key use cases. Here, you should see that your service provider supports high availability abilities to ensure the reliability of backup and DR sites while recovering from cyber attacks. Do not forget to confirm with your service provider regarding the recovery point objectives and the recovery time objectives.
Trust the best when it comes to security
In this present day, when more and more companies are shifting to the cloud servers, securing these cloud environments proves to be a challenge. Many firms lay more emphasis on the application layer. They don't realize that the infrastructure layer that deals with the company's private data is equally important.
Recently as per the Symantec Internet Security Cloud Report, there has been a track record of million records being stolen or leaked from cloud storage due to poor configurations. Hence, securing this infrastructure layer should also be on the priority list. For such a secured service, you should rely on any of the best cloud infrastructure company that outsources its services like Sygitech.
If you hire us as your cloud infrastructure outsourcing partner, you can leave all your cloud management worries on us.  Outsourcing your service to a trusted company like us also ensures your data is safe and secured. We follow a simple business model and deliver customer-focused solutions in a cost-effective manner within a given timeframe.