Alternative Payment Methods: Why They're So Popular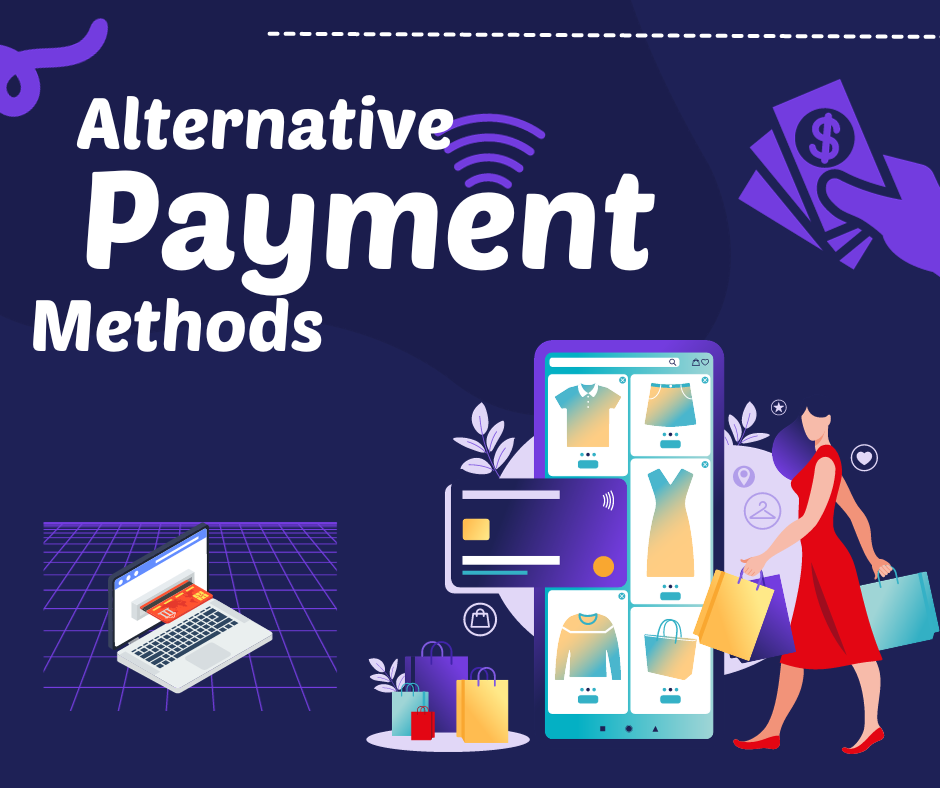 Something most of us will agree on is that the world is becoming increasingly connected by the day – largely because of the ever-evolving digital economy. This has paved the way for alternative payment methods to make their way into the mainstream, with the likes of digital wallets, mobile payments, and peer-to-peer transactions revolutionising the way we pay for goods and services. This shift certainly isn't a fad, but rather, a response to the diverse needs and preferences of consumers and businesses around the world. 
What we're talking about here is the way that the digital world we live in has changed the way we behave. These days, tech-savvy generations are looking for payment methods that provide fast, user-friendly, secure transactions – and this is unlikely to change. 
In this post, we'll look at how traditional payment methods have started to give way to the rise of alternative options, as well as which of these are currently popular, and which industries are benefiting most from their use.
Traditional Payment Methods 
Traditional payment methods have been enjoyed by people around the world for many years. Even in the last couple of decades, there has been a common set of payment methods available to consumers, including cash, debit cards, credit cards, direct debits, and bank transfers.
Undoubtedly, these payment methods are still popular today – and rightly so. After all, they are renowned for being trustworthy, and this is especially the case with older generations who have used some of them for decades.
Nevertheless, there are now lots of alternative payment methods available to use today, and many of them come with benefits that elevate them above their traditional counterparts, which has led to a reduction in use of the latter. 
The Rise of Alternative Payment Methods
If you're considering the driving force behind the rise of alternative payment methods, you'd be hard-pressed to look beyond the evolution of the digital landscape. This has paved the way for people to demand more from the payment methods they regularly use, including faster transactions, improved security, increased convenience, and so on.
Of course, it isn't just about what consumers are demanding, but also simply a sign of the changing times. Some of the payment methods we'll look at in detail below, such as mobile payments, simply weren't possible in the past because the technology wasn't there to support them.
The Most Popular Alternative Payment Methods
With the above in mind, let's dive a little deeper into the ins and outs of some of the most popular modern alternative payment methods, so we can try to understand how they became so ingrained in our daily lives.
Digital Wallets
Digital wallets, such as PayPal, Apple Pay, Samsung Pay, Neteller, and Skrill, have become increasingly popular around the world. There are several reasons for this, including the fact that they allow users to make payments quickly, without the need to enter lengthy financial information. However, they also provide an extra layer of security when purchasing goods and services online.
Mobile Payments
Mobile payments have had a huge impact on the retail industry because they allow users to make contactless payments, without the need for physical cash or cards. However, users can also take advantage of fast money transfers via phone numbers or email addresses, which makes moving money around incredibly easy.
Cryptocurrencies
Decentralised payment methods have become possible through cryptocurrencies, like Bitcoin. There a several huge benefits to this, including the fact that they are free from traditional banking processes, which tends to mean faster transactions with lower fees. However, cryptocurrencies also provide users with increased privacy and secure, encrypted transactions.
Peer-to-Peer
Peer-to-peer (P2P) platforms, like PayPal, allow users to send money between different accounts without needing to add any banking details. This makes them a great option for those looking to send money quickly to family and friends, for example.
Prepaid Cards
Prepaid cards, like Paysafecard, are great for people who want to pay for goods and services via card, but without the need for a bank account. Loading these cards in advance can also be useful when budgeting, as well as when you want an extra layer of privacy and security. For example, when purchasing products online with one of these cards, you don't need to enter the usual bank account and personal details.
Industries Benefiting Most from Alternative Payment Methods
It's fair to say that several industries currently benefit from alternative payment methods, including the following:
Online Casinos:

The casino industry certainly benefits from

available banking and payment options

provided by alternative methods. For example, digital wallets have allowed users to make fast, convenient transfers with lower fees, which has paved the way for a better experience.   

E-Commerce:

Online retailers have benefited massively from alternative payment methods in recent years. A great example of this is PayPal's quick checkout option, which means users can buy products quickly, without needing to enter lots of personal and financial information.

Food and Drink:

Digital wallets linked to food delivery apps have made ordering a meal incredibly easy. Long gone are the days when you'd need to call your favourite restaurant to place a delivery order. Furthermore, refunds are now seamless and can be sent back to the original payment method with ease.

Freelancing Platforms:

Alternative payment methods, like PayPal, have made it easy for people to sell freelance products and services all over the world, without needing to worry about the barriers of international money transfers.

Real Estate:

This one might surprise some people, but certain real estate businesses have benefited from allowing customers to purchase properties with cryptocurrencies, which means fast, secure transactions, as well as fewer issues with international money barriers. 
Conclusion
Ultimately, alternative payment methods are now becoming the norm in many areas of our lives, and this is likely to continue to develop over time. For example, cryptocurrencies are now starting to become feasible payment methods in online casinos, and there is a possibility that this will make its way to the mainstream sooner, rather than later. As the digital world continues to evolve, so too will the way that we make payments.