Asus RT-AX88U Dual Band WiFi 6 (802.11ax) Router Review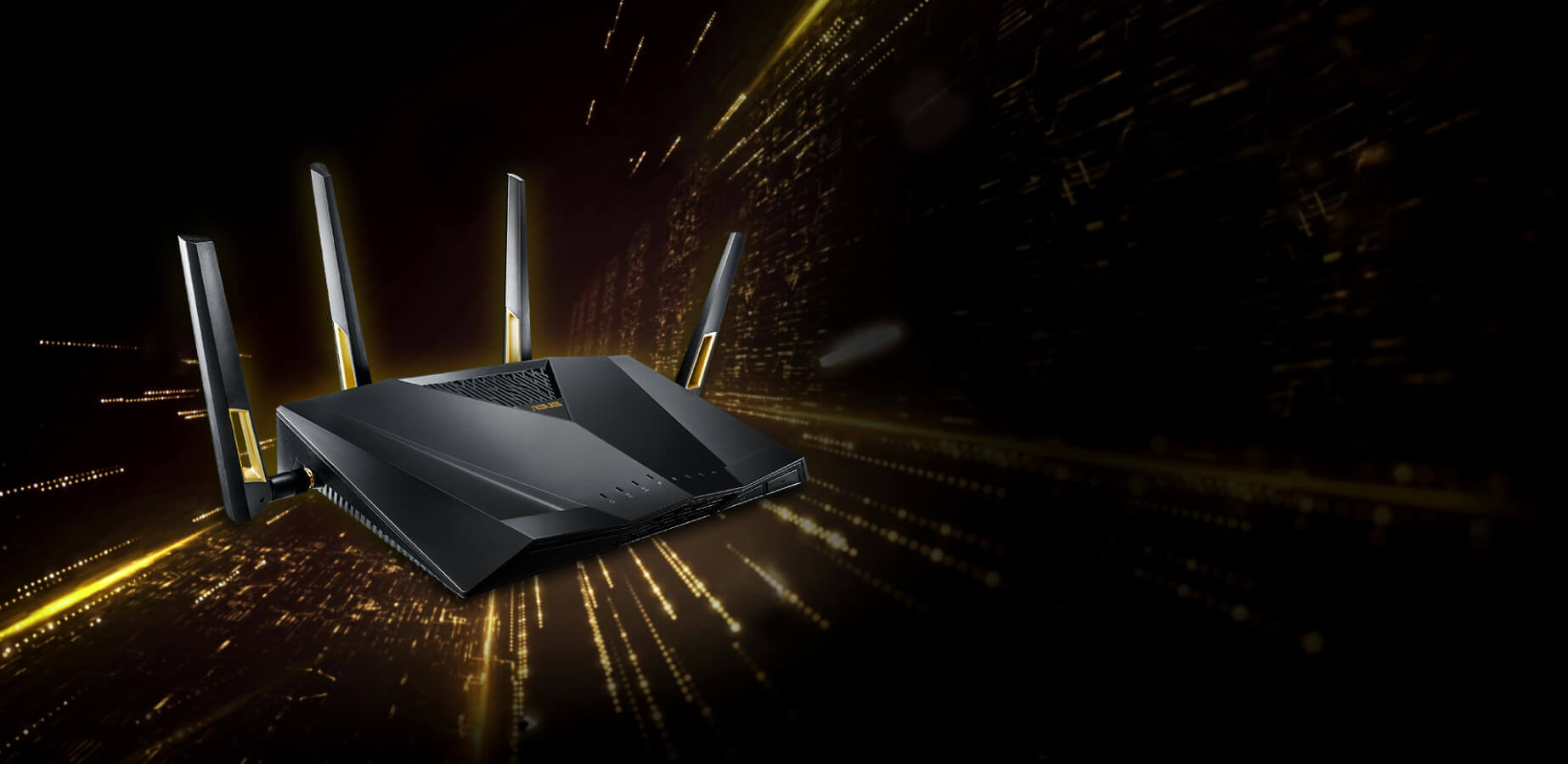 Recently tried Asus RT-AX88U WiFi 6 Router. We all know Asus as one of the top hardware providers out there. Asus RT-AX88U Dual Band WiFi 6 (802.11ax) Router is no exception as it is one of the best wifi 6 routers in the market.
Box and Packing of Asus Asus RT-AX88U WiFi 6 Router
Before talking about the speed and all the technical thing I first want to mention that its design and looks as awesome. As it looks like a beast from space out. and its packaging also makes it exciting. The router and antennas come separately which one needs to assemble themself. A charger and an ethernet cable are also included in the box.
Design
The router size is bigger than most routers out there but the design compensates for that and make it look like a showpiece than a router. On the front, we see the wifi on/off and light buttons on the right side and on the left side a flip-open for USB 3 port in the model we see a grill like structure.
On the top half, we see a light indicator which you can turn off and with the button on the front. Light indicator show Power, 5GHz band, 2.5GHz Band, WAN, LAN, USB and, WPS.
On the back of the Asus RT-AX88U Dual Band WiFi 6 (802.11ax) Router, we see power on/off switch then a DC input port, reset switch, WPS button, 8 LAN ports, a WAN port and then a USB port.
Setup
Setting up Asus RT-AX88U Dual Band WiFi 6 (802.11ax) Router is extremely simple and just plug it in and then you can set it up via web portal or you can also use Asus App which you can download on your phone. I prefered App as it looks more convenient for me however they do have a web port for setup too.
Speed
Now let's go to the technical stuff. In simple words it is fast but the question is how fast? Asus RT-AX88U Dual Band WiFi 6 (802.11ax) Router is a 4×4 dual-band WiFi router that provides 160MHz bandwidth and 1024-QAM which provides stability and speed for better connectivity and faster route for internet data. According to Asus the Asus RT-AX88U WiFi 6 Router provides 6000Mbps speed for 5GHz band worth which is 2.3X faster than previous models.
Connectivity
Asus RT-AX88U Dual Band WiFi 6 (802.11ax) Router can be connected to 30 devices. It uses a combination of OFDMA and MU-MIMO technology which contributes to better capacity and connectivity.
Ping
Adaptive QoS and built-in wtfast® send gaming package on priorities bases and secure bases which helps to reduce ping. According to the company, Asus RT-AX88U WiFi 6 Router can lower the ping bu 45 to 75 % which helps in the online gaming.
Security
Lifetime AiProtection Pro powered by Trend Micro™ will provide secure and advanced parental controls with which browsing is secure and with ad blockage from insecure inter threats.

Specification
Asus RT-AX88U WiFi 6 Router has a 1.8 GHz quad-core processor and 1 GB RAM with 256 MB Flash.
It has the encryption system of WPA3-Personal, WPA2-Personal, WPA-Personal, WPA-Enterprise, WPA2-Enterprise, WPS support
3G/4G data sharing facility.
PPTP Server, OpenVPN Server, IPSec server for VPN servers.
Also read: How to install Cyberflix TV on Firestick